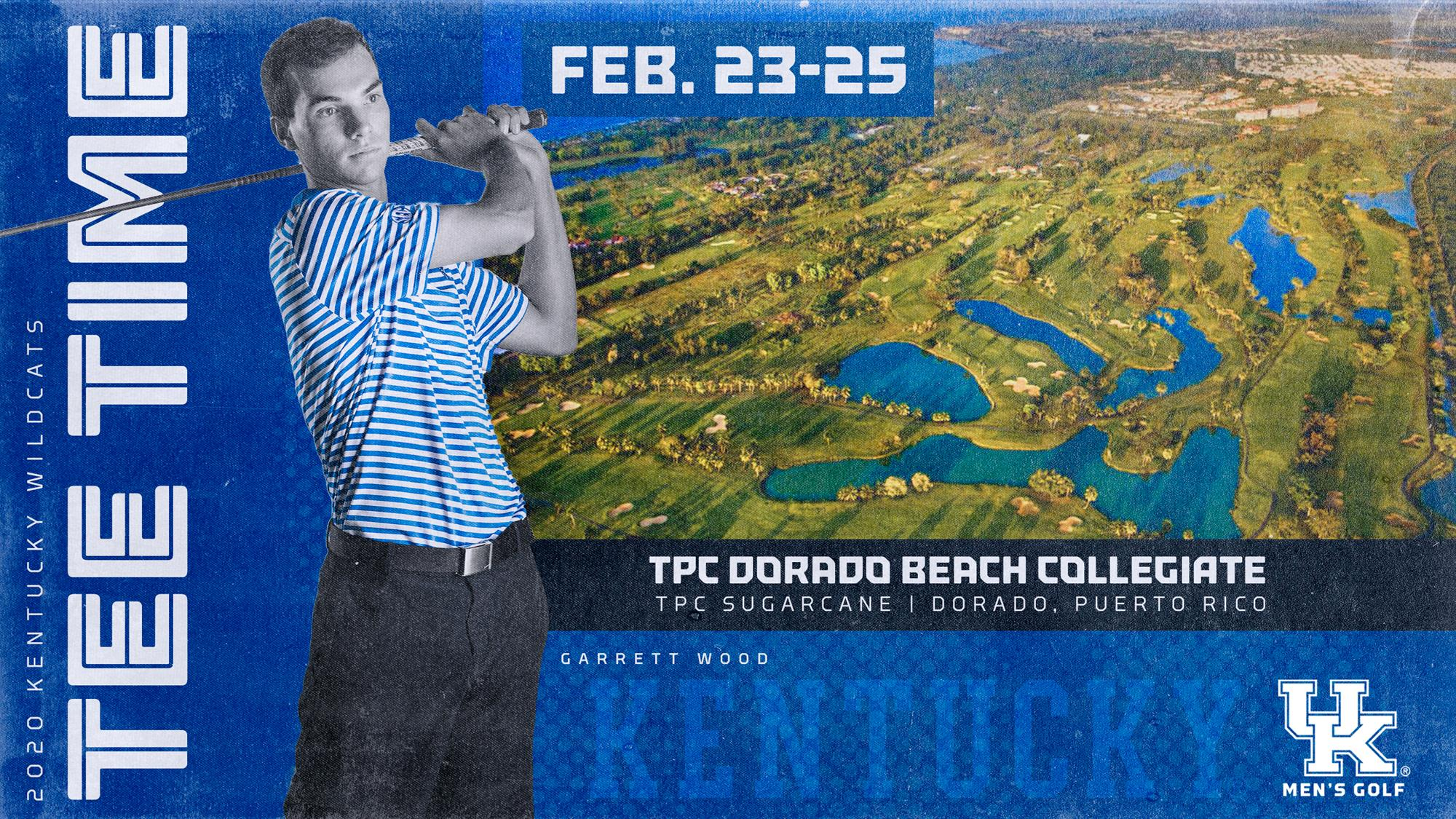 February 21, 2020 - 02:51 PM
Kentucky Begins Spring Slate at TPC Dorado Beach Collegiate
LEXINGTON, Ky. – After more than 100 days in between its final fall event and the start of the spring schedule, the Kentucky men's golf team is more than ready to open the second half of its season on Sunday. The Wildcats will take part in the three-day, 54-hole TPC Dorado Beach Collegiate at the TPC Sugarcane course in Dorado, Puerto Rico.
 
This week's tournament will mark the first of five regular-season spring tournaments for the Wildcats before giving way to the Southeastern Conference Championship in April.
 
"We are super grateful to our administration for providing the resources to start our spring semester in Puerto Rico," UK head coach Brian Craig said. "What a great way to start the semester, and the boys are chomping at the bit to compete again. It is time to stop just competing against ourselves and see what we can do."
 
Similarly to Kentucky's opening event of the 2019-20 season, UK will take all nine players to the event.
 
UK's starters consist of senior Allen Hamilton, redshirt freshman Alex Goff, junior Garrett Wood, sophomore Zach Norris and freshman Cooper Parks. Senior Matt Liston, junior Jacob Cook, redshirt freshman Jay Kirchdorfer and freshman Jackson LaLonde will compete as individuals.
 
Kentucky appeared in four fall events with its best finish coming at the Bearcat Invitational in which the Cats placed third. The Wildcats had three individual top-10 finishes during the fall campaign and eight top-20 showings. Goff led the way with a 72.92 stroke average and three top-20 finishes. Hamilton boasted a 73.00 stroke average and six rounds of par or better.
 
UNC Greensboro will host the 54-hole tournament with a round of 18 taking place each day at TPC Dorado beach-Sugarcane Course.
 
The Sugarcane Course is the most challenging of the two Plantation courses at the Caribbean golf resort. Despite boasting larger fairways and greens, the course features more forced carries and deeper bunkers. The back nine is surrounded by newly created rivers and lakes and offers a much different look.
 
The field consists of Army, Boston College, Coastal Carolina, Georgia State, Indiana, Kansas State, Kentucky, No. 21 Louisville, No. 6 Notre Dame, Rutgers, UNC Greensboro, VCU and Virginia Tech.
 
Live stats will be available via golfstat.com.
 
For the latest on the Kentucky men's golf team, follow us on Twitter, Facebook, Instagram and on the web at UKathletics.com.