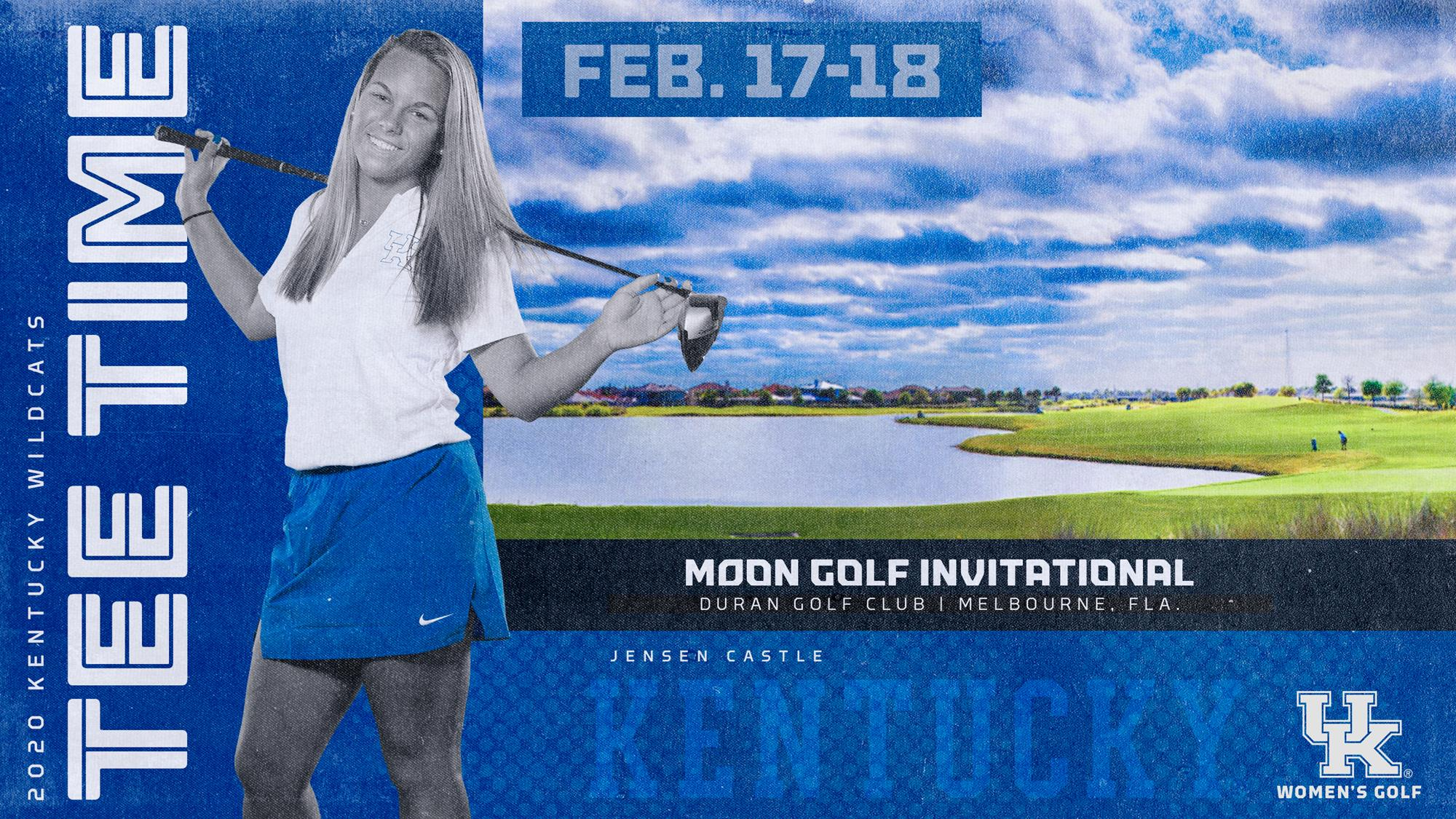 February 15, 2020 - 11:10 AM
UK Women's Golf Returns to Action at Moon Golf Invitational
MELBOURNE, Fla. – The Kentucky women's golf team will try to build on a fifth-place finish at the Lady Peurto Rico Classic this week at the Moon Golf Invitational.
 
The Wildcats will play in their second tournament in just over a week's span with the University of Louisville's spring tournament at the Duran Golf Club (par 72, 6,262 yards) in Melbourne, Florida.
 
After knocking off the rust in UK's first tournament in four months, the 21st-ranked Wildcats will compete in a 16-team field that features eight teams in Golfstat's top-50 rankings and three – including Kentucky – in the top 25.
 
Tournament play begins Monday with 36 holes at 8 a.m. and a shotgun start and will conclude Tuesday with 18 holes.
 
Live scoring will be available both days at GolfStat.com.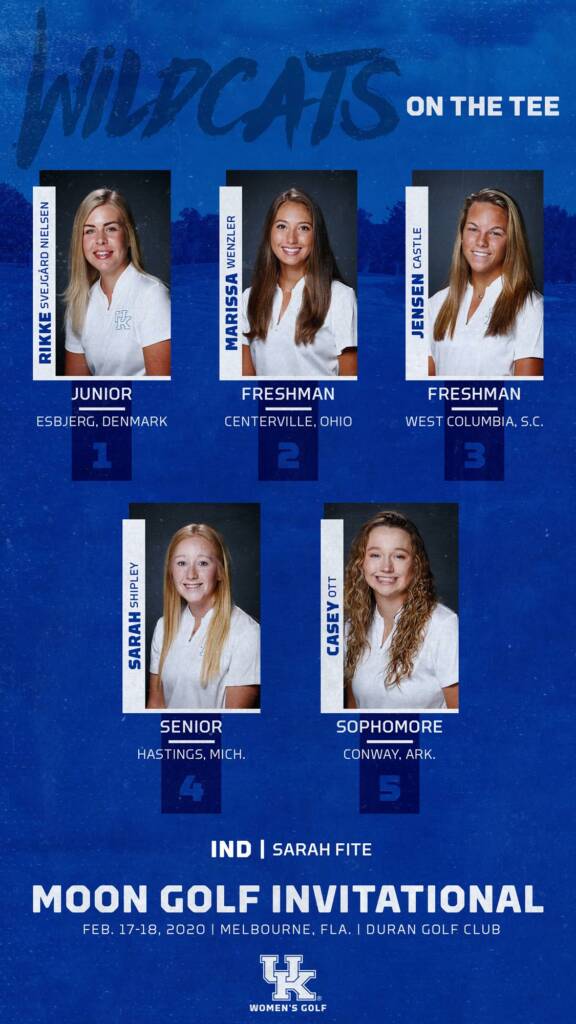 "We are very eager to get back on the course following a quick turnaround from Puerto Rico," UK assistant coach Brian May said. "The last couple of days we were able to dissect our play from last week, identify the great things that we did and tighten up the areas that needed work. We have a very competitive group of girls and they are excited to get back into action so quickly for another chance to bring home a trophy."
 
The first tournament of the spring did nothing to quell the optimistic goals and expectations that a historic fall season manufactured after two championships, another runner-up finish and historic – albeit early – individual marks.
 
While the Wildcats didn't finish quite as high in the final team standings in Puerto Rico as they would have liked or had done so frequently in the fall – understandable given the four-month layoff – UK showed positive signs that it's ready to build on what's now equated to 18 top-20 and 10 top-10 individual finishes.
 
All five Wildcats who competed last week will be in action in Florida: junior Rikke Svejgård Nielsen, freshmen Marissa Wenzler and Jensen Castle, senior Sarah Shipley, and sophomore Casey Ott. Junior Sarah Fite will be joining this trip and competing as an individual.
 
Svejgård Nielsen was Kentucky's top finisher from a week ago. She played consistent golf from start to finish with a first-round 71, a final-round 70 and an eighth-place finish overall at even par. By tying for eighth, she notched her second top-10 showing of the season.
 
Wenzler shot up the leaderboard on the final day with a career-best 69. She tied for 12th place at 2-over par and has placed in the top 20 in three of her first five career events, an impressive start for a freshman.
 
Of course, Kentucky has another star freshman making a major impact this season in Castle. She finished just outside the top 20 and in a tie for 28th at the Lady Puerto Rico Classic, but it marked the first time she was unable to place in the top 20 in five appearances. She still leads the Wildcats with a 71.9 stroke average and nine rounds of par or better.
 
Shipley and Ott, the two most experienced Wildcats in the lineup, offer some extra hope for this upcoming week and the spring. Both were uncharacteristically inconsistent after the winter break but have long track records of coming through when it counts the most.
 
Ott, who tied for 56th last week at the Lady Puerto Rico Classic, leads the team with three top-10 showings this season, and Shipley, who tied for 49th and fired a second-round 69, has played in 36 career events at UK with four top-10 finishes and seven top-20 performances.
 
Fite, playing as an individual this week, is enjoying a breakthrough junior campaign. She tied for seventh at the season-opening Minnesota Invitational and tied for 16th at the Cardinal Cup. She's already set new career marks for both her 18-hole low (69) and 54-hole low (221), both at the Louisville's fall tournament.  
 
The Duran Golf Club is a links-style layout accompanied by mild mounding around the large, undulating greens, sparkling lakes and ponds, sweeping doglegs, native landscaping, grasses and palm trees.
 
For the latest on the Kentucky women's golf team, follow the team on Twitter, Facebook, and Instagram, as well as on the web at UKathletics.com.