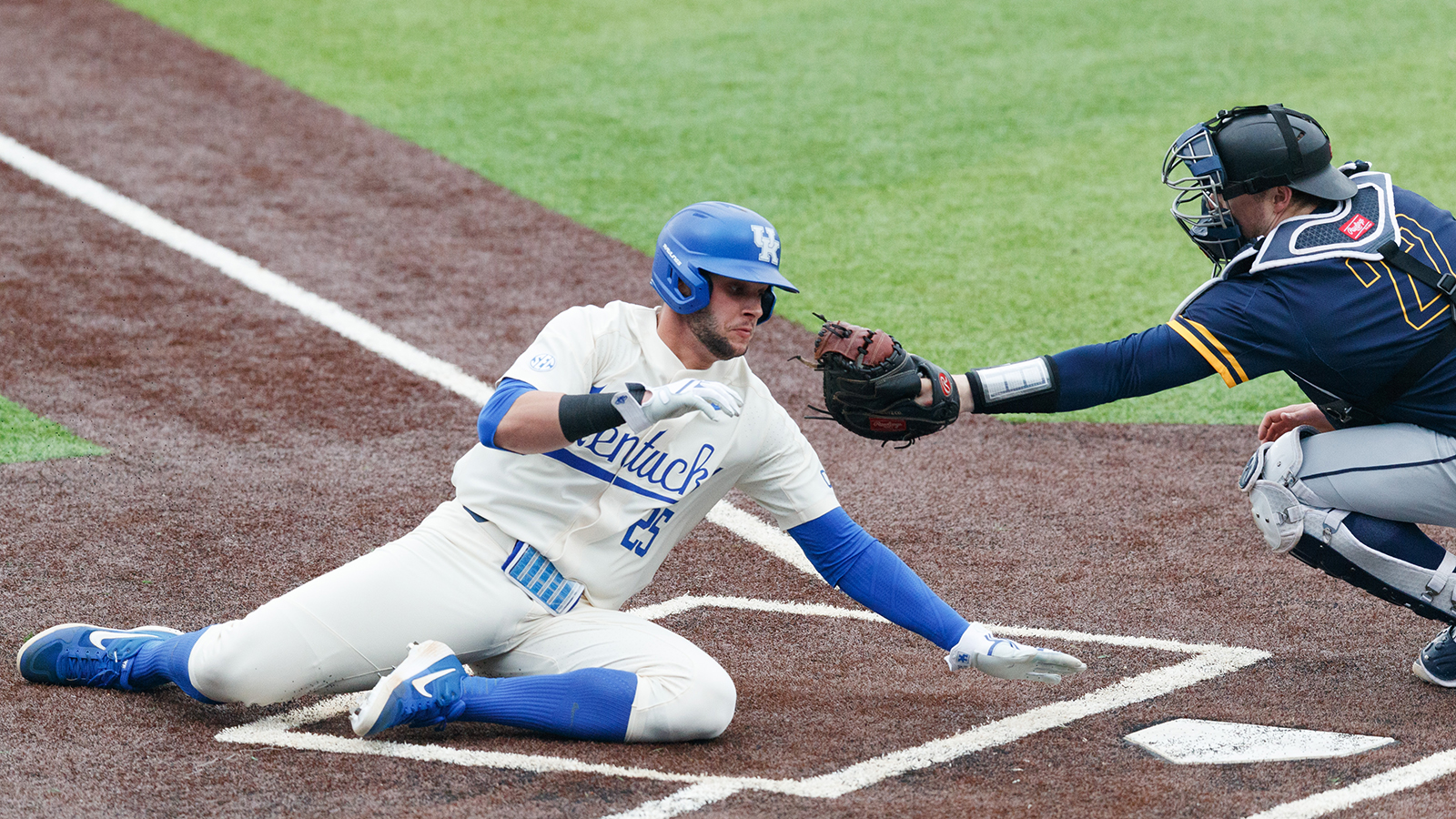 The 2019 Kentucky baseball team had its struggles offensively. However, with so many new players in the lineup, there were a few breakout stars for the Cats last season, including catcher Coltyn Kessler.
As 2020 approaches, Kessler will be counted on as a key cog in a Wildcat offense that looks to be more experienced and more potent this season. Kessler hit .297 last year, leading the team in that category. He hit five home runs and had 12 doubles in 2019, while knocking in 29 runs. He's ready to get the 2020 season going.
"I'm just looking forward to getting back out there, honestly," Kessler said. "Starting off (soon), it's awesome. I think we look really good on both sides of the ball right now, defense and hitting. So, just trying to make adjustments all the time and take it one day at a time."
Last week, Kessler was named as one of the top 20 catchers in America according to D1Baseball.com. It's something that the junior took as a reward for all of his hard work.
"Yeah, it's a huge honor, I'm really humbled by it," Kessler said. "I just can't thank people enough for getting me where I am today. Obviously, always trying to get better."
Kessler knows that the fate of the 2020 Cats will largely be determined by what happens when UK is in the field.
"Whatever this team is going to do is going to depend on pitching and defense," he said. "It always starts on the mound and I think we're looking really good on the mound."
Being the team's starting catcher, Kessler has gotten a look at the pitching staff. He likes what he has seen, especially from some of the veterans on the UK staff.
"Being with these guys, Jimmy (Ramsey), Mason (Hazelwood), Trip (Lockhart), for three years now, I know what they do and what they're good at and I've seen big time improvement from everybody," Kessler said. "We're always trying to get one percent better every day, I love that saying. And it's true, you always try to get one percent better. If we can do that throughout the whole season, it will be a great one."
Kentucky starts the season with three games at TCU before returning home for an epic 15-game homestand. Kessler knows that it's important for this team to take advantage of those opportunities to play in Kentucky Proud Park.
"Every season, you want to get off to the best start you possibly can," Kessler said. "This game is about momentum. So momentum is always your friend and if you can get off to a good start it will slingshot you right into the rest of the year."
If the Cats are to make strides this season, both offensively and defensively, Kessler will be a huge part of making that happen.