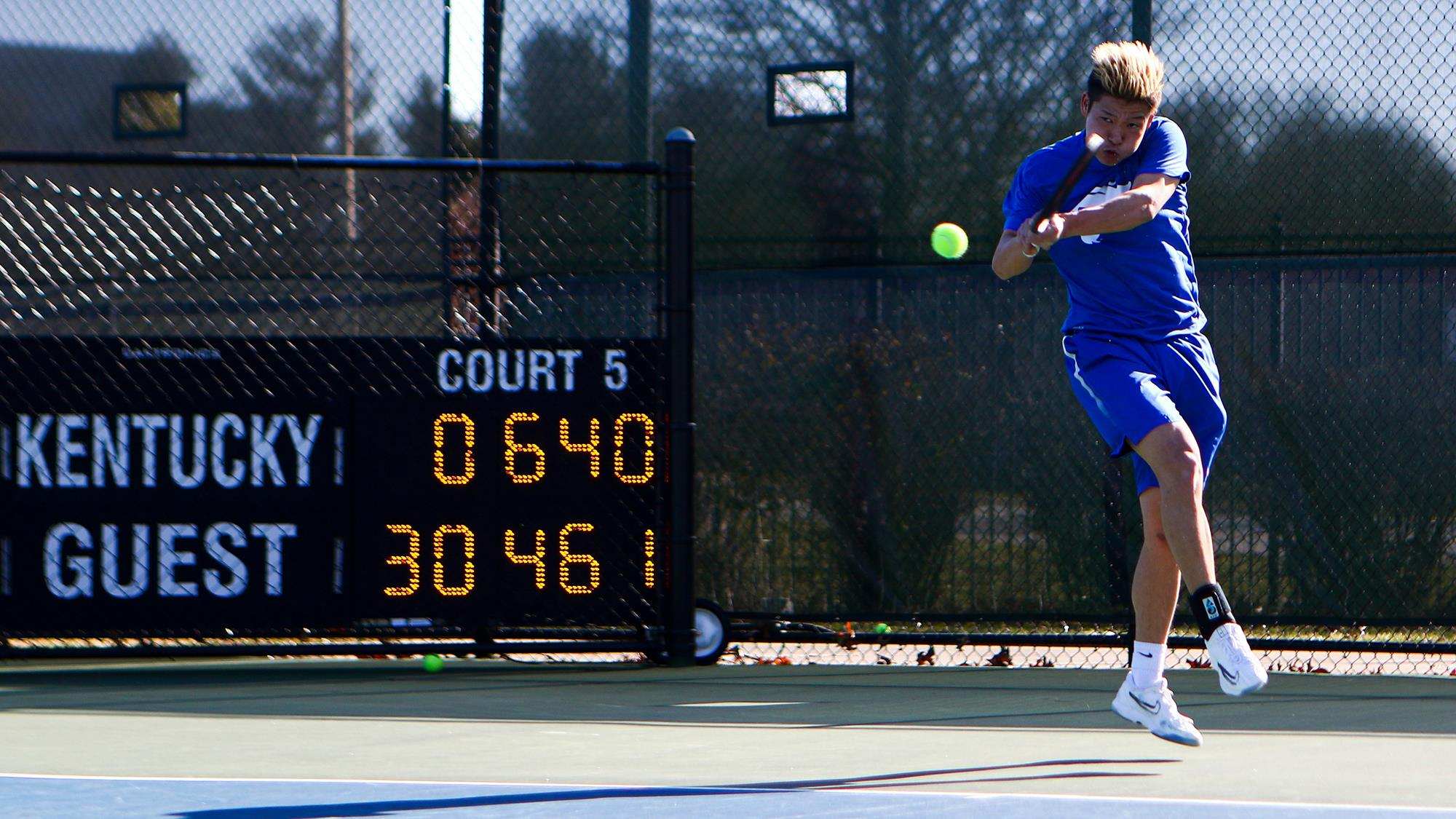 February 6, 2020 - 11:36 AM
Kentucky Looks to Bounce Back with Friday Doubleheader
LEXINGTON, Ky. – After suffering its first home loss of the season, Kentucky (6-2) looks to bounce back on Friday with a home doubleheader versus Northern Kentucky (0-3) and Northwestern (4-2). First serve with Northern Kentucky is scheduled for 11 a.m. ET, followed by a 6 p.m. start with Northwestern.
 
Last Sunday, then-24th-ranked Kentucky fell 5-2 to Oklahoma. Senior César Bourgois picked up a 6-5, 6-1 win in singles competition to give Kentucky its first point in the loss, while the second came from junior Millen Hurrion. The former Gardner-Webb transfer fought hard through a tiebreaker with a 6-3, 0-6, 7-6(3) victory.
 
The Wildcats swept Northern Kentucky 7-0 in 2018-19 but haven't competed against Northwestern since falling 6-1 in February 2016. Kentucky owns a 4-1 record at Hilary J. Boone Varsity Tennis Complex this season.
 
For the latest on the Kentucky men's tennis team, follow @UKMensTennis on Twitter and Facebook, @kentuckymenstennis on Instagram, and follow along on the web at UKAthletics.com.