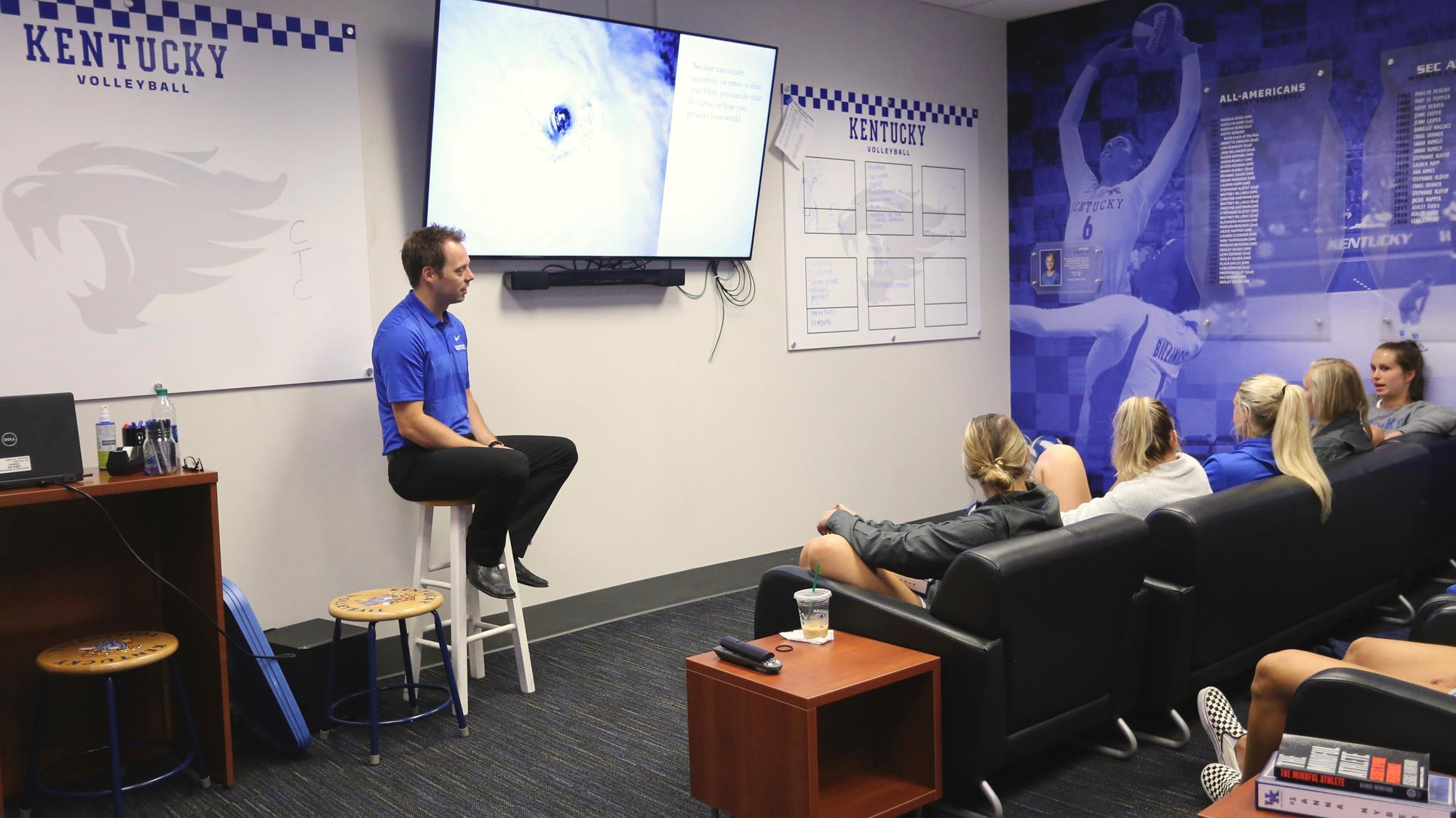 LEXINGTON, Ky. – A University of Kentucky College of Education research team has been selected to receive funding from the National Collegiate Athletic Association (NCAA) for a project related to college athletes' psychological well-being and mental health.
 
The team is comprised of Jeff Reese, a licensed psychologist and professor in the Department of Educational, School, and Counseling Psychology; Marc Cormier, director of counseling and sport psychology for UK Athletics, director of the Sport and Exercise Psychology graduate program, and assistant professor in the Department of Kinesiology and Health Promotion; and Rena Goodwin, a graduate student who holds a master's degree from the Department of Kinesiology and Health Promotion and is currently pursuing a master's degree in counseling psychology in the Department of Educational, School, and Counseling Psychology.
 
Goodwin – also an assistant coach for the rifle team – was instrumental in developing UK's grant proposal, said Reese, who is her co-principal investigator and faculty advisor. The project focuses on developing a student-athlete well-being scale.
 
"The purpose of our project is to create a culturally and developmentally appropriate measure for college student-athletes that has the capacity to serve as both a screening and treatment outcome measure," Goodwin said. "The project will consist of three phases that include student-athlete and athletic staff input on content domains, follow-up feedback on the resulting measure, and an initial psychometric evaluation."
 
The NCAA's Innovations in Research and Practice Grant is aimed at funding projects that will bring tangible benefits to college athletes when used by individuals or by NCAA member schools' athletics departments. The funded projects are intended to help develop programs that other colleges and universities can adopt for use on their campuses or adapt to fit their local needs.
 
"A growing number of sport psychology and mental health professionals are becoming members of athletic department medical teams," Cormier said. "It is important to consider efficient and effective ways to screen student-athletes for psychological distress and monitor the resulting progress for those who receive psychological services."
 
UK's project was one of six selected from among 87 proposals. A panel that reviewed proposals and selected the grant awardees represented all three NCAA divisions and was composed of athletics administrators, scholars, current and former student-athletes, a mental health clinician, a student affairs professional, and a faculty athletics representative.
 
"We are grateful for the funding the NCAA has offered us and we look forward to presenting our project findings at the NCAA Convention in January of 2020," Reese said.