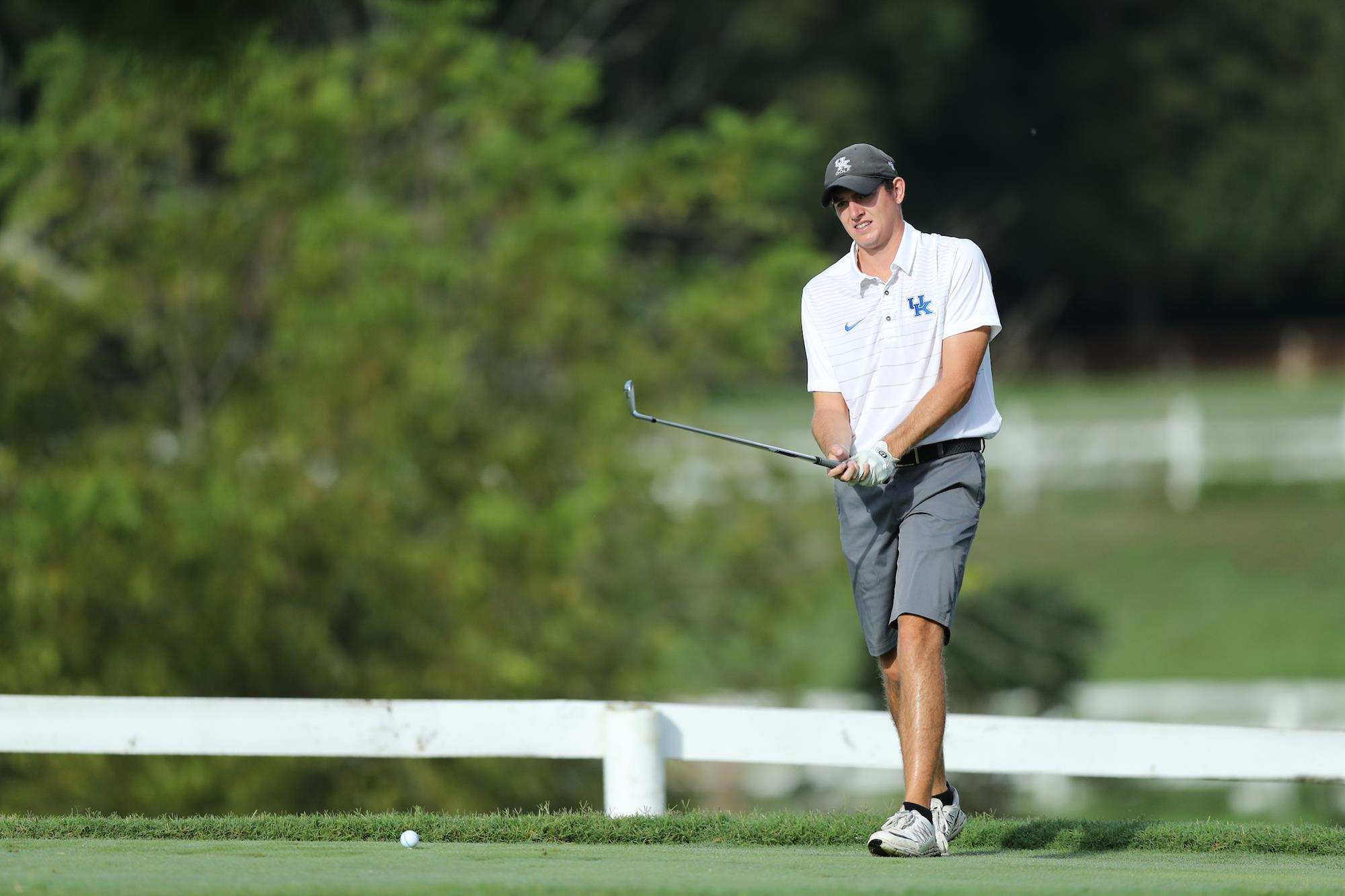 February 24, 2019 - 07:11 PM
Norris Earns First Career Top-15 Finish at Seminole Intercollegiate
TALLAHASSEE, Fla. – Redshirt freshman Zach Norris paced the Kentucky men's golf team on Sunday at the Seminole Intercollegiate, as he shot 2-under on the day. Norris earned a career-best tie for 12th finish with his final round of 70, which got him to under for the tournament.  
 
Norris birdied four times on Sunday, after birdieing eight in the two rounds on Saturday. Kentucky finished in seventh at 4-over par. The Cats went 2-under as a team during round three.
"This one hurts a little bit as we got off to a nice start on Saturday morning but slipped later that afternoon," head coach Brian Craig said. "Today we played a solid round of golf to finish on a positive note. A big shout out to Zach Norris for a strong performance. He is just a freshman and is really coming into his own."
 
Senior Max Mehles shot 1-over to finish 1-under for the tournament, putting him at a tie for 16th after the 54 holes. It marked the fourth top-20 finish of his career and the first of the 2018-19 season.
 
Senior Lukas Euler rebounded on Sunday, shooting a 1-under 71. Euler birdied three of his last four holes on Saturday and used that momentum to finish at even-par and in a tie for 22nd.
 
Senior Fred Allen Meyer registered a 219 and junior Matt Liston logged a 226. The duo ended in a tie for 37th and 56th, respectively.
 
Freshman Cullan Brown made his collegiate debut, going 2-under in his first round before finishing the first day at 3-over. Brown finished tied for 42nd at 5-over.
 
"I am also proud of Cullan Brown," Craig said. "He got it to 6-under in his first collegiate round and showed us what he is capable of. Back to work now to get ready for our spring break trip. Good things are on the horizon for this team."
 
Wake Forest won the tournament at 13-under. Florida State was the runner-up while Jacksonville and West Virginia tied for third.
 
Kentucky returns to action at the General Hackler Collegiate in Myrtle Beach, South Carolina, beginning on March 11. The Hackler will play over two days to begin a stretch of three tournaments over a span of 16 days for the Wildcats. 
 
For the latest on the Kentucky men's golf team, follow @UKMensGolf on Twitter and on the web at UKathletics.com.