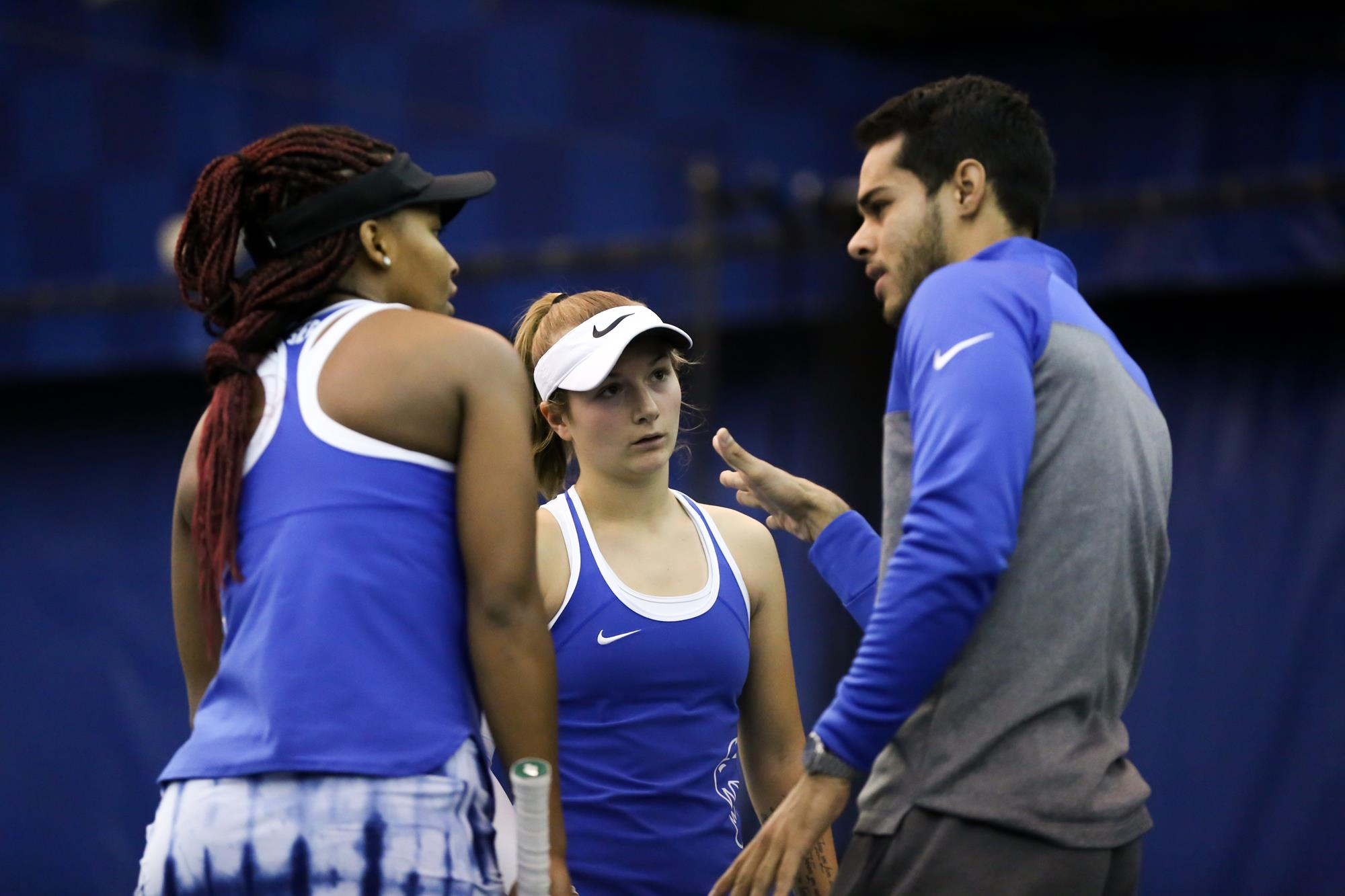 February 22, 2019 - 10:10 PM
Kentucky Wins Its First True Road Match of the Season
WACO, Texas – The Kentucky women's tennis team recorded a win over Baylor Friday in Waco, Texas, in their first true road match of the season. UK put together a 5-2 victory against the Bears to move to a 9-1 mark this year.
 
"I am so excited for our team's focus and attention during some pressure-filled situations today," said head coach Carlos Drada. "Baylor is an elite team with a great history. To beat them on the road is a testament of where our players' hearts and minds are currently. We will take tonight to reflect on our match and we will prepare to give our best effort against SMU, another well-coached team and tough competitor."
 
Freshman Tiphanie Fiquet, who was named the Southeastern Conference Freshman of the Week Wednesday, remains unbeaten this season with eight singles wins and eight doubles wins. Fiquet and junior Lesedi Jacobs were the first pair to finish their doubles match, recording a 6-1 decision on court two.
 
The No. 50 duo in the nation in senior Justina Mikulskyte and redshirt-junior Akvile Paražinskaite won on court one on a 6-2 outcome. The pair of victories gave Kentucky a lead ahead of the singles competition.
 
Junior Anastasia Tkachenko was the first Wildcat to earn a victory in singles Friday, forcing a 6-0, 6-1 mark on court six over Dominika Sujova of Baylor. Tkachenko moves to a 7-1 singles record this season, collecting wins on courts three, four, five and six.
 
Kentucky will travel 100 miles north to compete at SMU on Sunday at noon. The program will return home for their conference opener against Arkansas on March 1.
For more on Kentucky women's tennis, follow @UKWomensTennis on Twitter and Instagram, Kentucky Women's Tennis on Facebook, or on the web at UKathletics.com.