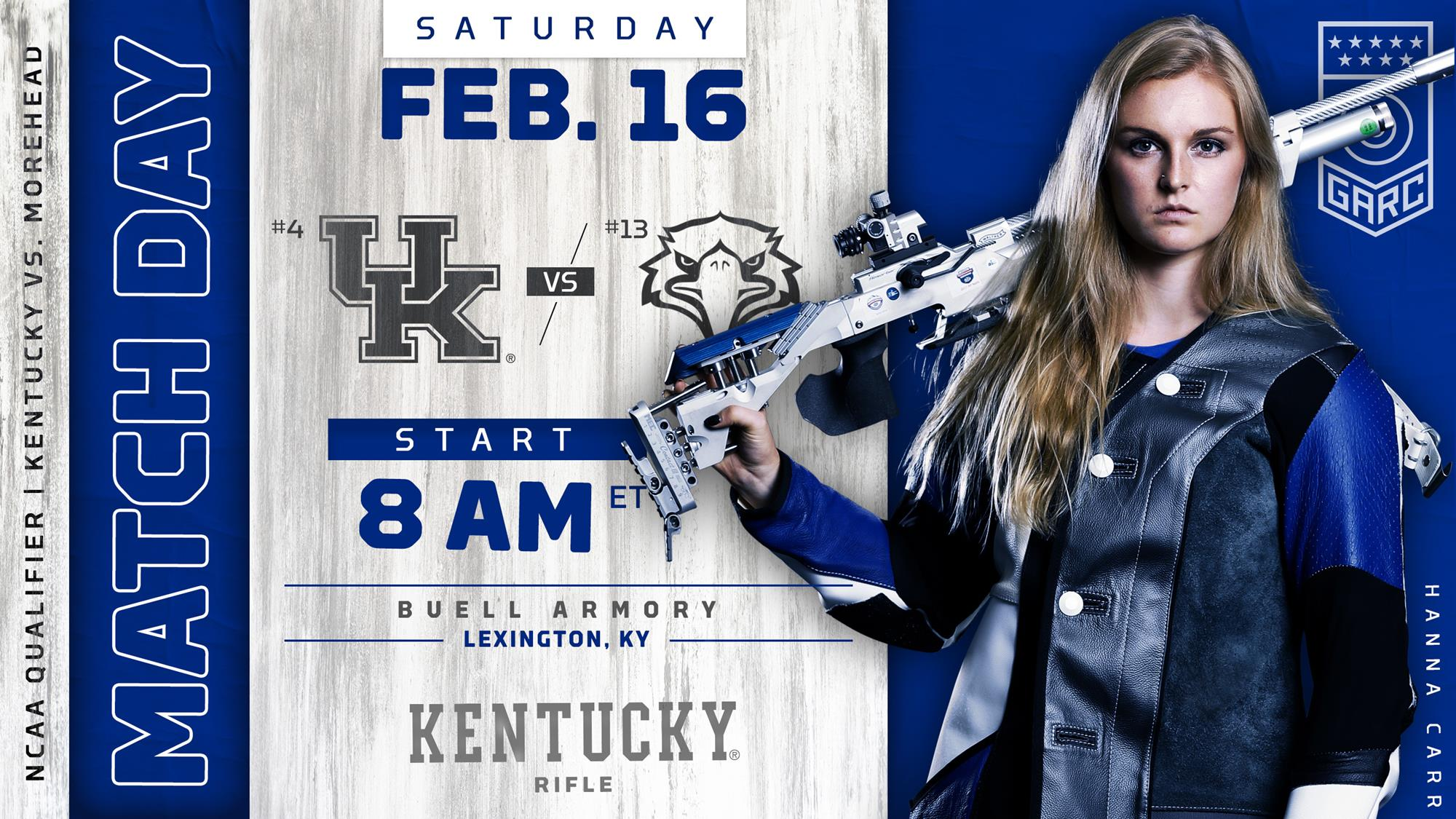 LEXINGTON, Ky. – Fourth-ranked Kentucky will begin postseason competition on Saturday inside Barker Hall and Buell Armory as part of the nationwide NCAA Qualifiers. UK will shoot alongside No. 13 Morehead State with prep to start at 8 a.m. ET.
 
Fans can follow all UK home matches via this megalink. The upstairs lobby of Buell Armory will have live targets projected on the big screen with the range to open to spectators later for air rifle.
 
UK will celebrate the last home match for its seniors – Hanna Carr, Morgan Duerr, Carmen Fry, Cathryn Papasodora and Jason Spaude.
 
Saturday's scores will be the last factor determining the field for the 2019 NCAA Rifle Championships, which will take place in Morgantown, West Virginia, March 8-10.
 
Each team's three score aggregate average – the score based on each team's highest three regular season scores fired at three different locations – has already been recorded. This weekend's qualifier score will be added to that average. The teams with the eight highest combined scores will qualify for the NCAA Championship.
 
Kentucky (11-1, 7-1 Great American Rifle Conference) currently sits fourth nationally in the three-score aggregate average (4704.33). Morehead State is 13th nationally (4664.67).
The Wildcats finished second in the GARC regular-season standings, dropping their first match of the season last weekend.
 
The GARC Championships will be Feb 22-24, and the NCAA Championships will occur two weeks later.
 
—                                                                                                                                                              —
For the latest on the Kentucky rifle team, follow @UKrifle on Twitter, Instagram and Facebook, as well as on the web at UKathletics.com.