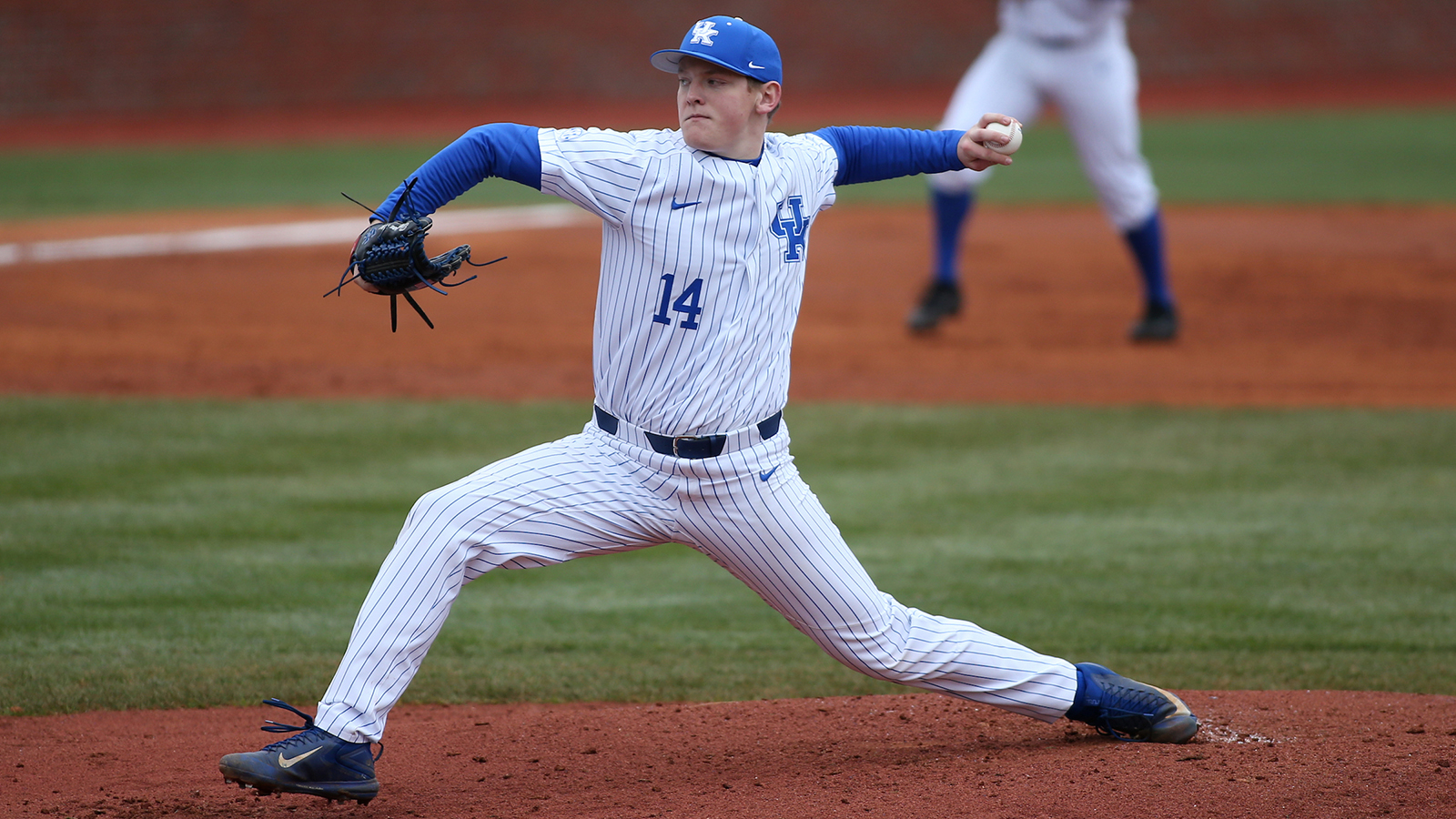 When the Kentucky baseball team opens the 2019 season this weekend, fans might want to have a UK roster handy. That's because the Cats lost 15 lettermen from last year's team, including the majority of the starting lineup.
The losses were especially significant on the pitching staff. Gone are last year's Friday starter, Sean Hjelle, and Sunday starter, Justin Lewis. Closer Chris Machamer was another key contributor last season, and he's gone to the pros as well. Those three players combined for 16 of Kentucky's 34 wins last season and 10 of the team's 11 saves.
Of the returning pitchers, no one has accomplished more in a Kentucky uniform than Zack Thompson. The junior is 10-4 with a 3.88 ERA during his first two seasons at UK, with 138 strikeouts in 106.2 innings of work. Thompson has allowed just 5.95 hits per nine innings, which currently ranks second in UK history.
Thompson spent part of the summer of 2018 pitching for the USA Baseball Collegiate National Team. The lefty made three appearances, including one start, pitching 8.2 innings without allowing an earned run. Thompson allowed just three hits while striking out seven in his three outings. Thompson took a lot from his experience with the team.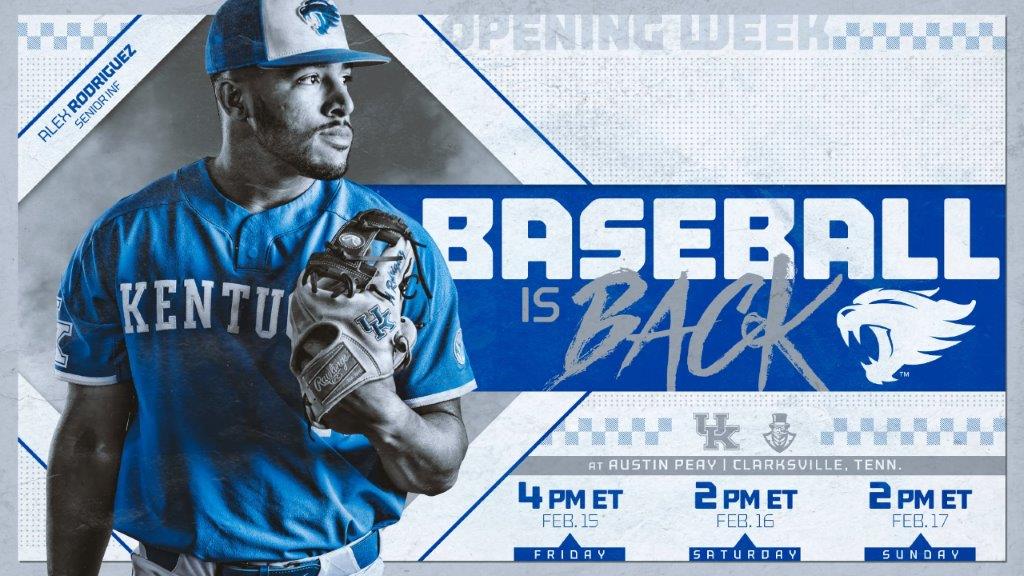 "It's the coolest thing I've ever done," Thompson said. "It's one of those experiences, just representing your country, I could have been the water boy. Just traveling across the world, working with those coaches, it was an awesome experience."
Now one of the veterans on the team, and a preseason All-American and preseason first-team All-SEC selection, Thompson knew it was important to bring the team together in the offseason.
"The first couple of weeks, it's a little hard," Thompson said of having so many new players. "But you have to force the guys to get together away from the field, build that bond, get to know each other, get to depend on each other and build that team atmosphere."
Thompson will be on the hill on Friday as Kentucky opens its 2019 campaign by facing Austin Peay at Raymond C. Hand Park in Clarksville, Tennessee. The Wildcats and the Governors will play a three-game series, beginning with a 1 p.m. ET game on Friday (please note Friday's time change), followed by 2 p.m. ET starts on Saturday and Sunday. Sophomore Jimmy Ramsey will get the starting nod on Saturday, with Sunday's starter to be determined. All three games can be heard in the Lexington area on 98.5 FM. Live stats will be available at UKathletics.com.
Thompson is ready to take on the role of Friday night starter for this year's Cats.
"It's exciting, it's everybody's dream," Thompson said. "From the first day I stepped foot on campus here, my goal was to be the Friday guy. Just try to set the tone for the rest of the team for the weekend. Try to give us a chance to win."
 
The Cats are coming off a 34-22 record in 2018. Despite that record, and RPI in the Top 30 nationally, Kentucky was left out of the NCAA Tournament field. Thompson, along with veteran designated hitter T.J. Collett, will try to guide the Cats along the Road to Omaha, which begins in earnest on this weekend.
WEEKEND DETAILS
Friday, Feb. 15 at Austin Peay   
     4 p.m. ET; Raymond C. Hand Park (Clarksville, Tenn.)
Saturday, Feb. 16 at Austin Peay
     2 p.m. ET; Raymond C. Hand Park (Clarksville, Tenn.)
Sunday, Feb. 17 at Austin Peay
     2 p.m. ET; Raymond C. Hand Park (Clarksville, Tenn.)
 
Radio: UK Sports Network; 98.5 FM Lexington (Dick Gabriel); UKathletics.com
TV/Online: Not Available