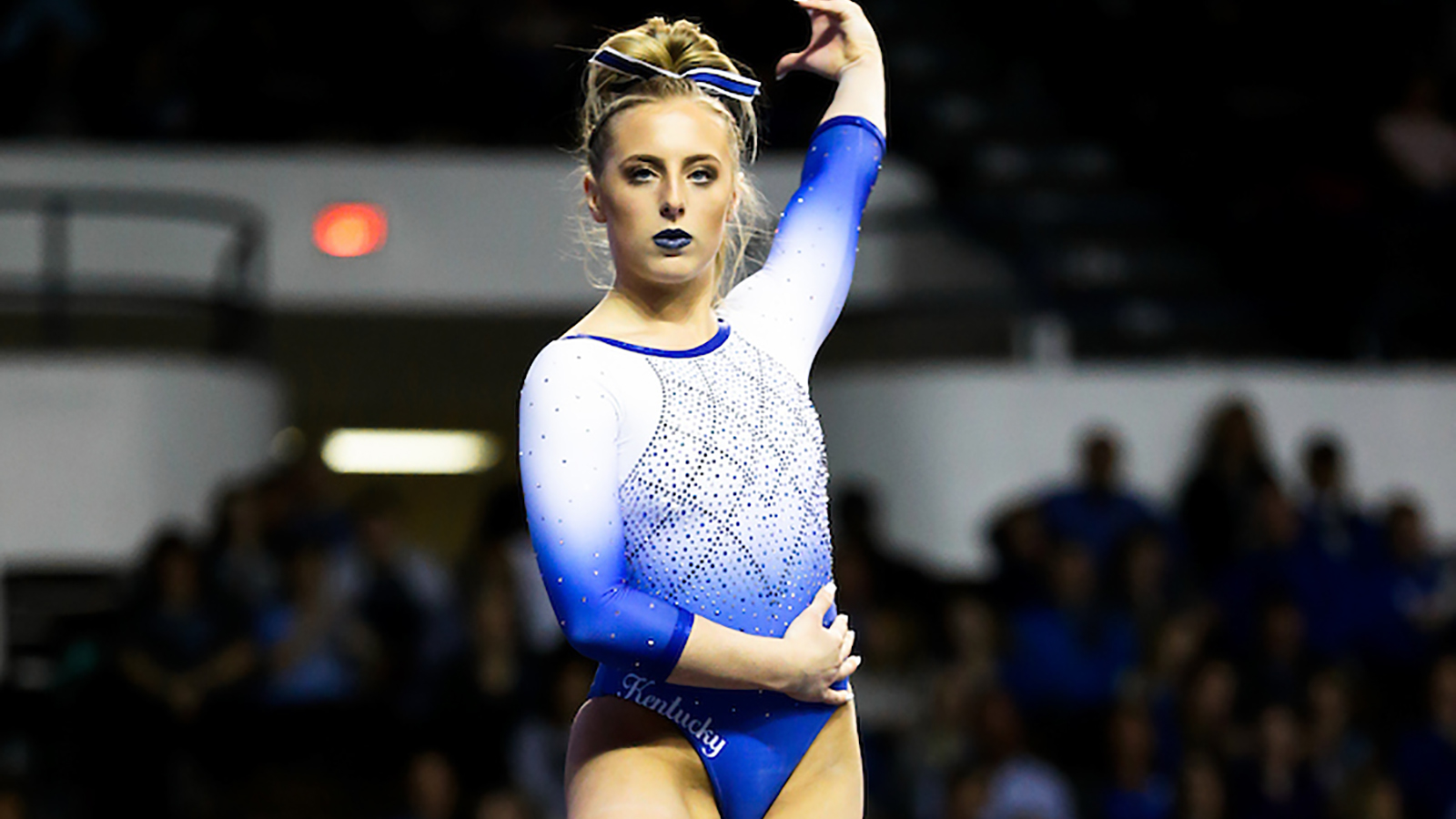 February 9, 2019 - 01:12 AM
Poland's Return Boosts UK Gymnastics Team
The Kentucky gymnastics team was missing a few key performers early in the season. One of those gymnasts, junior Hailey Poland, returned on Friday night against LSU, and the difference in the team was evident.
Kentucky scored a 197.150, the second-highest score in school history, and Poland was a key factor in that effort. Seeing her first action of the season, Poland registered a 9.875 on beam and a 9.750 on floor as the Cats upset fifth-ranked LSU at Memorial Coliseum.
Poland was excited to be back in the lineup.
"It felt so good, I've been missing it so bad," Poland said. "Just trying to get back from an injury and getting out there. The first time my music came on, "Ice Ice Baby", and I just knew I was in the groove."
Poland's contributions to the team were huge, especially on beam, where the team struggled last week against Auburn. Poland is only looking forward at this point.
"I'm near 100 percent, I'm ready to go," Poland said. "It's all behind me. I want to compete, so I'm not even thinking about it."
Kentucky head coach Tim Garrison knows that having Poland back in the lineup is huge for his team.
"They're outstanding performers," Garrison said of Poland and sophomore Ella Warren. "There's something to a lineup. When you can have Hailey Poland lead you off and score a 9.9-plus from the first performer on, that brings your team to a new level. And that's what we're going to need to do to be able to do to compete in the SEC for one and for nationals."
Poland's return gives the Cats a balanced lineup, something that they have been missing early in the season. If Kentucky is to return to the national meet, a spot they made it to last season for the first time, Poland will be a key factor in getting the team there.
With a healthy Poland, the Cats showed that they can compete with the nation's best. As the season moves forward, Poland's presence can give Kentucky a huge boost as they prepare for the SEC Championships and another potential bid in the national meet.