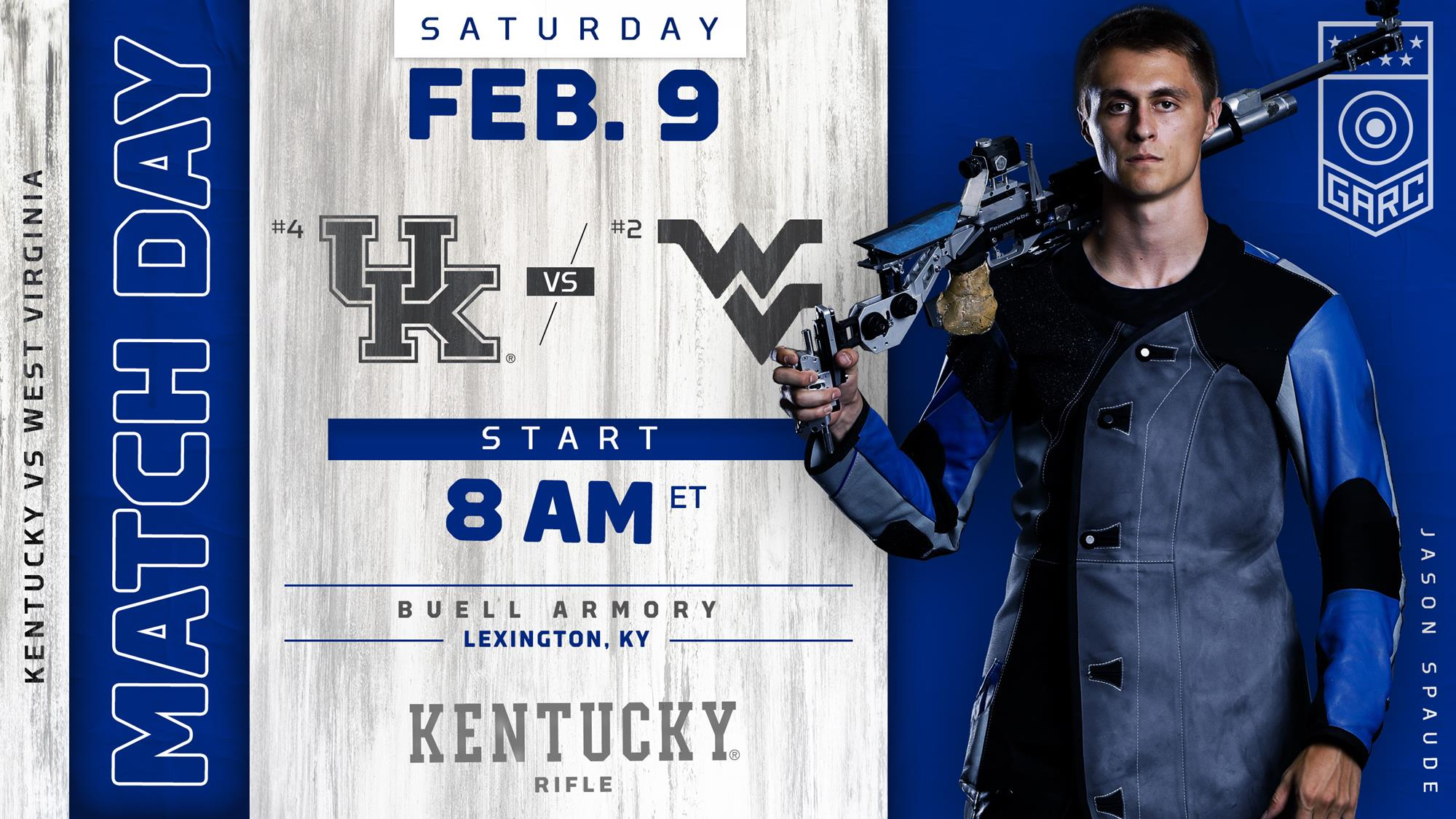 LEXINGTON, Ky. – The fourth-ranked Kentucky rifle team will welcome No. 2 West Virginia to the UK campus on Saturday for the last regular-season dual match of 2019.
 
The match will take place inside the UK rifle range at Buell Armory and Barker Hall starting at 8 a.m. ET. Fans can follow all UK home matches via this megalink.    
 
"Any time you go head-to-head with a program like West Virginia it's always an exciting setup," UK head coach Harry Mullins said. "They're obviously the most tradition-laden program in the country. It's nice to be able to compare our numbers with programs like that. I think we've done some good work this past few months and hopefully we'll be able to pass the test of what's in front of us.
 
"The goal is just to perform well, to perform solidly week-in, week-out as we head toward postseason. Working on our focus is the highlight of that."
Both teams are unbeaten within Great American Rifle Conference competition this season, meaning the winner of Saturday's match will claim the conference regular-season crown.
 
The Mountaineers (12-0, 7-0 GARC) have the nation's top average score this season, 4702.7, compared with UK's (11-0, 7-0 GARC) No. 3 average 4695.1.
 
WVU  has won the GARC regular season title five years in a row. UK last claimed that crown in 2013.
 
WVU is 19-9 all-time against UK all-time.
UK's season-high 4718 on Oct. 13 was the second best score a team has turned in in the nation this season.  WVU recorded its season best score, 4712, twice in October – fifth best of any team in the nation.
WVU has surpassed 4700 on eight occasions this season, compared with UK's three 4700+ scores.  
 
 
Postseason will start with the NCAA Qualifier Feb. 16-17 (next weekend with UK shooting alongside Morehead State on the UK range). The Great American Rifle Conference Championships will be Feb 22-24, and the NCAA Championships will be March 8-10.
                                                                                                                                                                                                       
 —
For the latest on the Kentucky rifle team, follow @UKrifle on Twitter, Instagram and Facebook, as well as on the web at UKathletics.com.