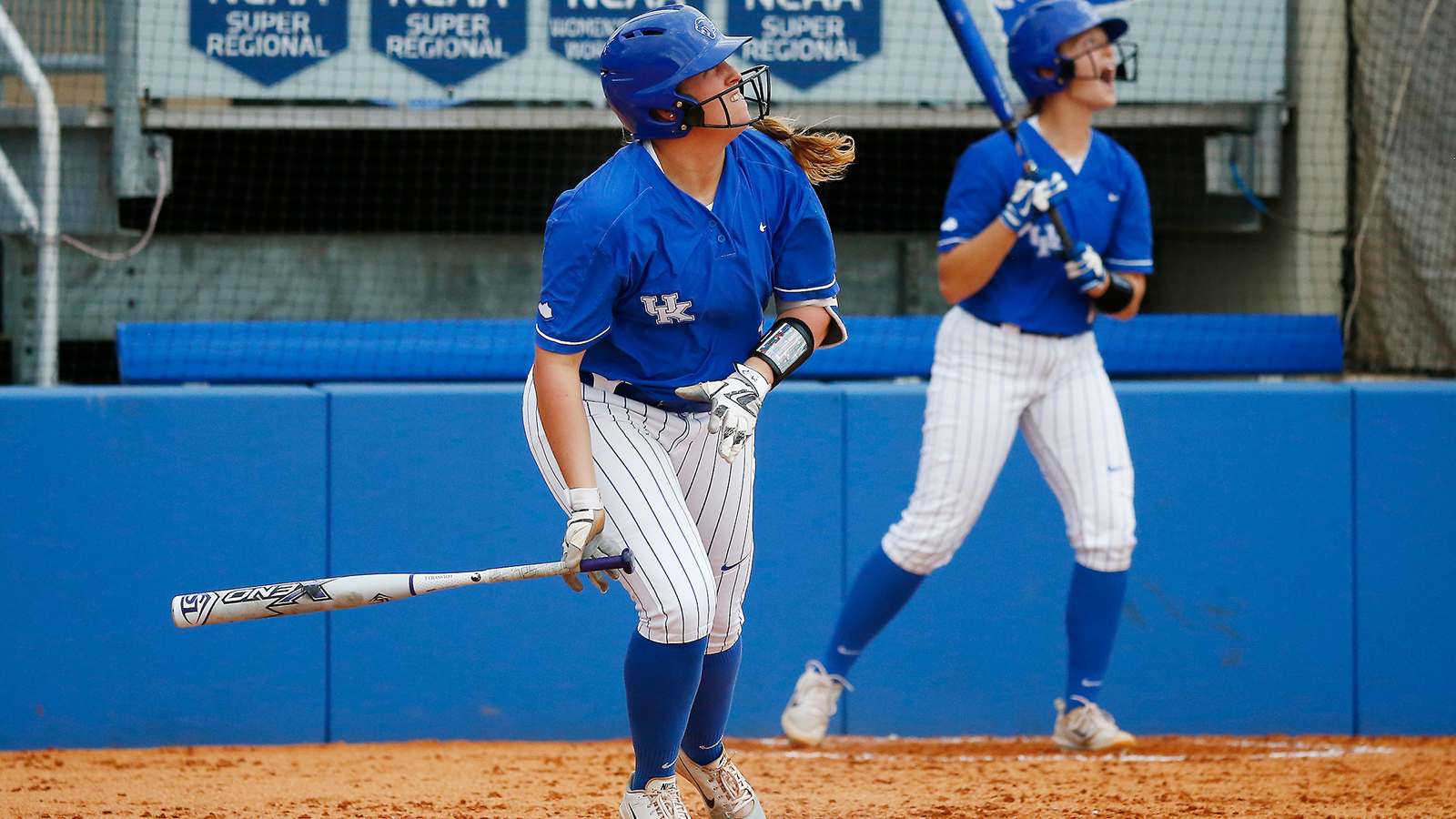 February 7, 2019 - 02:30 PM
Cheek Ready for Potentially Record-Setting Senior Season
Abbey Cheek has already had one of the most storied careers in the history of the Kentucky softball program. Through three years in Lexington, Cheek has established herself as one of the premier offensive players in UK history.
The numbers speak for themselves. With her senior season yet to play, Cheek is second in UK history in career home runs (41), runs batted in (149) and slugging percentage (.621). She's also in the top 10 in career batting average (10th), runs scored (eighth) and total bases (ninth).
As she prepares for her senior season, Cheek says she's not worried about the records.
"I'm really not trying to worry about it, I'm just trying to play the game, especially since it's our senior year," Cheek said. "I'm just trying to take it in. Even if we don't have a good game, we just want to make sure we're having fun and not dwell on the past. We're trying to have fun and play together and good things are going to happen."
If Cheek continues on her current path, she will eclipse the home run and RBI records currently held by former UK standout Brittany Cervantes. In an ironic twist of fate, Cervantes has joined the UK coaching staff this season as a graduate assistant and will have a front row seat to see her records broken. Cheek deflected when asked about Cervantes having a front row seat to see her records broken.
"Not really," Cheek said when asked if having Cervantes around made chasing the records any tougher. "I just have to keep working on my approach in the box and good things are going to happen."
This season, Cheek knows she will take on more of a leadership role, and she's prepared to do just that.
"I'm comfortable with that," Cheek said. "Personally, I've always been in that role, maybe I haven't always been a captain, but people have always looked up to me. I think I just need to have my at bats in the game, be confident in the box, then people are going to feed off of me."
While Cheek has always been known for her power, she's not a one-dimensional player. The Inman, South Carolina, native is a defensive force at third base as well. And there's another part of her game that Cheek believes is underrated.
"I think my speed, definitely my speed," she said. "People don't really know that I'm fast because of the size that I am, but I kind of psych people out with my speed. I love to show that I have speed because people don't think I do, so then they are not expecting me to (take an extra base)."
As she prepares for her final season, one in which a number of records will likely be broken, Cheek is hoping for big things from the 2019 Cats. And if UK is to earn a spot in the Women's College World Series, Cheek will play a key role for the team.