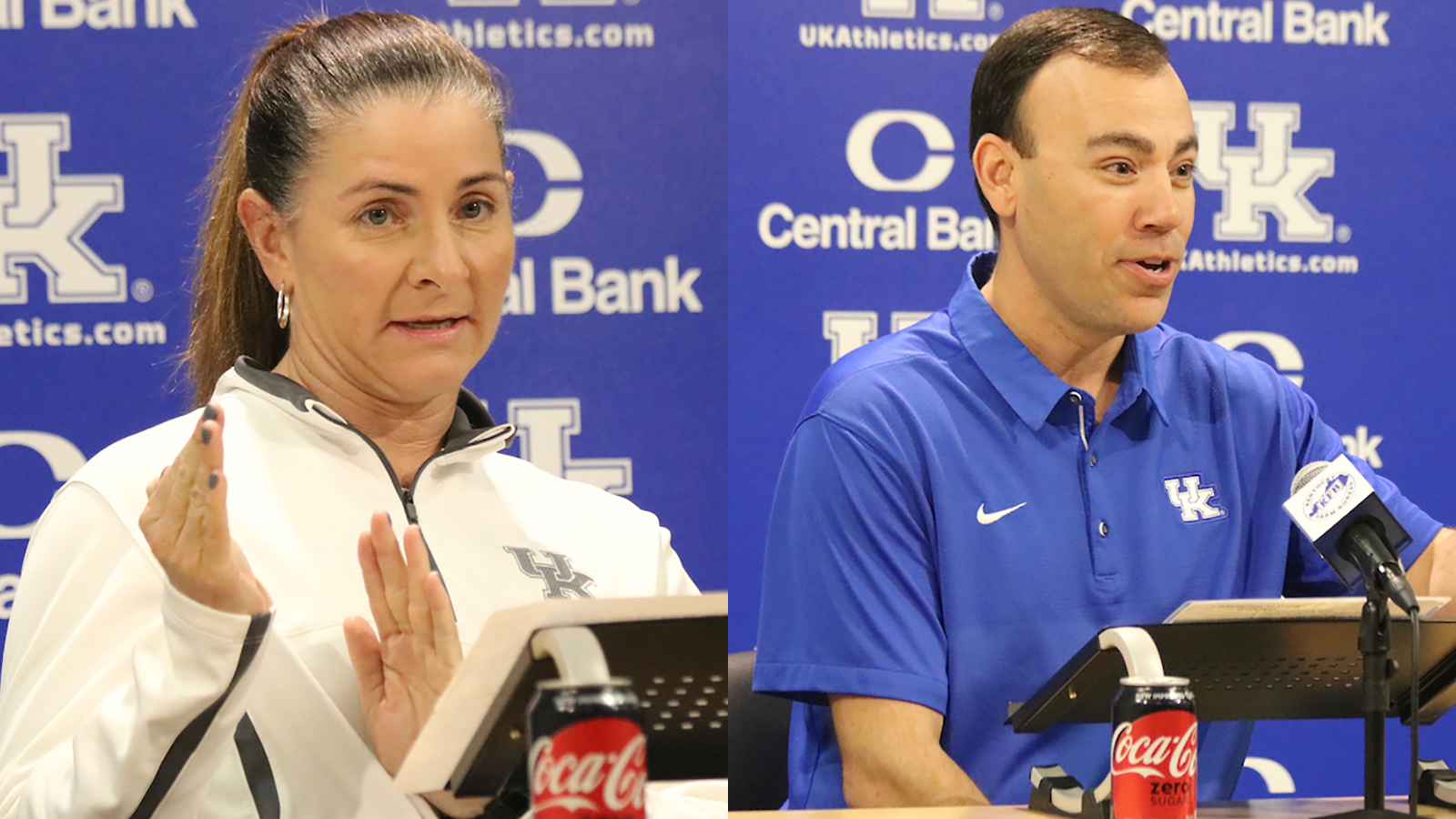 February 5, 2019 - 02:39 PM
Optimism Abounds for UK Baseball, Softball Programs
As the 2019 seasons approach for the Kentucky baseball and softball programs, optimism abounds. But the optimism for the two teams comes for vastly different reasons.
The UK softball team has its core returning, including preseason All-SEC shortstop Katie Reed, third baseman Abbey Cheek, catcher Jenny Schaper and pitchers Grace Baalman and Autumn Humes. Those players all had major roles in getting the Cats within one win of the Women's College World Series last year.
UK softball head coach Rachel Lawson likes the core group that returns for the 2019 campaign.
"We have an outstanding senior class and our junior class is also very good, very seasoned," Lawson said. "While we have a very big freshman class, I think they add a lot to us. We have two really strong pitchers in that class."
Lawson has put together what figures to be one of the nation's toughest schedules, including a number of challenging early-season, non-conference contests.
"We just figured out that 15 of our first 16 games will be against postseason opponents," Lawson said. "I'm really excited about this schedule. If we were going to (have a difficult schedule), this is the year."
Lawson knows that her team must make some strides to make it to the WCWS for just the second time in school history.
"I feel great about where our offense is right now, I think we have an outstanding offense," Lawson said. "From a pitching standpoint, I think we have really, really good pitching, but the thing that I think we're going to have to do a really good job with is commanding the (strike) zone."
The UK baseball team enters the 2019 with plenty of optimism as well. Head coach Nick Mingione, one of the most positive people on the planet, likes his team, even though it's built almost entirely of newcomers.
"I feel like we're starting over," Mingione said. "We have lost our two starting catchers, our first baseman, our second baseman, our shortstop, our third baseman, our left fielder, our center fielder, our Friday night starter, our Sunday starter and our closer. Other than that, we're good, we've got everybody back."
The Cats had an amazing 13 players drafted in the 2018 Major League Baseball Draft. Replacing the two of the team's weekend starting pitchers, as well as the core of the batting lineup, will be a tough task, but Mingione likes the group he has brought in for the 2019 campaign.
"I tell you what I've loved about our team, we may be inexperienced, but this team has been high trust and low maintenance," Mingione said. "They have been a joy to coach. Yeah, we may not have as much experience, but I love our team. This team has done everything we have asked."
The 2019 Cats are not without talent. Junior Zack Thompson will be the Friday night starting pitcher this season, and big things are expected of the hard-throwing lefty. Thompson is a preseason first team All-American and is projected as a Top 10 pick in the 2019 MLB Draft. On offense, T.J. Collett returns after hitting 10 home runs in his first 21 games last season.
In addition to the optimism about the group of talented newcomers, Mingione and his team will be playing in the new, state-of-the-art Kentucky Proud Park, which is set for its inaugural season in 2019.
"It's absolutely a beautiful ballpark, it's just a special place," Mingione said. "We're still learning the ballpark. It's helped the efficiency. It can save us up to an hour a day, just in travelling. The player spaces are as good as any I've ever been to in college. And the turf has been good. To be able to get on that field whether the temperature is low or it's wet has been huge."
The UK baseball and softball teams will take that optimism to the field very soon. In fact, the softball season opens on Friday in Houston, as the Cats face Illinois and Houston in the Houston Invitational. Baseball opens on the road, Feb. 15-17 at Austin Peay.