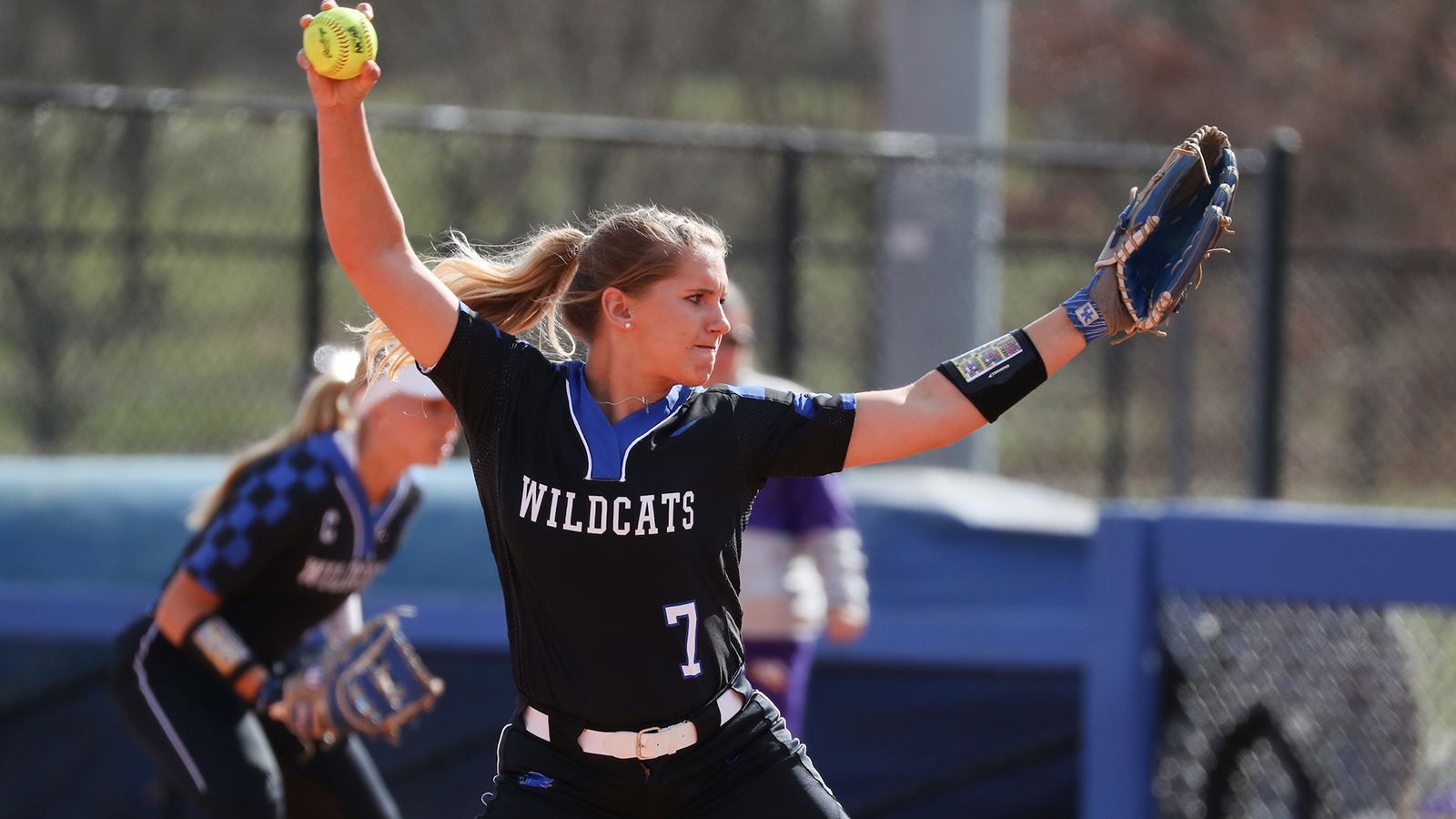 February 5, 2019 - 04:13 PM
Humes Ready for Another Challenging Season in the SEC
This time last year, Autumn Humes still didn't know what to expect regarding her softball future. Humes had left Division II Harding University, in her home state of Arkansas, to transfer to Kentucky for a chance to play in the SEC. While she was confident in her abilities, she still wasn't exactly sure what to expect.
"My first season was like a learning experience because it was so different from where I came," Humes said. "It was a step up from what I was used to, but I was still pretty much dominating at that level, so I knew that it was time for me to go to the next level. When I got to the SEC, strike zones were tighter, hitters were amazing one through nine, but at the same time, I had a defense behind me that's superb and they were able to coach me through everything that was going through my first year here. Last season was just getting my toes wet on what the whole thing was like."
Humes saw action in 25 games last season, including 16 starts in the circle. She was 9-7, with one save and a 3.26 ERA while giving up 98 hits in 103 innings of action.
Now that she has been through a season in the SEC, the junior is more prepared for the challenges before her.
"I think a lot of it was mental aspects," Humes said. "I remember my first game pitching in the SEC, we were playing Florida and my vision was tunneled to the catcher, and I saw the Florida Gators emblem in the back, and I was like 'wow, OK, we're really doing this.' Mentally, it was like I had to check in and be able to mentally dominate the game. I know I'm physically good enough to play at this level, but it was more of just knowing and maturing mentally on the field."
Humes is the first transfer that head coach Rachel Lawson has taken during her 11 seasons at UK. That's something the right-hander is proud to have on her resume.
"I take pride in it just because, man, she must have seen something to finally start the transfer process with me," Humes said. "I'm thankful she took a chance on me just because I kind of left my old school blindly not knowing where I was going to go, so her taking a chance on me meant a lot."
Lawson likes what Humes brings to the Cats.
"Autumn, she's a tad bit crazy, she's just crazy enough to be a really good pitcher," Lawson said with a smile. "She's really down to earth and such a good teammate. She has great moving stuff. She can move the ball down, up, she can change speeds, so she really gives a good mix."
Humes has big expectations for the 2019 Cats.
"My expectations are to make it to the World Series with this team," she said. "We have a lot of great chemistry and I think that as long as we keep the end goal in the back of our mind the whole season, I think we're going to have the skill and opportunity to go to the World Series."
If the Cats are to make that run to the Women's College World Series, Humes will be counted upon heavily in the circle. And after one season in the SEC, she's prepared for that challenge.