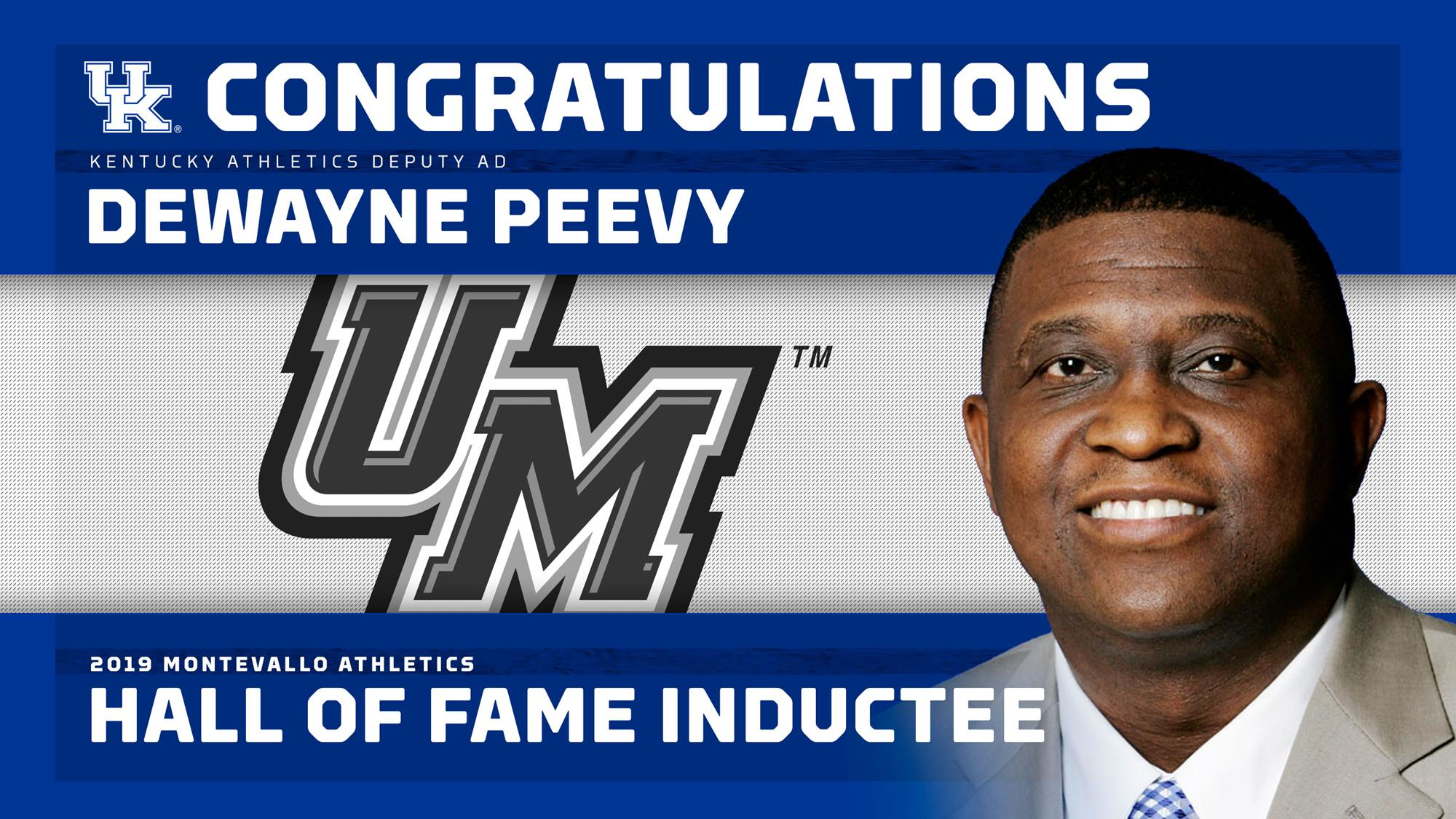 LEXINGTON, Ky. – University of Kentucky Deputy Athletics Director DeWayne Peevy will be honored by his alma mater this weekend when the University of Montevallo Athletics Department inducts him into its Hall of Fame this Saturday.
 
"I'm extremely honored to be inducted into the University of Montevallo Athletics Hall of Fame," Peevy said. "As the chair of the UK Athletics Hall of Fame committee, I've made that call before and to be on the other end this time was very humbling. Montevallo has played an important role in my life and career. To be honored along with others that I worked with and admired is exciting for me and my family."
 
Peevy, a baseball student-athlete and former sports information director at Montevallo, is being recognized for meritorious service to the school. He and six other honorees will be inducted during a ceremony Saturday in Montevallo, Alabama.
 
Peevy, who is in his 11th year at UK and sixth as deputy AD, plays a prominent role in the day-to-day administration of Kentucky's 22-sport intercollegiate athletics program, assisting with strategic planning, key fundraising and public relations initiatives. Peevy also oversees the men's basketball program, the UK Athletics senior staff, and is the liaison to the Southeastern Conference and SEC Network offices.
 
Peevy came to Kentucky after spending eight years at the SEC. He was responsible for the day-to-day publicity of SEC men's basketball, serving as the media director of the SEC Men's Basketball Tournament from 2004-08.
 
Prior to his time at the SEC, Peevy oversaw and handled all media and promotional operations for all nine varsity sports at the University of Montevallo from 1997-2000. Peevy also served as the assistant information director at the Gulf South Conference from September 1996 to October 1997.
 
Peevy played baseball at Montevallo under Hall of Fame Coach Bob Riesener and received his bachelor of business administration degree in accounting in 1996.
 
A native of Birmingham, Alabama, Peevy and his wife, Allison, have two children: Kaitlyn, 18, and Braden, 11.