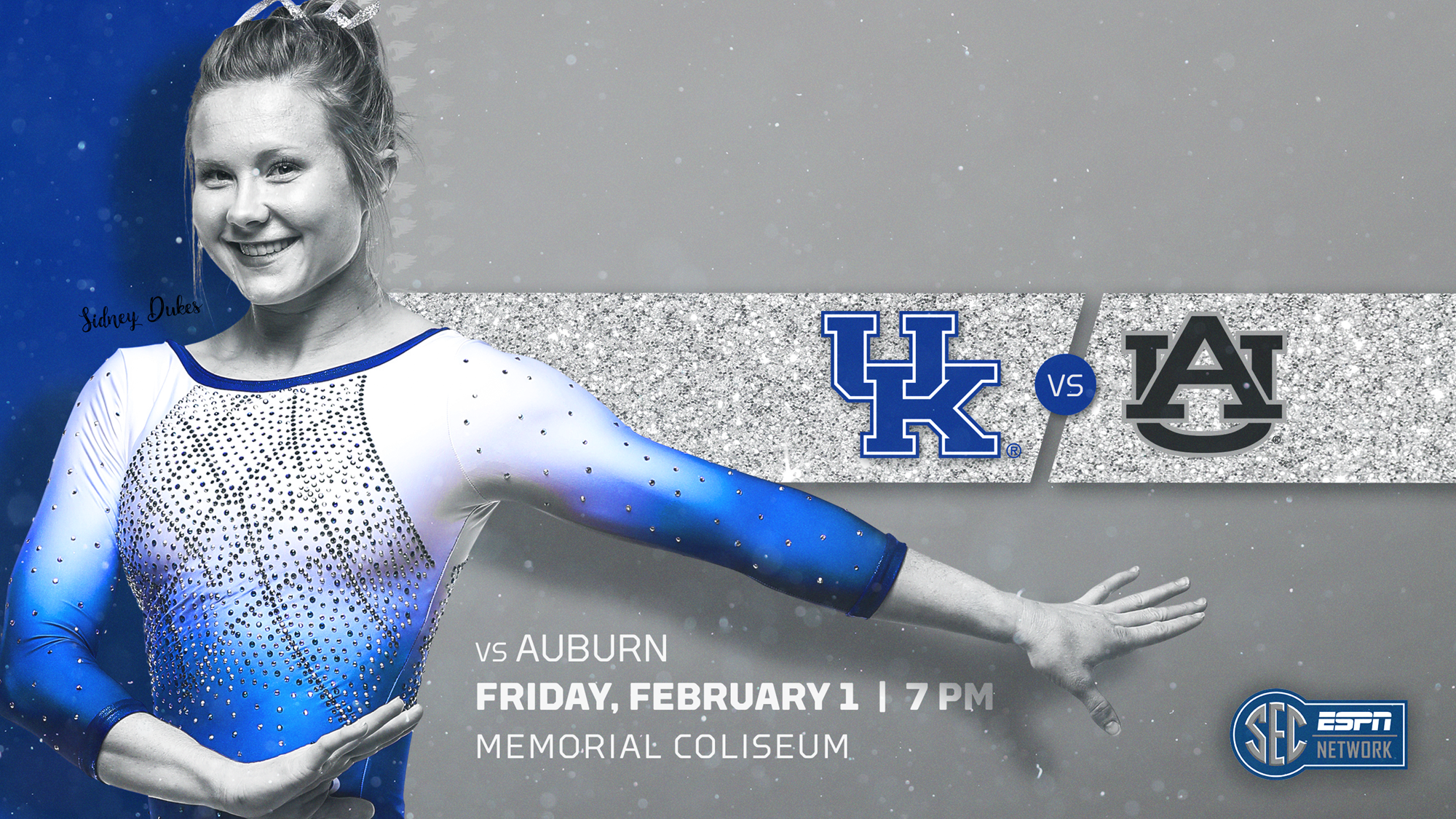 January 31, 2019 - 07:50 PM
Gymnastics to Make Memorial Coliseum Debut Versus No. 11 Auburn
LEXINGTON, Ky. – No. 17 Kentucky (3-3, 1-1 Southeastern Conference) is set to host No. 11 Auburn (4-0, 3-0 SEC) on Friday at 7 p.m. ET. The contest marks the Wildcats' debut at Memorial Coliseum after opening their 2019 home slate at Rupp Arena two weeks prior. Friday's matchup will be broadcast live on SEC Network+ and replayed on ESPNU next Sunday.
 
"This will be a challenging meet, as we welcome an Auburn team that is putting up big numbers," said UK head coach Tim Garrison. "We have proven that we are also capable of putting up big numbers, and I'm looking forward to another strong showing. This meet should be exciting and could come down to the last competitor."
 
Kentucky managed a season-best 196.650 all-around total last Friday at No. 3 Florida behind career- and season-high performances from a multitude of UK competitors. Sophomore Mackenzie Harman made her collegiate debut on beam (9.775), while Aubree Rosa set a new career-high on floor (9.875) and Katie Stuart tied a career-high on vault (9.900).
 
Stuart also set new season-highs on bars (9.900) and beam (9.825). Fellow senior Sidney Dukes tied a season-high on floor (9.900), as did Alex Hyland on beam (9.875). Hyland set a new season-high on bars (9.875), as well. Freshman Cally Nixon established a new season-high on bars (9.900), while junior Alaina Kwan tied a season-high on both vault (9.775) and bars (9.775).
 
Mollie Korth joined Stuart (bars) as the only Cats to claim an event win versus the Gators, thanks to a season-high 9.925 result on floor. Korth also set a new season-high on bars (9.850) and as an all-around competitor (39.350).
 
Auburn enters Friday on the heels of a season-best 196.775 aggregate versus No. 6 Georgia. Kentucky defeated the Tigers 196.950-196.525 on the road last season.
 
For the latest on the Kentucky gymnastics team, follow @UKGymnastics on Twitter, Facebook, and Instagram, as well as on the web at UKAthletics.com.