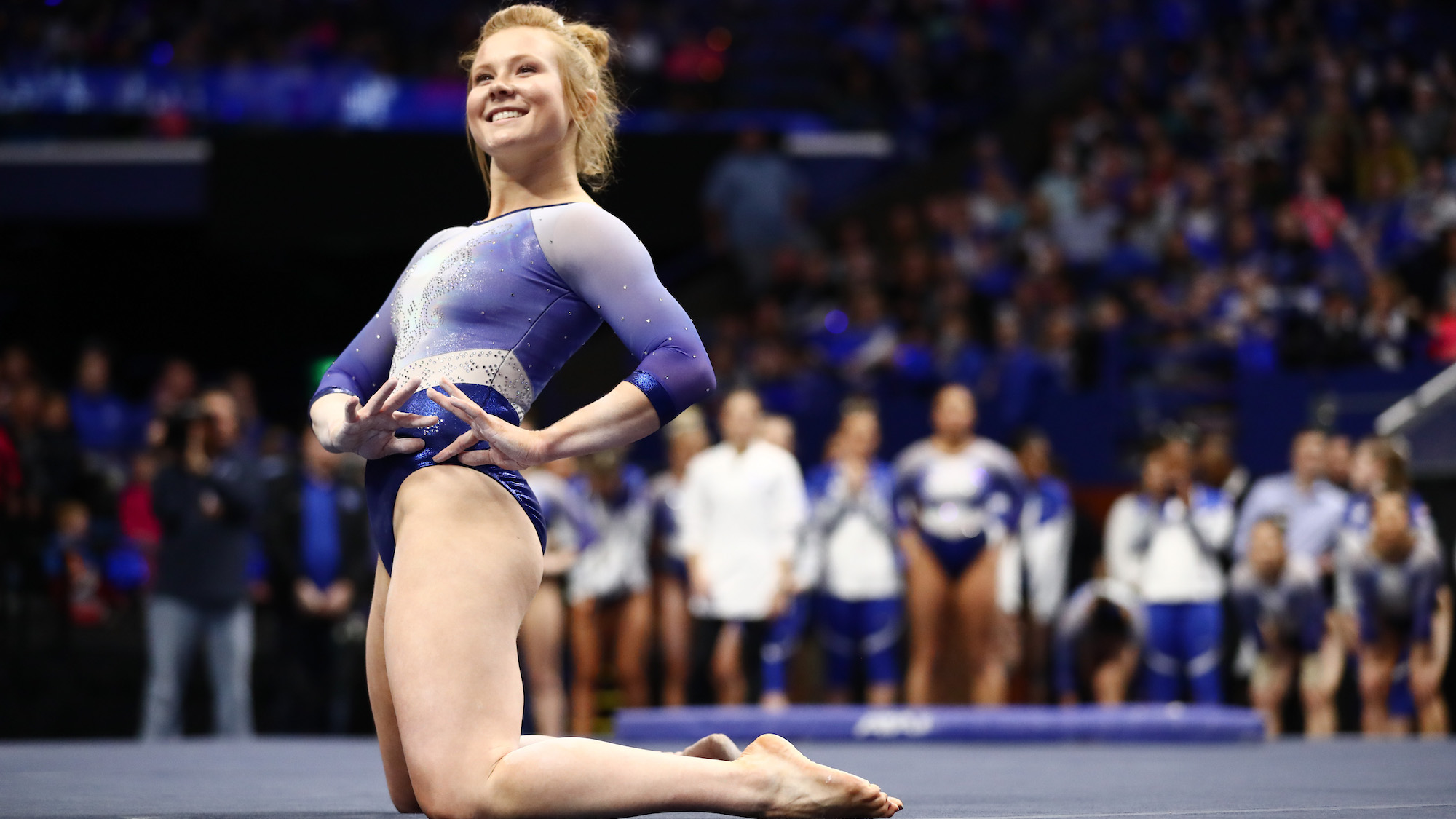 January 24, 2019 - 01:09 PM
Gymnastics Takes on No. 3 Florida in First Conference Road Meet
GAINESVILLE, Fla. – No. 17 Kentucky is set to compete in its first Southeastern Conference road meet of 2019 versus its most highly-ranked opponent of the season on Friday at No. 3 Florida. The Wildcats (3-2) will take on the Gators (2-0) at 6 p.m. ET, live on the SEC Network.
 
"Opening our SEC road slate at Florida will certainly be a challenge," said UK head coach Tim Garrison. "They are a very talented – and judging from their first two meets, a very confident – team."
 
Kentucky enters Friday with a 1-0 record in conference play after a 195.275-193.875 win over Arkansas last Friday. Junior Mollie Korth led the way with a combined four solo and shared event victories, bringing the two-time All-American's career total to 46 over the past three seasons.
 
Last week's triumph over Arkansas produced Kentucky's best vault score of season (49.175) and tied for the season's best mark on bars (48.950). The Cats' 49.375 floor rotation was the highlight of the evening, good for the 10th-highest total in school history.
 
Despite the prolific output on three events, Kentucky still has room to evolve as the fledgling season progresses. Last Friday's beam score of 47.775 was the program's lowest in four years.
 
"We look to continue our improvement as we shift some athletes in lineups, searching for our best team," Garrison said. "The focus in practice this week has been outstanding, and I'm looking forward to seeing that pay off in improved execution on meet day."
 
For the latest on the Kentucky gymnastics team, follow @UKGymnastics on Twitter, Facebook, and Instagram, as well as on the web at UKAthletics.com.