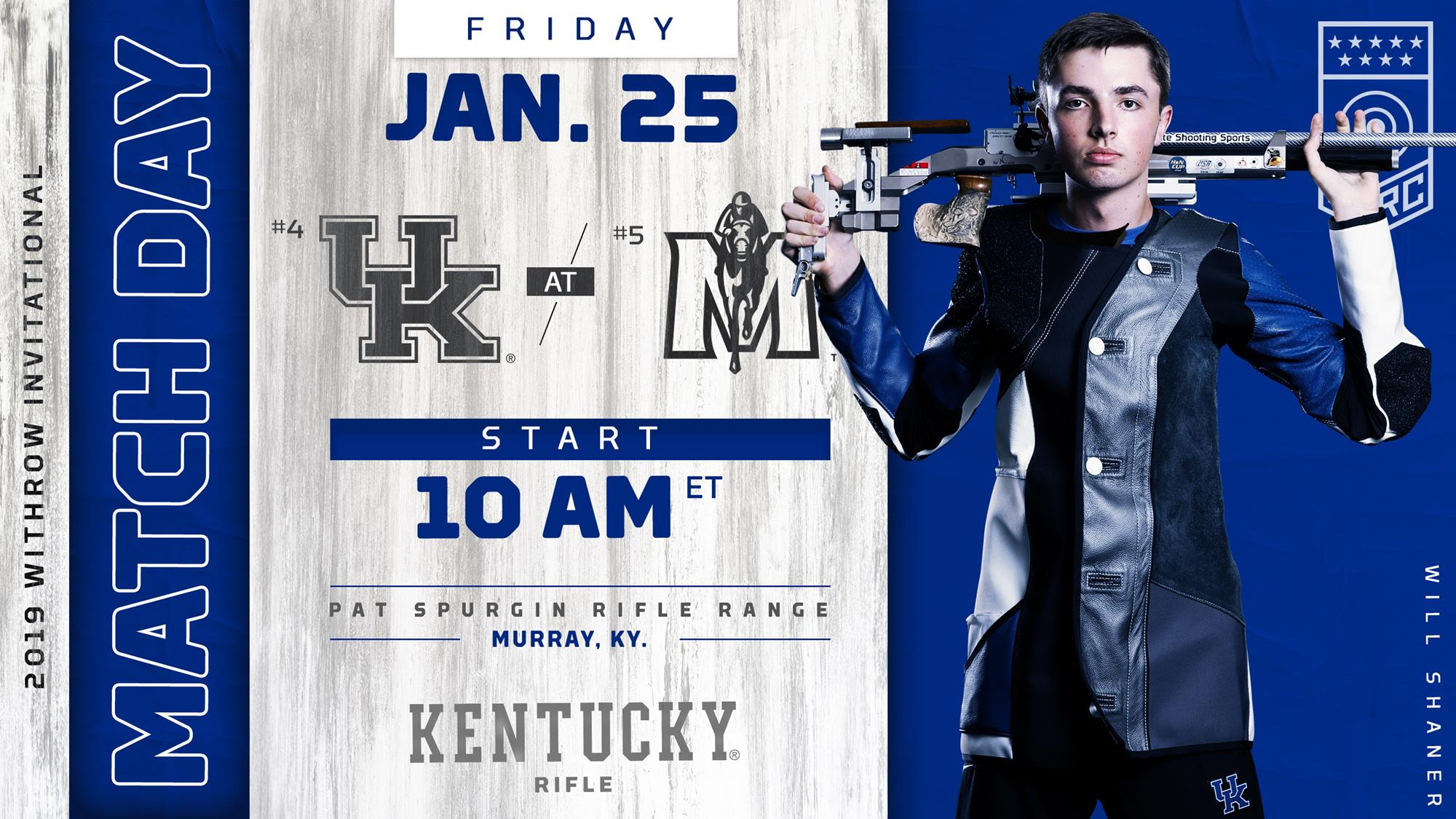 LEXINGTON, Ky. – The Kentucky rifle team will compete at Murray State's Withrow Invitational on Friday and then at Ohio State on Sunday for its first two road trips of 2019.
 
The Withrow Invitational will feature host Murray State, North Georgia, UT Martin, Memphis, Jacksonville State and UAB shooting between Friday-Sunday.
 
The Wildcats will begin competition on Friday starting at 10 a.m. ET (9 a.m. CT – local).
 
"We're excited to put ourselves to another test," Kentucky head coach Harry Mullins said. "Coming off a good restart to the season last weekend, we're looking to keep the momentum going. We want to take what we did last weekend at home and test it on the road."
 
Kentucky started the spring portion of the season with its second best score of the season to defeat Akron last Saturday.
 
Kentucky is ranked No. 4 in the latest edition of the College Rifle Coaches Association Top-20.
 
Kentucky won the Withrow Invitational with a 4696 last year, while the hosts followed with a 4685. Jacksonville State was third in the annual event, while Memphis was fourth and UT Martin was fifth. North Georgia came in sixth, while UAB rounded out the field in seventh.
 
UK will have three more matches this spring before the start of postseason with the NCAA Qualifier Feb. 16-17. The Great American Rifle Conference Championships will be Feb 22-24, and the NCAA Championships will be March 8-10.
 
The Wildcats have emerged victorious from each of their eight matches this season, including the three-team Kentucky Long Rifle Match, which included Murray State, on Oct. 13.
 
UK's season-high 4718 at the aforementioned KLRM on Oct. 13 was the second best score a team has turned in in the nation this season.