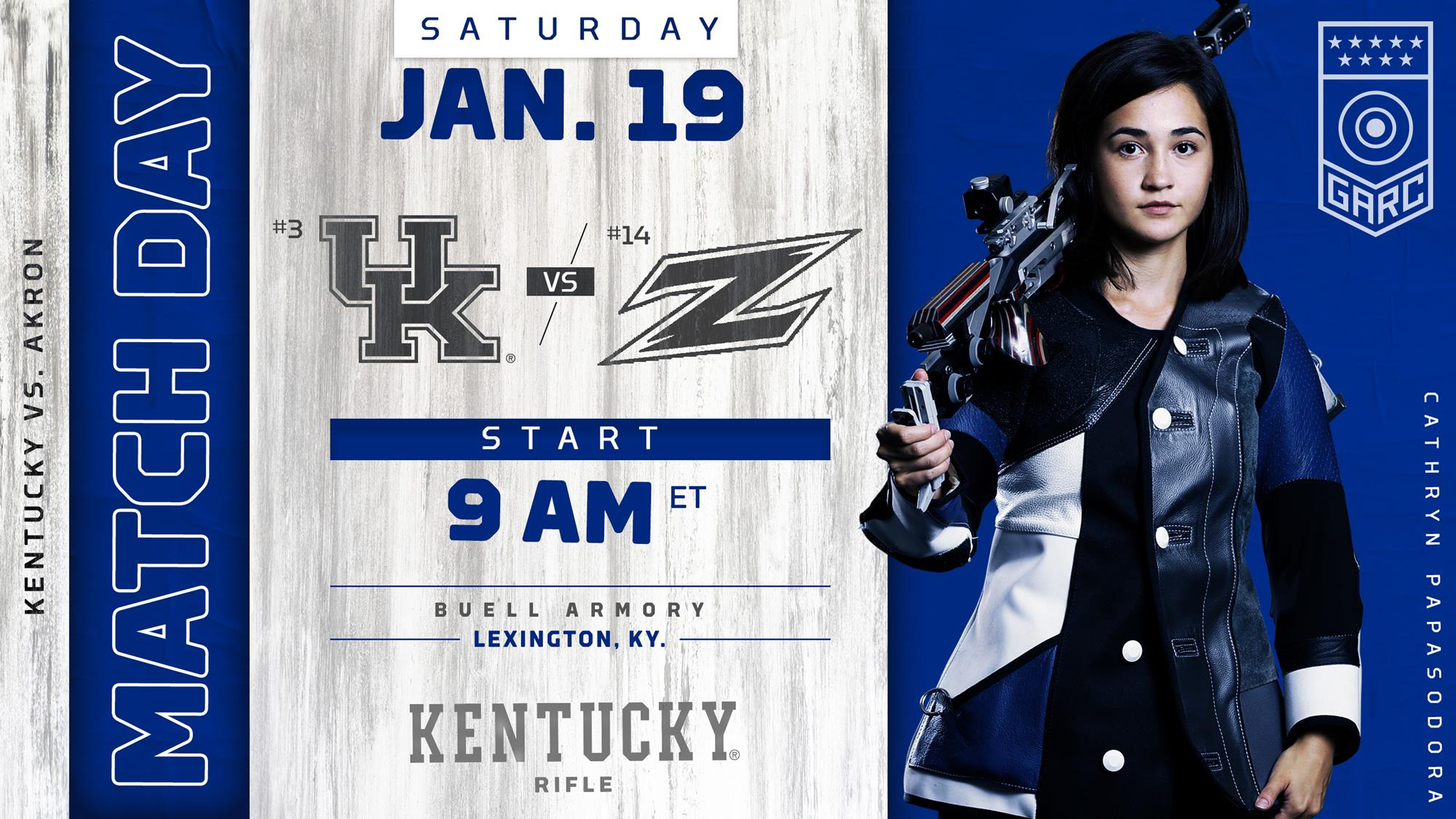 LEXINGTON, Ky. – The Kentucky rifle team will begin the spring portion of the season on Saturday against Akron.
The match will take place inside the UK rifle range at Buell Armory and Barker Hall starting at 9 a.m. ET. Fans can follow all UK home matches via this megalink.       
 
Kentucky is ranked No. 3 and Akron is ranked No. 14 in the early-January edition of the College Rifle Coaches Association Top-20.
 
UK will have four matches this spring before the start of postseason with the NCAA Qualifier Feb. 16-17. The Great American Rifle Conference Championships will be Feb 22-24, and the NCAA Championships will be March 8-10.
 
The Wildcats emerged victorious from each of their seven matches last fall, including the three-team Kentucky Long Rifle Match on Oct. 13.
 
UK's season-high 4718 on Oct. 13 was the second best score a team has turned in in the nation this season.
                                                                                                                                                                                                                                                                                
 —
For the latest on the Kentucky rifle team, follow @UKrifle on Twitter, Instagram and Facebook, as well as on the web at UKathletics.com.