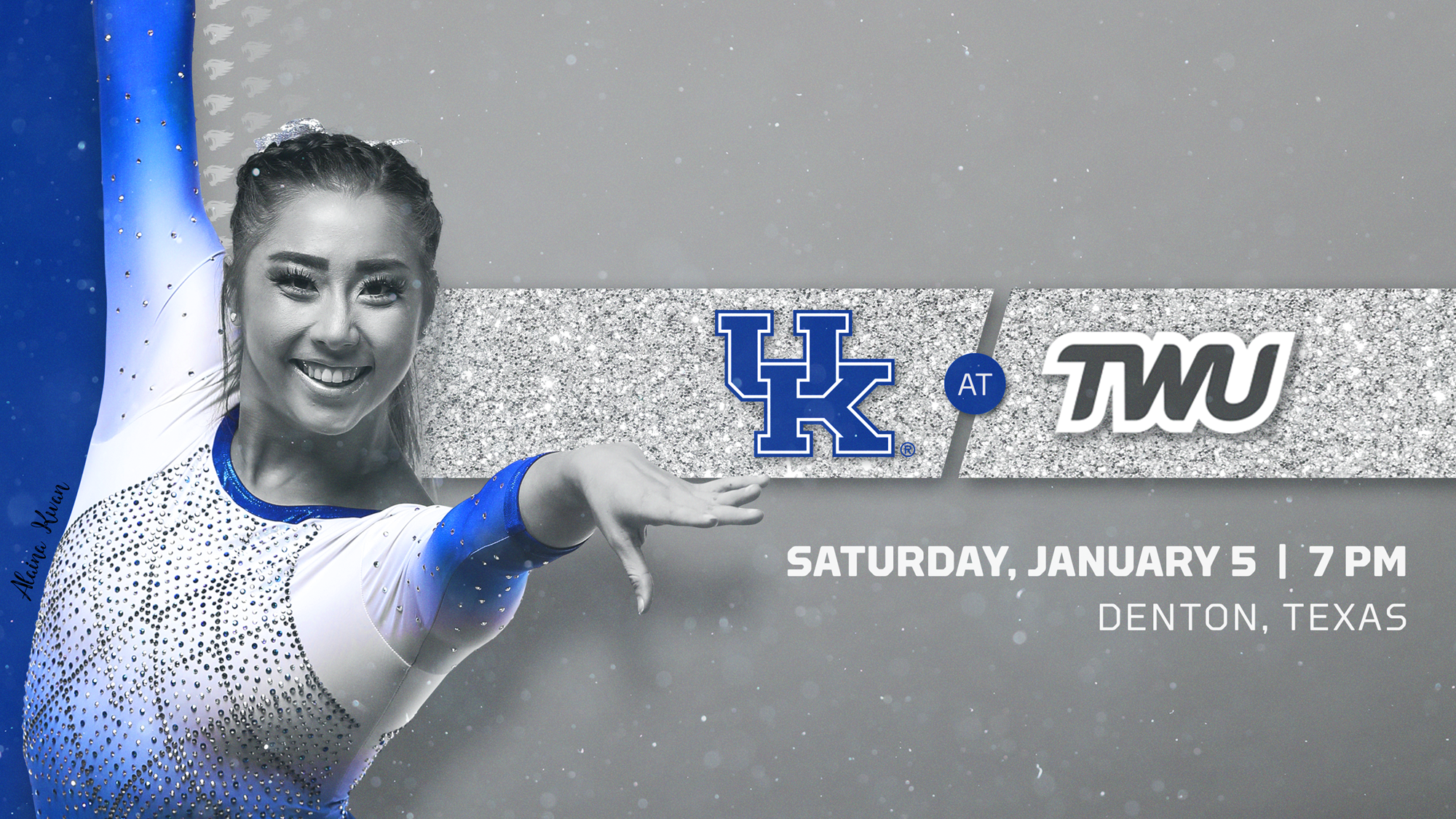 January 4, 2019 - 10:55 AM
Kentucky Gymnastics Opens 2019 at Texas Women's
LEXINGTON, Ky. – The 2019 season for Kentucky Gymnastics will begin on Saturday night at 7 p.m. ET in Denton, Texas as the Wildcats will compete against Texas Women's in the opening meet of the year.
 
"We have such a long preseason and there's a lot that goes in to it," said head coach Tim Garrison, who will be entering his eighth season in charge of the Wildcats. "We had to get to a level of preparedness in time to compete, and we've reached that level. Competition is the payoff. The exciting part is watching the team compete, excel, and do the things they've prepared to perform."
 
UK will be competing in Texas, as Wildcat senior and Tyler, Texas native Sidney Dukes gets to compete in front of her hometown crowd to open the 2019 season. Saturday marks the second time in the past three seasons that Kentucky will be opening competition season on the road.
 
Texas Women's will be providing a live stream of the event through Stretch Internet – and coverage will begin at 6:45 p.m. ET. Live stats will also be available through StatBroadcast and the Texas Women's website.
 
The Wildcats have many reasons to be optimistic for 2019 after a 2018 season that took the program to unpresented heights. Kentucky advanced to the NCAA Championships for the first time in program history after advancing out of the Minneapolis Regional. UK also competed in the night session of the Southeastern Conference championship for the first time after a fourth-place finish in league competition.
 
"We've got most of our team intact." Garrison said. "We only lost three competitive routines from nationals. Last year was last year, and it was an incredible season. We didn't lose much, but it's a completely different group. The level of preparedness they're at right now is really solid. We'll see how it evolves throughout the season. I'm excited to watch this team's growth throughout the year."
 
In addition to bringing back every routine from 2018 except three, there will be four freshman added into the fold for 2019. The highly-decorated recruiting class of Josie Angeny, Anna Haigis, Cally Nixon and Arianna Patterson will all make their collegiate debut's on Saturday night for the Wildcats.
 
"Our depth brings us to a different level of competitiveness." Garrison said. "We talked about it a lot. This season is a clean slate. Last year was amazing and incredible on so many levels. But you need to make your mark this year. Freshmen try to add influence to the program, while returning players are capitalizing on new opportunities. But, when you step out on the stage and the lights are on, it's different. I'm looking forward to just getting started. It's time to get out there and put it all on the competition floor."
 
Fans can follow the meet live on Twitter @UKGymnastics, or get complete post-meet reaction on UKathletics.com following the conclusion of the event.
 
For the latest on UK Gymnastics, follow the Wildcats on Twitter and Instagram at @UKGymnastics.