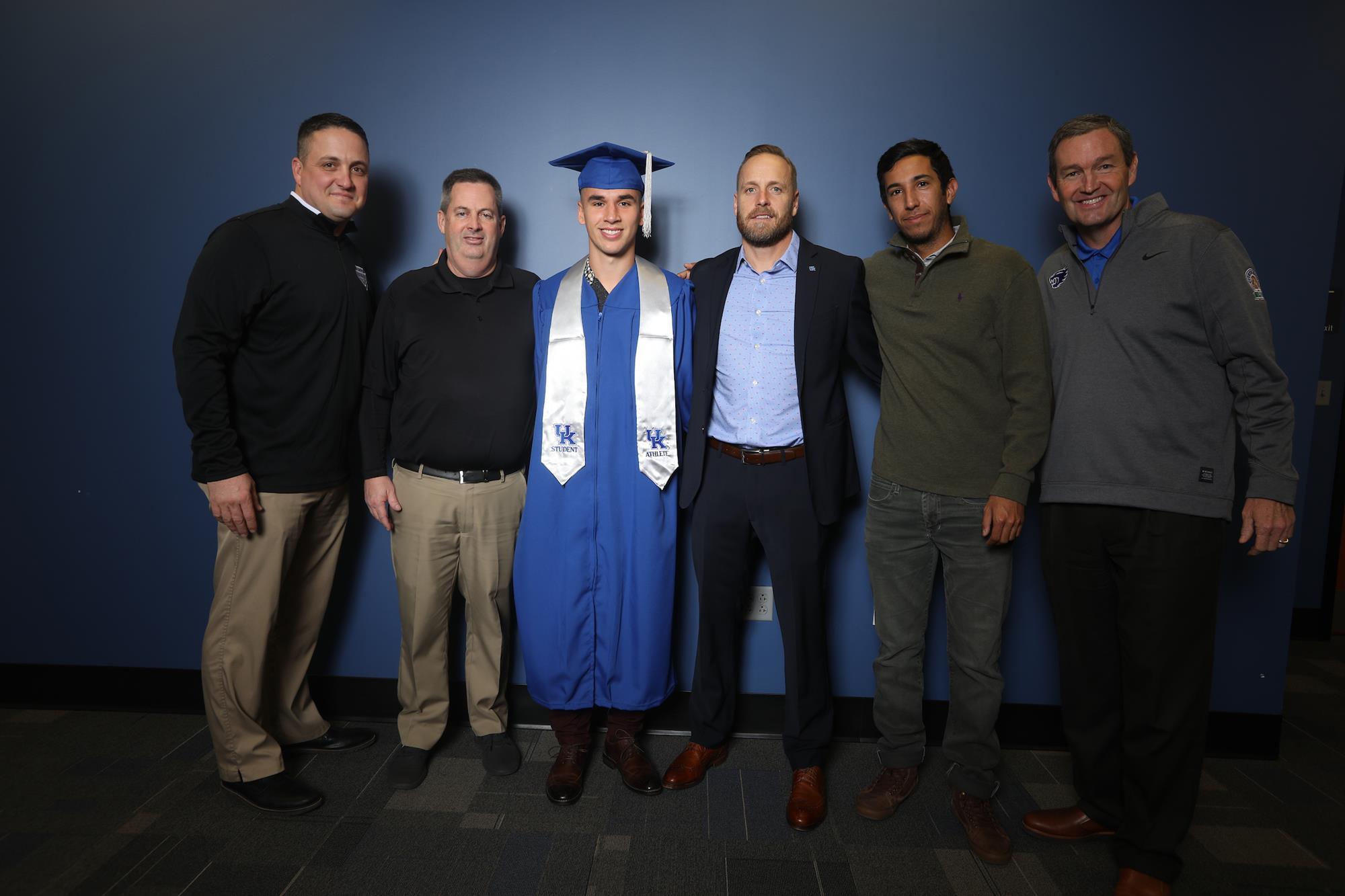 December 14, 2018 - 06:14 PM
Hummel, McKelvey UK Soccer's Two Dec. 2018 Graduates
LEXINGTON, Ky. – Kentucky soccer's Tanner Hummel and Andrew McKelvey were two of the 28 current and former Wildcats from 11 UK teams that graduated on Friday.
They were both on UK's 2015 Conference USA Championship team.
Hummel was one of the most successful Wildcats in program history. He was on two C-USA regular season title teams, and captained Kentucky each of the past two years. 
In 2018, Kentucky won the Conference USA double, set the school record for wins, reached the NCAA Tournament Elite Eight, went 5-1 against top-25 opponents and welcomed multiple 3,000-plus crowds to The Bell to name but a few accomplishments.
Hummel, a four-year starter, made 74 appearances and 72 starts over his career – seventh most in program history. He played right back on the team that set the program record for shutouts (14) this year, and was also on two school-record goals against average defenses.
McKelvey exhausted his eligibility after the 2017 season having played on three NCAA Tournament teams. He started 35 of the 69 career games he played in, scoring eight goals and assisting three times.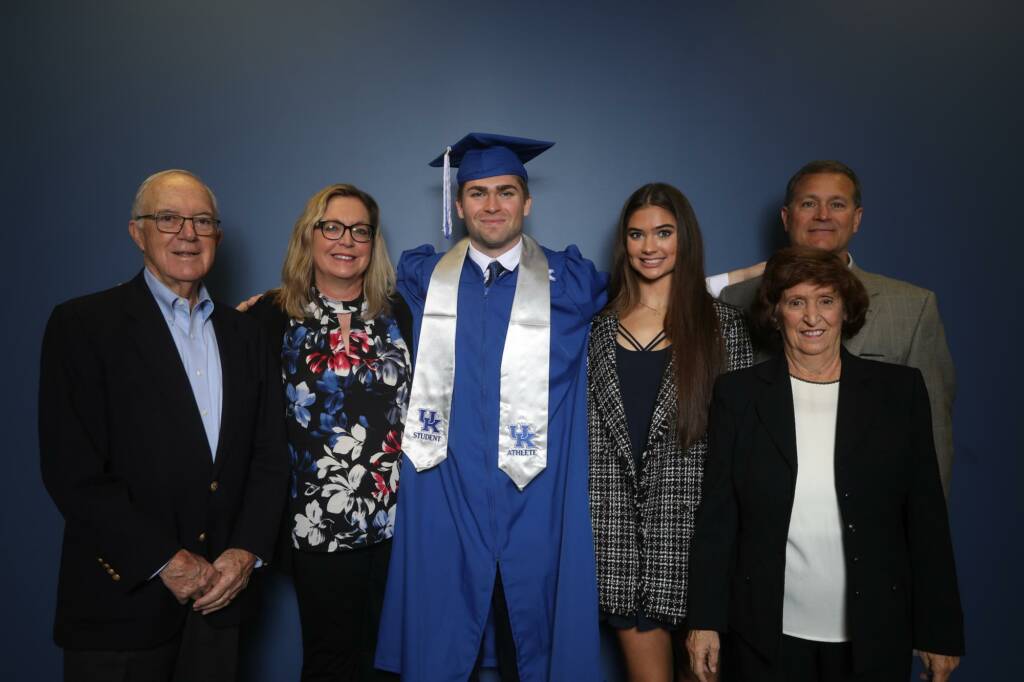 McKelvey family
The 28 Wildcats participated in the University of Kentucky's Commencement ceremonies at Rupp Arena. Adding the 61 Wildcats who graduated in May, UK Athletics had 89 Wildcats earn degrees during the 2018 calendar year alone.
These December graduates continue a tradition of academic success for UK student-athletes. Guided by UK Athletics' Student-Athlete Experience Division, Wildcat student-athletes have achieved a cumulative grade-point average of better than 3.0 in 12 consecutive semesters. In November, UK student-athletes broke school records in the NCAA's Graduation Success Rate and Federal Graduation Rate.