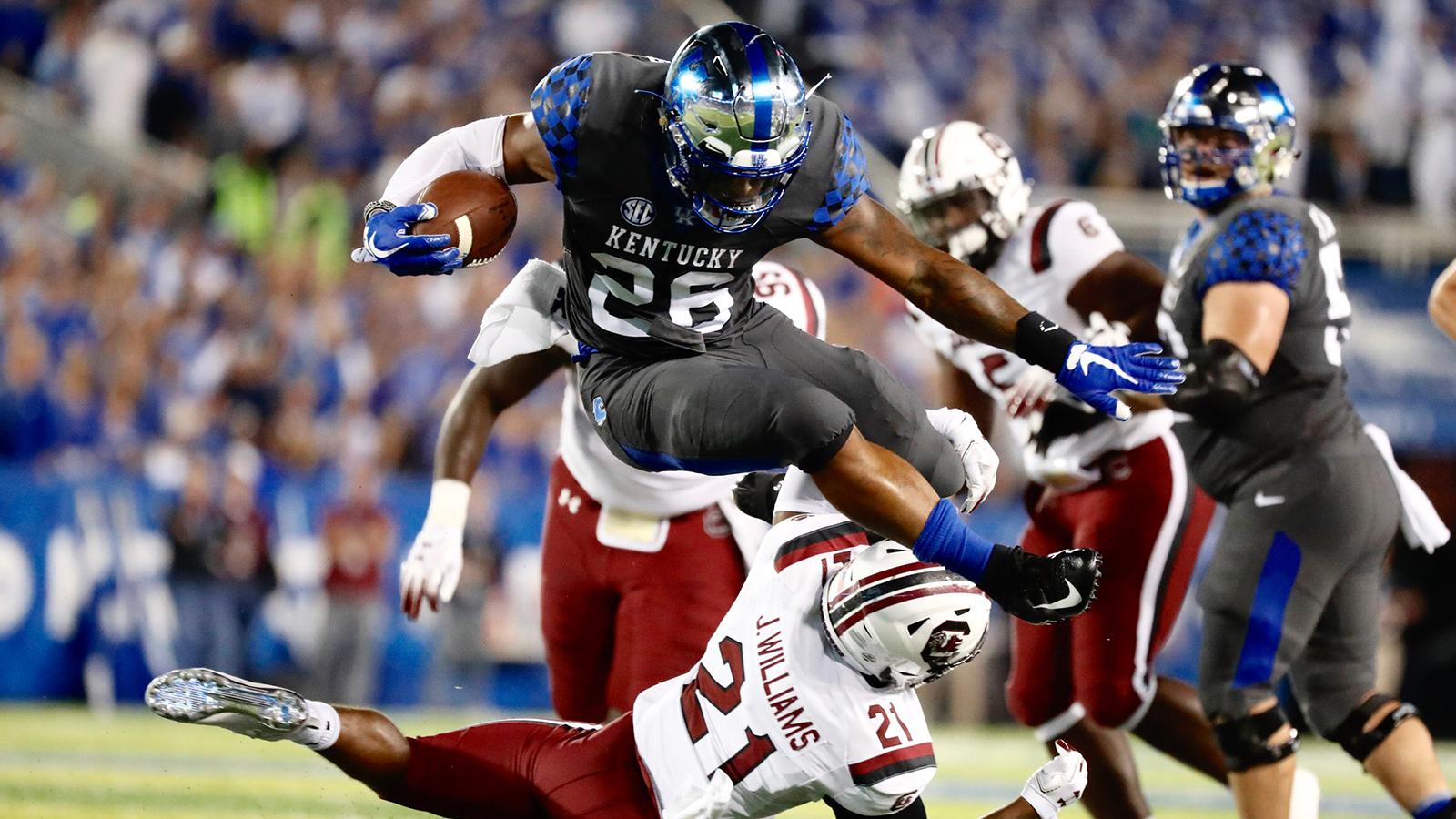 Benny Snell Jr. is headed to the next level.
 
In a video he tweeted Friday afternoon, Snell announced he will forgo his senior season and enter the NFL Draft.
 
"To the BBN, you've become a part of my family and took a kid in from Ohio and made Kentucky feel like home," Snell said. "But there comes a time you have to leave home to build a life of your own. That's what I'm about to do."
Remember me 4 what I am…#SnellYeah pic.twitter.com/716p4aN0jX

— Mr SNELL YA LATER???? (@benny_snell) December 14, 2018
Snell built quite a legacy for himself during his three years at Kentucky, with three straight 1,000-yard seasons. In the process, he's led the Wildcats to three straight bowl berths and a No. 14 ranking in his final year. This season, he rushed for 1,305 yards and 14 touchdowns – both totals second in the Southeastern Conference – and has earned All-America honors in the process.
 
He's also made an all-out assault on the UK record book, already setting school records for total touchdowns, points in a season and touchdowns in a season. Snell is also just 107 yards away from becoming UK's all-time leading rusher. He will have the chance to pursue that record because he also announced Friday he will play in the VRBO Citrus Bowl.
 
"Am I playing? Snell yeah," Snell said. "I have unfinished business. Whatever I start, I make sure I finish. I got one more chance to wear that uniform. Bet I make it count."
 
That last chance will come on New Year's Day when the Cats take on No. 12 Penn State.