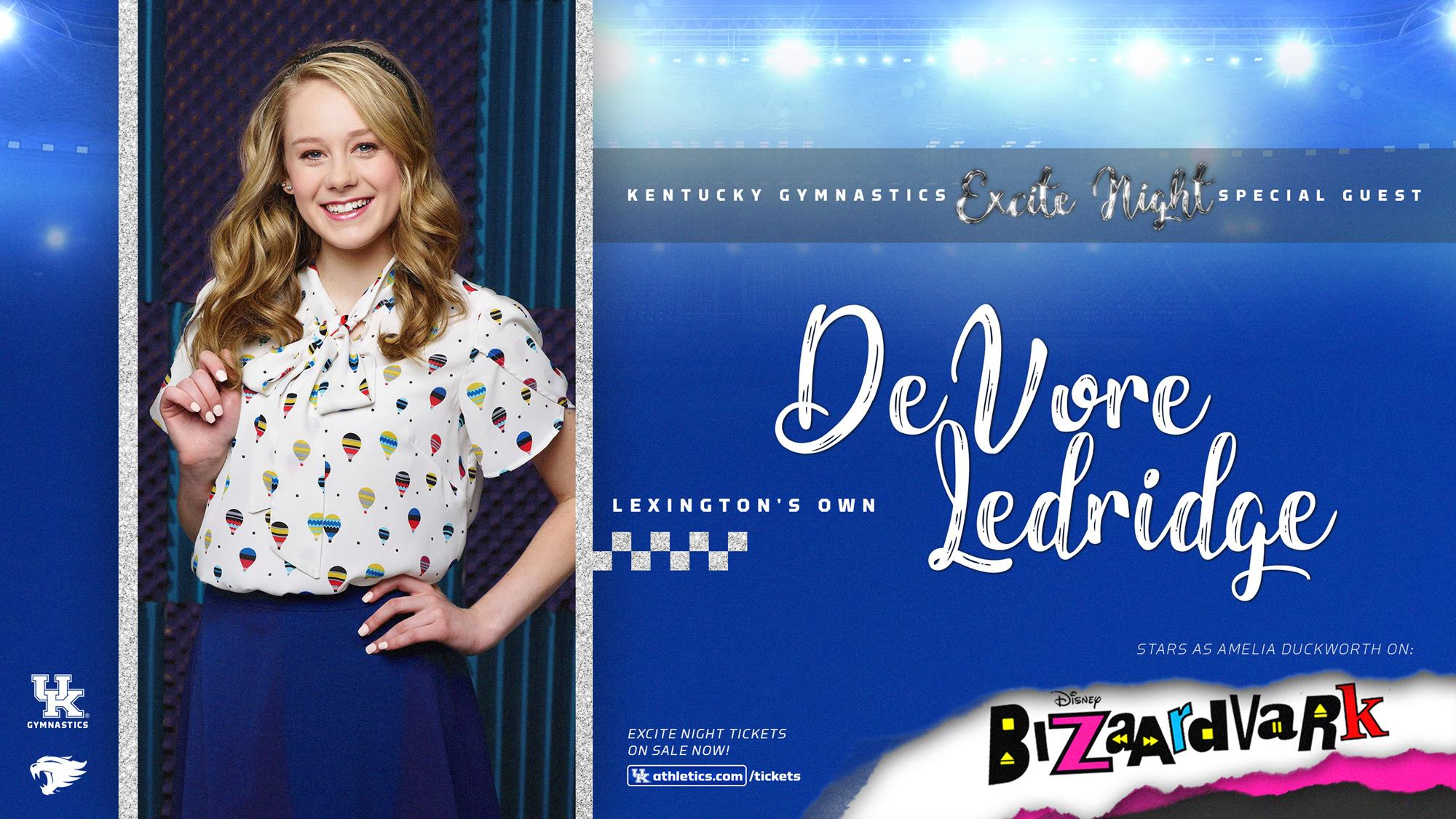 November 29, 2018 - 03:17 PM
Disney Star DeVore Ledridge to Highlight Excite Night at Rupp Arena
LEXINGTON, Ky. – Not only will fans be able to enjoy Excite Night on Jan. 18 inside Rupp Arena again this season, they will also be able to see Disney star DeVore Ledridge.
 
A native of Lexington, Ledridge appears as "Amelia Duckworth" in the hit Disney show "Bizaardvark," which tells the story of two girls blogging online with their quirky online comedy channel "Bizaardvark" along with friends and fellow online stars as they embark on comedic adventures. Popular on social media, Ledridge has accumulated over 1.7 million followers across her platforms.
Fans will have a chance to meet Ledridge in a meet and greet at Rupp Arena. Follow Kentucky Gymnastics on Twitter, Facebook and Instagram to learn more.
 
Excite Night has featured stars in the past, like Disney's Lizzie Greene and Laura Marano and Grammy award winning artist Kirstin Maladonado.
 
Excite Night, which is now slated for 6 p.m. ET, will also include post-meet autographs and light-up shakers while supplies last.
 
UK's annual Blue-White Meet is coming up on December 9th at 3 p.m. inside Memorial Coliseum. Doors will open to the public at 1:30 p.m. and admission is free.