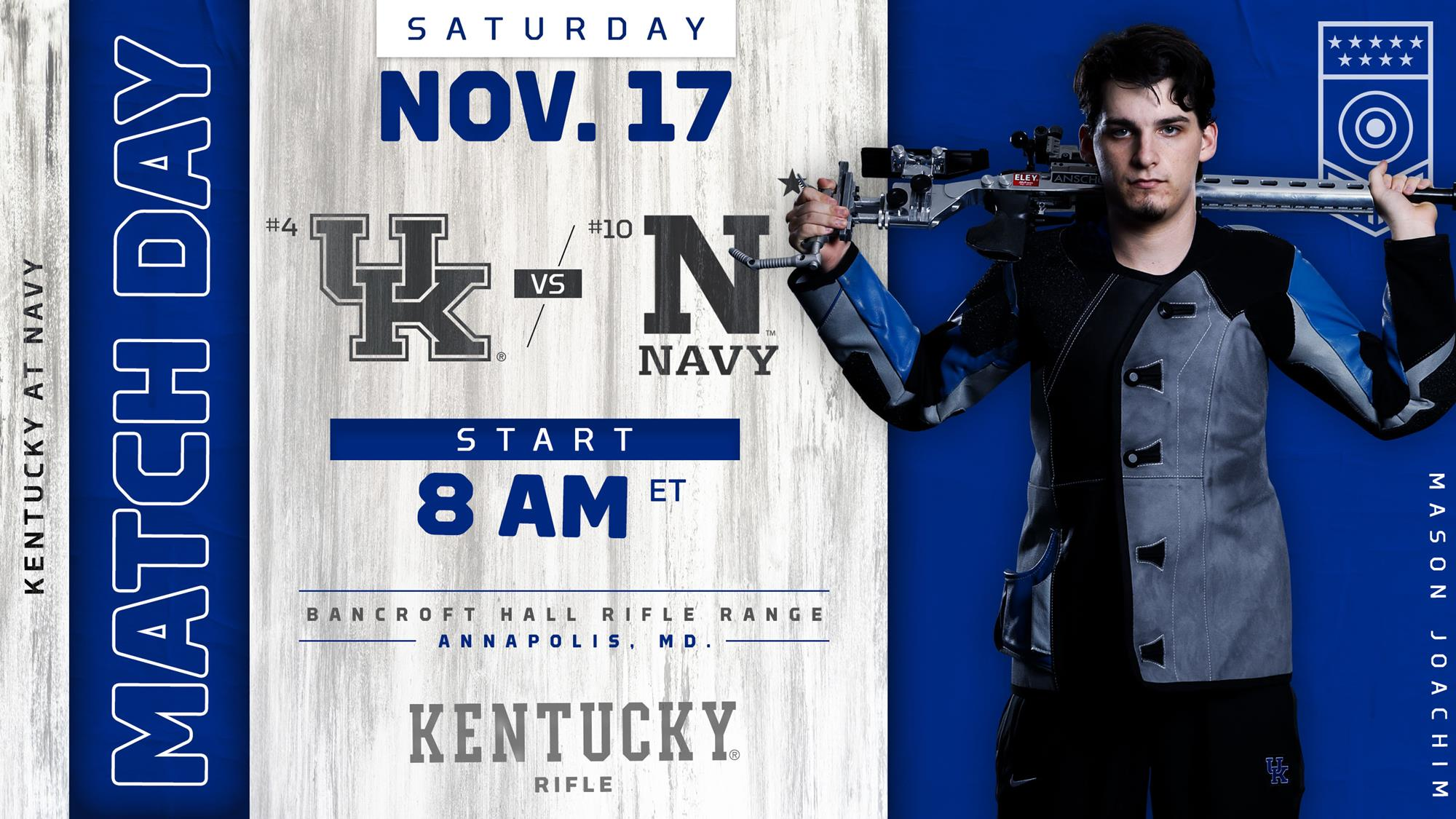 ANNAPOLIS, Md. – The Kentucky rifle team will conclude the fall 2018 portion of the 2018-19 season on Saturday at No. 10 Navy on Saturday starting at 8 a.m. ET in the Bancroft Hall Rifle Range on the U.S. Naval Academy campus.
UK is ranked No. 4 in this week's Collegiate Rifle Coaches Association rankings.
 
The Wildcats have emerged victorious from each of their six matches this year, including the three-team Kentucky Long Rifle Match on Oct. 13.
 
UK's season-high 4718 on Oct. 13 was the best score a team has turned in in the nation this season. UK's best road match score was a 4694 at Ole Miss on Oct. 27.
Navy (7-2, 3-0 Great American Rifle Conference) has shot a season high of 4676 this season.
UK's season average is 4695.2, compared with Navy's 4666.6.
 
Kentucky defeated the Midshipmen in a head-to-head matchup in Lexington last year 4711-4640. 
After Saturday, UK will break until the spring semester not returning to competition until Jan 19.
 
 —
For the latest on the Kentucky rifle team, follow @UKrifle on Twitter, Instagram and Facebook, as well as on the web at UKathletics.com.