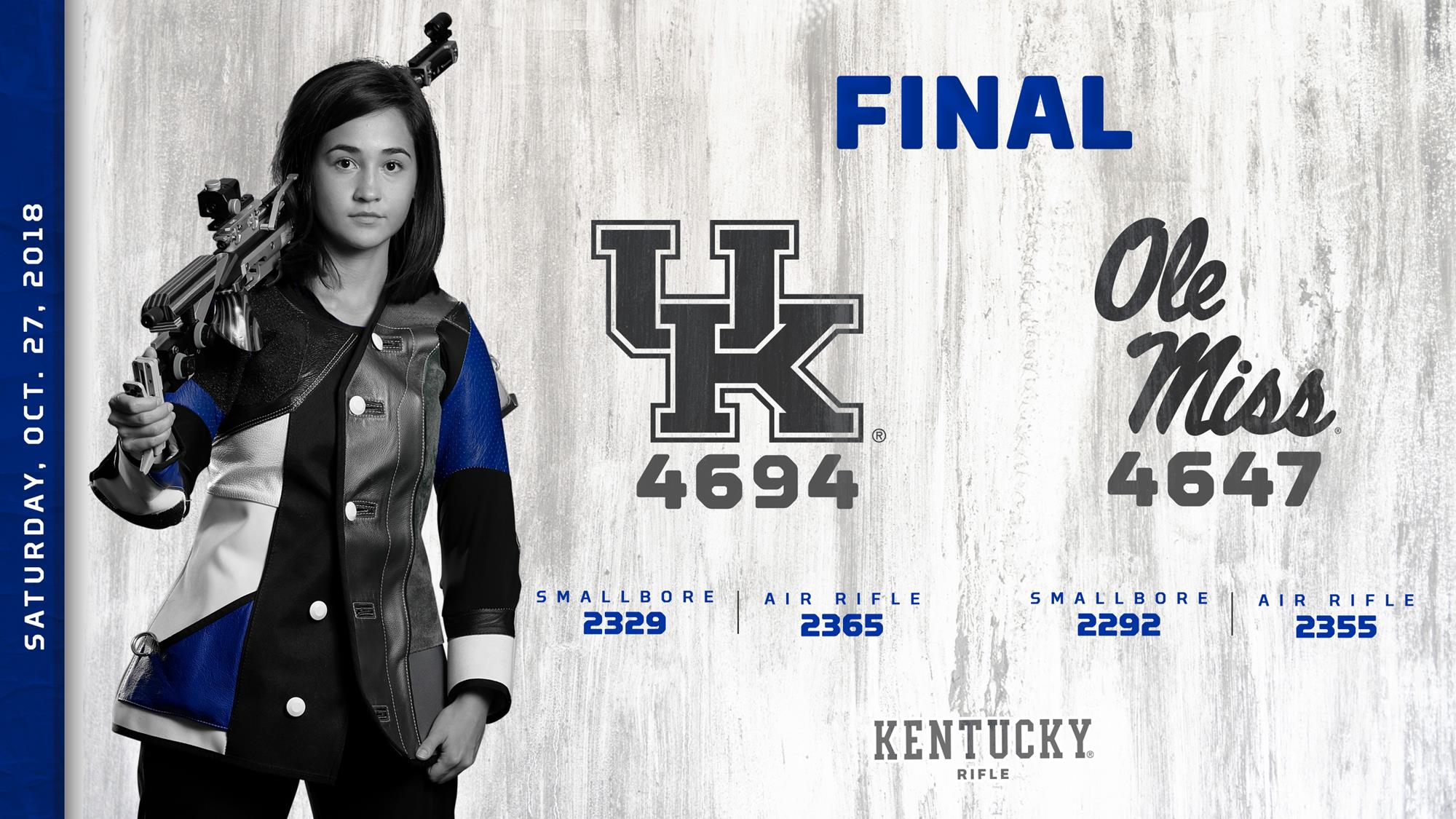 OXFORD, Miss. – The Kentucky Rifle team defeated No. 12 Ole Miss 4694-4647 on Saturday to start a two-match road weekend.
Kentucky shot 2329 in smallbore and 2365 in air rifle. UK's overall score on Saturday was the median of the three team performances it has turned in so far this year.
The Wildcats shot 4718 in the home opener two weeks ago, and 4686 in its only other road match, at Nebraska on Oct. 6.
The Wildcats will make the 80-minute drive northwest to take on Memphis on Sunday, with the match scheduled to begin at 10 a.m. ET/9 a.m. CT (local).
 
Will Shaner had the top aggregate score of the match (1180 – tying his season best) by virtue of also finishing as the top scorer in smallbore (584 – season best) and air rifle (596). Hailee Sigmon tied Shaner for the top smallbore score.
 
Smallbore report
The Wildcats finished smallbore with a 2329-2292 lead.
 
Shaner and Sigmon led the way for the Wildcats, while Cathryn Papasodora was a point behind, firing a season-best 583.
 
Jason Spaude turned in a 578 and Hanna Carr scored 571.
 
Air rifle report
UK outscored Ole Miss 2365-2355 in the second discipline.
 
Freshmen Wildcats Shaner (596) and Ruby Gomes (594) were the two Wildcats to shoot in the 590s.
 
Papasodora was UK's No. 3 smallbore scorer with a 589, Carr earned a 586 and Sigmon recorded a 583.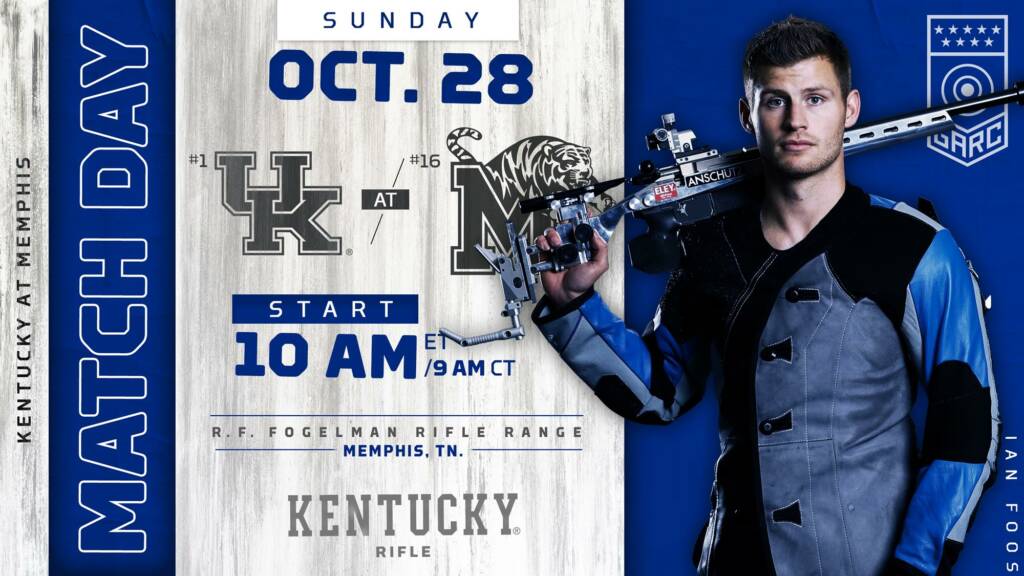 Final results from both of this weekend's matches will be posted at NCAArifle.org.
 
 —
For the latest on the Kentucky rifle team, follow @UKrifle on Twitter, Instagram and Facebook, as well as on the web at UKathletics.com.