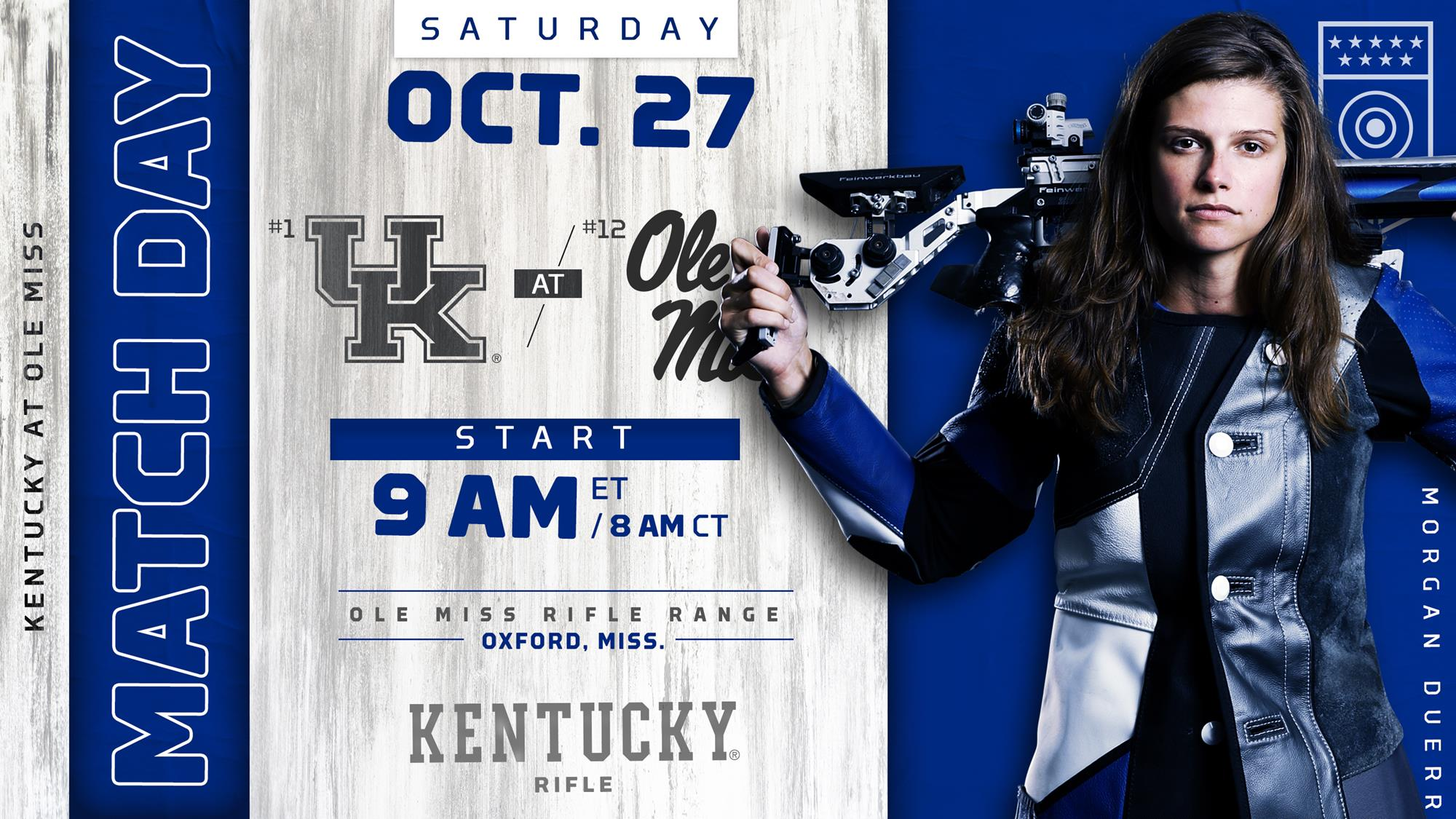 LEXINGTON, Ky. – The Kentucky Rifle team, currently the top-ranked squad in the nation – will compete at two road matches this weekend. The Wildcats will shoot at No. 12 Ole Miss on Saturday and at No. 16 Memphis on Sunday.
 
The Wildcats will line up against Ole Miss in Oxford, Mississippi starting at 9 a.m. ET/8 a.m. CT (local) on Saturday.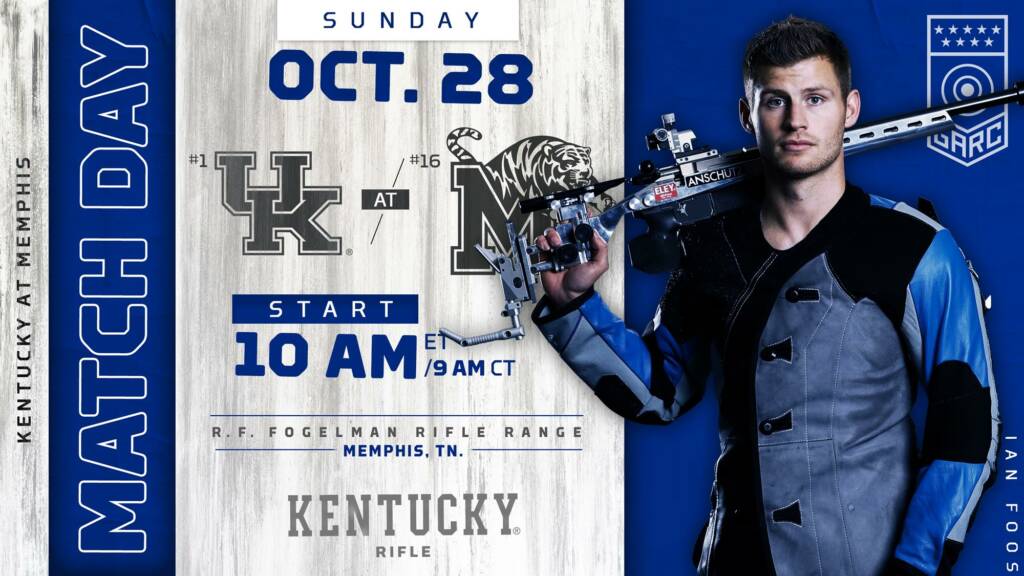 The Wildcats will make the 80-minute drive northwest to take on Memphis on Sunday, with the match also scheduled to begin at 10 a.m. ET/9 a.m. CT (local).
 
Both matches will feature live targets. Final results will be posted at NCAArifle.org.
 
Kentucky earned the early-season top ranking by shooting the best score in the nation two weeks ago in its home opener en route to winning the Kentucky Long Rifle Match based on an eight-shooter score. The Wildcat's five-shooter squad score of 4718 – 2336 in smallbore and 2382 in air rifle – was a season best. That score was a point better than The Wildcats' best score in 2017.
 
Hailee Sigmon has the top smallbore score in the country, a 590 from Oct. 13.
 
Will Shaner has produced UK's top air rifle score – 598, on two occasions – so far this year. That score ranks fourth in the nation so far.
 
The fall semester ranking is based on a team's highest score from the last weekend shot. The December 15 ranking will begin to use the three match score qualifying numbers.
 
 —
For the latest on the Kentucky rifle team, follow @UKrifle on Twitter, Instagram and Facebook, as well as on the web at UKathletics.com.