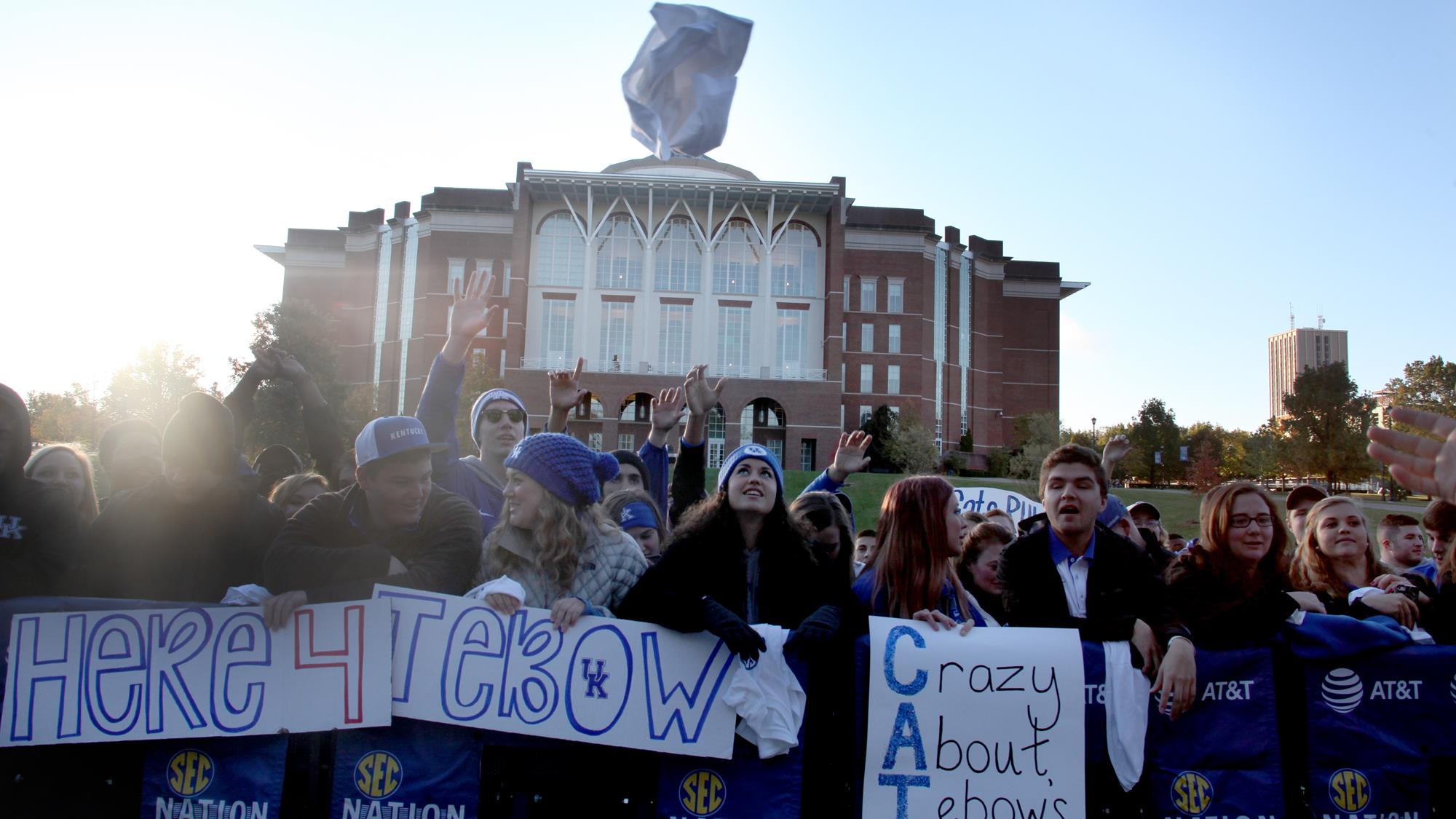 LEXINGTON, Ky. – Adding to the big-game atmosphere leading up to a showdown for the SEC East Georgia and Kentucky, SEC Nation will broadcast live from the University of Kentucky on Saturday, Nov. 3. The SEC Network's traveling pregame show will air live from 10 a.m.-noon at the William T. Young Library located at 401 Hilltop Avenue.
 
Fans are encouraged to attend the live recording and arrive early for a free SEC Nation t-shirt (200 available). Free food and gear will be available and fans will be eligible to win prizes.
 
SEC Nation includes live reports, analysis and features surrounding the world of SEC football, as well as special appearances from hometown favorites throughout the season. Laura Rutledge hosts the traveling pregame show, navigating the Saturday morning conversations with analysts Tim Tebow, Marcus Spears and Paul Finebaum, along with reporter Lauren Sisler.
 
Free non-permit parking for SEC Nation is available in Parking Structure #2, accessible from University Drive near the William T. Young Library.
 
Kickoff for the game between No. 11/14 Kentucky and No. 6/6 Georgia will be at 3:30 p.m. on CBS. While the Georgia game is sold out, verified resale tickets are still available online through Ticketmaster.com.