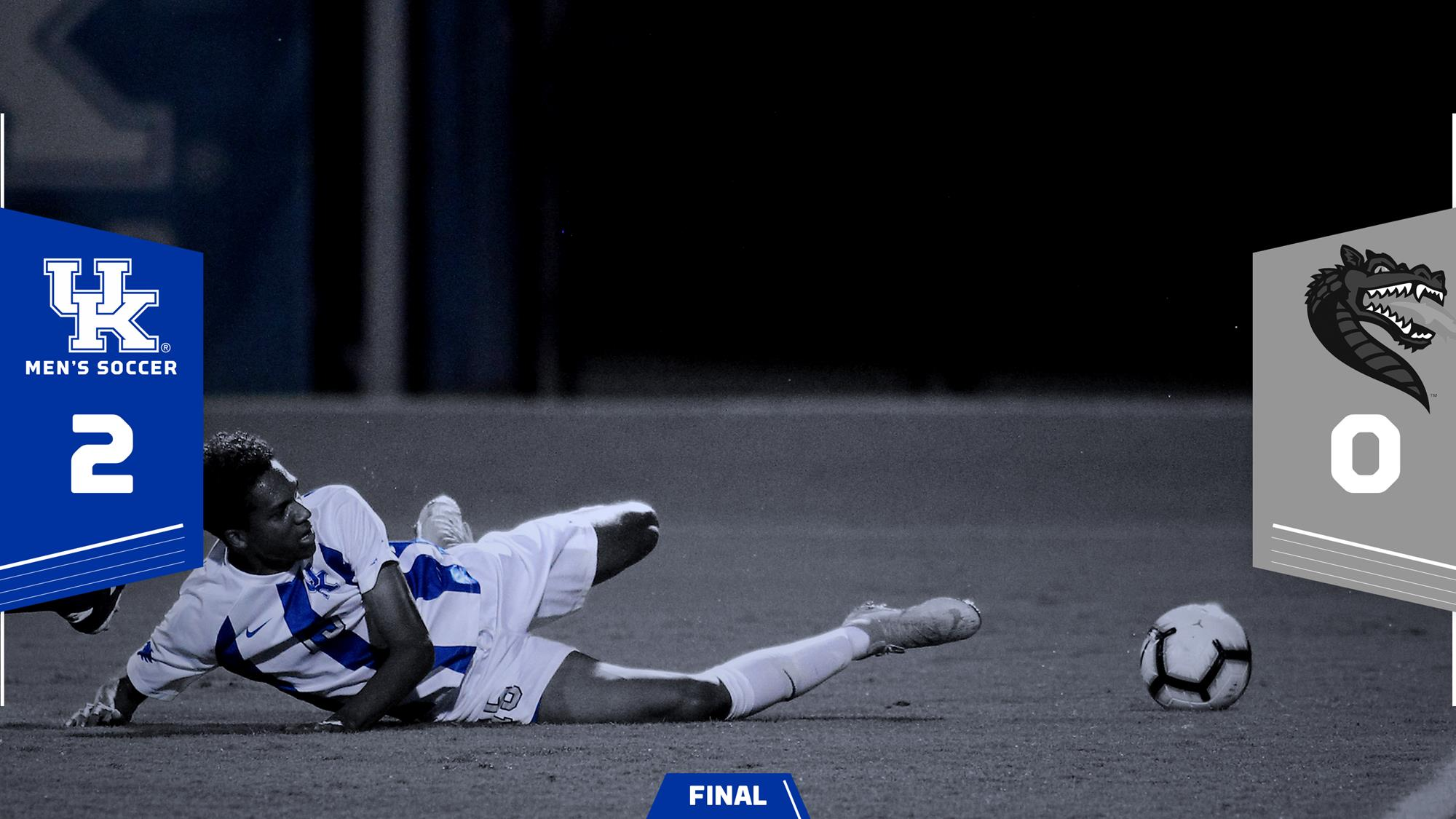 September 8, 2018 - 11:04 PM
Williams, Lindow Goals Give UK 2-0 Win in Conference Opener
BIRMINGHAM, Ala. – Kentucky freshman Brock Lindow scored his first career goal to break a scoreless deadlock in the 65th minute and then junior JJ Williams scored his fourth goal from the last three games 12 minutes later to seal a 2-0 Conference-USA opening win for the Wildcats over the University of Alabama-Birmingham on Saturday.
 
The Wildcats are off to a 4-0-0 start for the first time since 2009, when they started 5-0. UK started with a won-lost-draw record of 3-0-1 each of the last two seasons.
 
Most important of all, the Wildcats took three points from their first match in league play. Saturday was also Kentucky's first match away from home.
 
Williams, the reigning C-USA Offensive Player of the Week, now has four goals through four games this season. Four finishes eclipsed the three he scored each of the past two seasons, giving him a career-high in goals in a season still plenty early in his junior year. Obviously, he now has 10 career goals, most of any current Wildcats.
Freshman Marcel Meinzer assisted Williams' goal after he also dished for Williams' second goal of the win over No. 6 Louisville last Tuesday.
 
Lindow's goal was assisted by reigning C-USA Defensive Player of the Week Aimé Mabika, who also scored a penalty midweek.
 
Goalkeeper Enrique Facusse, playing behind a starting back four of (from left to right) Keyarash Namjoupanah, Mabika, Leon Jones and Tanner Hummel, kept his fourth clean sheet of the year.
 
He made six saves, which matched the total of saves he had to make through the three prior matches this season. The sophomore now has 11 career shutouts.
 
UAB dropped to 1-4-0.  
 
The history 
UK is 9-6 against UAB all-time. Kentucky has won two in row in the series.
UK is 4-3 v UAB in Birmingham, and 1-1 in the present configuration of BBVA Compass Field. The Wildcats by some measure avenged a 2-1 loss at UAB in the C-USA opener in 2016, the last time the two sides played in Birmingham.
 
The next one
The Wildcats are set to play at Xavier in Cincinnati next Tuesday at 7 p.m. ET.
 
–
For the best coverage of UK men's soccer follow the team's social media accounts on Twitter, Facebook and Instagram in addition to on UKathletics.com.