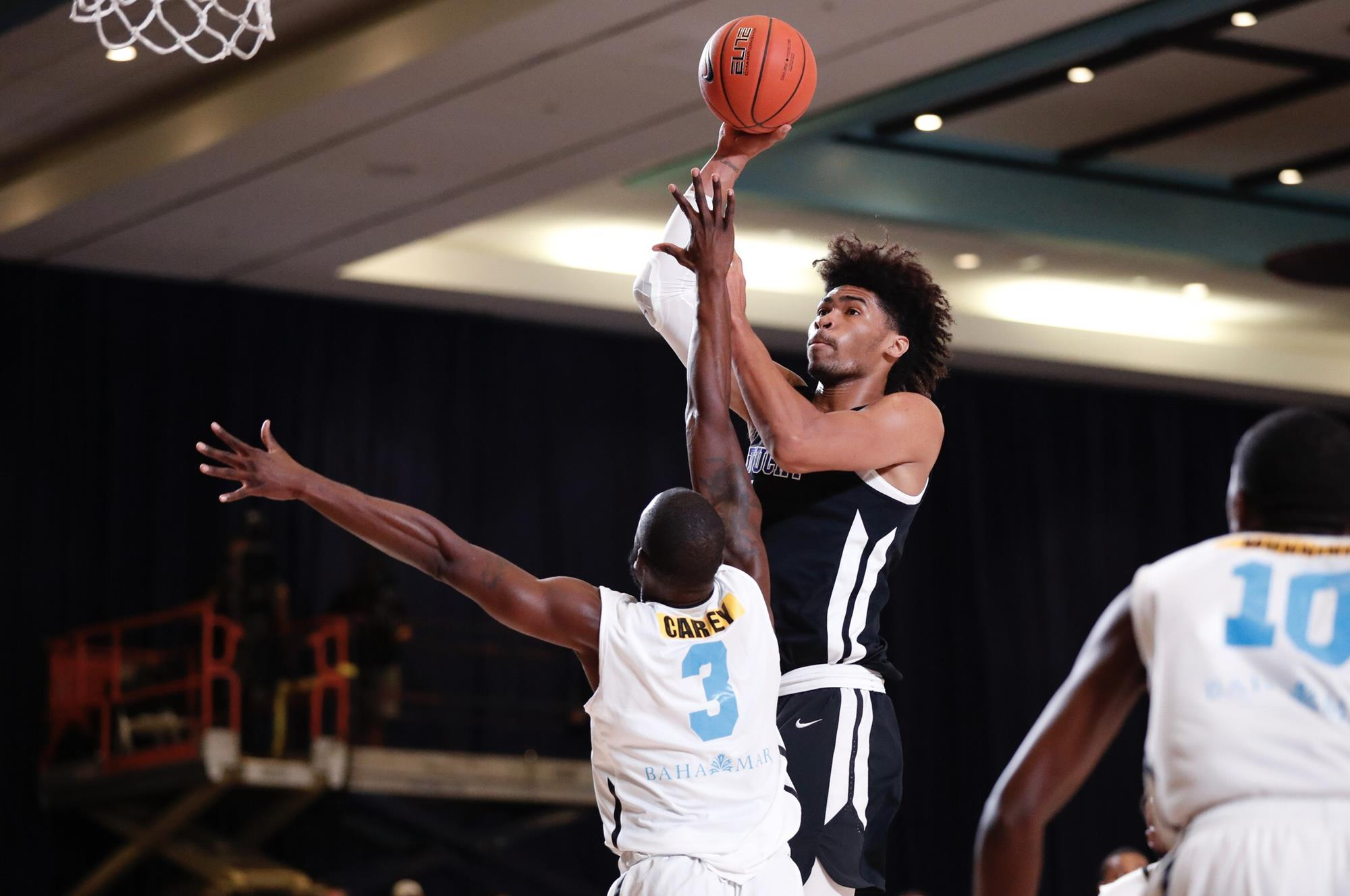 August 8, 2018 - 09:25 PM
Richards, Herro Lead Cats Past Bahamas
NASSAU, Bahamas – Nick Richards scored 19 points and Tyler Herro had 16 as Kentucky beat the Bahamas National Team 85-61 in exhibition basketball action on Wednesday night at the Atlantis Imperial Ballroom.
Keldon Johnson had 11 points, including nine in the second half, for the Cats, while sophomore PJ Washington added 10.
"I saw some good stuff, I saw some stuff that, wow, we're going to have to shore this up," said Kentucky head coach John Calipari. "It's a great learning experience because they are here. We're going to keep figuring stuff out."
Richards, who hit six of his seven shots and seven of his eight free throws, was quick to credit his teammates for his strong performance.
"My teammates found me, they put me in the right position to get those buckets," Richards said. "I put my success today on my teammates."
Kentucky, playing the first of four games during a trip to the Bahamas, jumped out to an 11-0 lead early in the contest. Richards and Washington each had four points during the stretch. The Cats would lead 15-3 before the Bahamas team went on a 22-12 run to cut Kentucky's lead to 27-25 with 6:12 left in the first half. Herro got hot late in the half, scoring eight of UK's last 10 points as the Cats took a 42-35 lead into the break.
The Bahamian team made its run at the beginning of the second half, scoring seven straight points to tie the game at 42-42. After Johnson gave Kentucky a 43-42 lead with a free throw, Bahamas forward Jerone Burrows scored on a layup, giving his team a 44-43 lead. The lead lasted just 55 seconds, as Herro scored to give Kentucky the lead back at 45-44. The game would be tied 45-45 before Kentucky scored seven straight to get a bit of breathing room.
In fact, after trailing, Kentucky outscored the Bahamas National Team 41-18 to close the game.
Reid Travis, the graduate transfer from Stanford, made a strong first impression in a UK uniform, scoring just five points, but grabbing a game-high 14 rebounds in 22 minutes of action.
Kentucky forced the Bahamas into 15 turnovers, and the Wildcats turned those into 20 points. On the flip side, UK turned the ball over just eight teams, leading to only three Bahamian points.
The Wildcats return to action tomorrow night, facing San Lorenzo de Almagro at 7 p.m. ET. That game can be seen on the SEC Network.