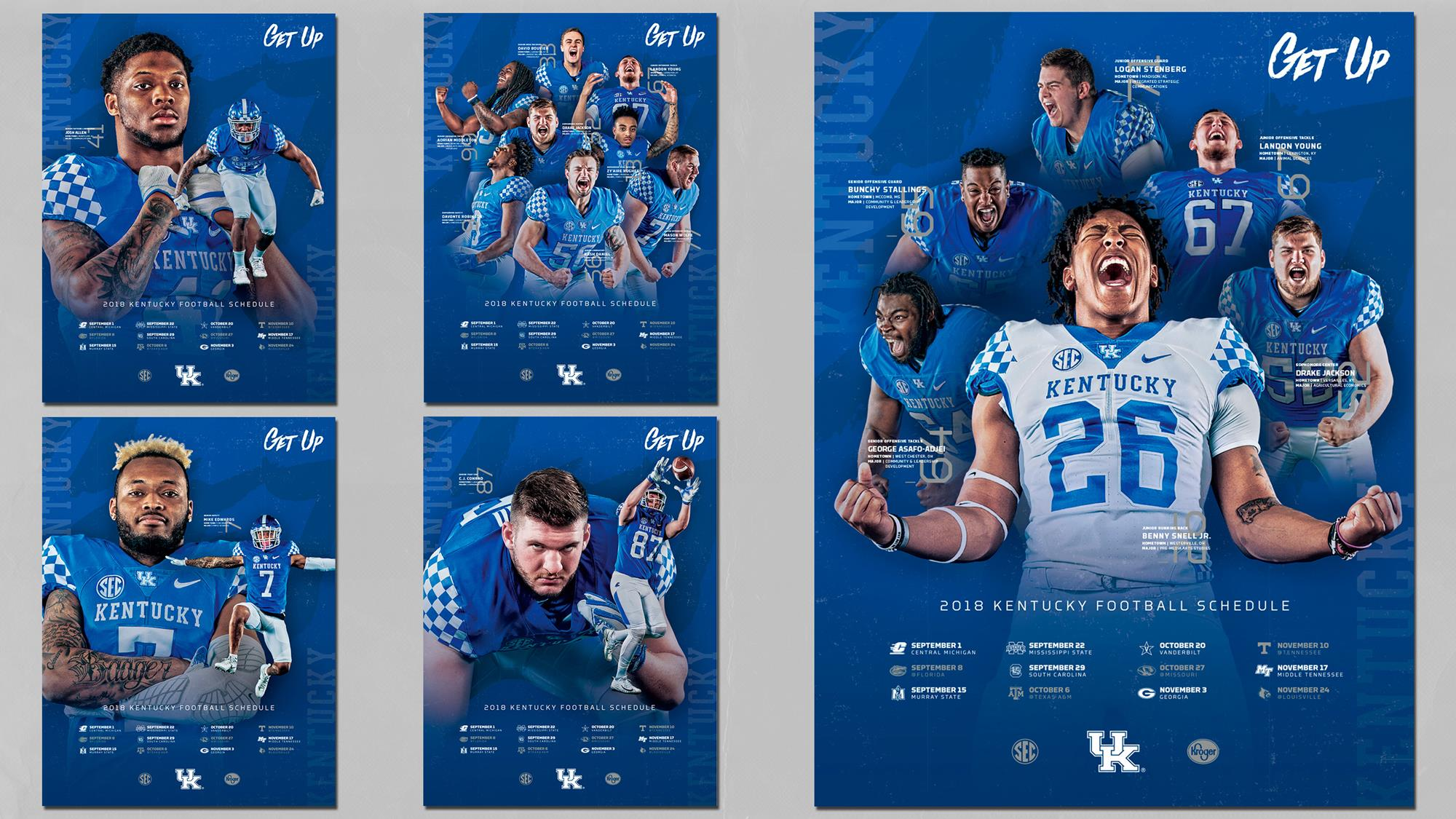 LEXINGTON, Ky. – Kentucky football's 2018 schedule posters, presented by Kroger, were unveiled on Friday.
 
Fifteen Wildcats are featured on five different editions of this year's posters, which will be distributed at Kentucky Football Fan Day on Aug. 4, as well as area Kroger locations starting Aug. 4 at 8 a.m. The four players who received preseason All-Southeastern Conference recognition and were named to major preseason award watch lists are all featured.
 
Linebacker Josh Allen, tight end C.J. Conrad and safety Mike Edwards – all seniors – appear on their own posters. Allen is on the watch lists for the Bednarik Award and the Dick Butkus Award. Conrad is on the John Mackey Award Preseason Watch List and is also a nominee for the Allstate AFCA Good Works Team®. Edwards joins Allen on the watch list for the Bednarik Award and is also on the watch lists for the Bronko Nagurski Trophy and the Jim Thorpe Award.
 
Benny Snell, Jr. – who appears on the watch lists for the Maxwell Award and the Doak Walker Award – is joined on a poster by the five projecting starting offensive linemen who will block for him this season: George Asafo-Adjei, Bunchy Stallings, Logan Stenberg, Landon Young and Drake Jackson.
 
The final poster features Kentucky natives Kash Daniel, Davonte Robinson, Jackson, Adrian Middleton, David Bouvier, Young, Zy'Aire Hughes and Mason Wolfe.
 
Posters will be available at Kroger locations throughout Kentucky and select stores in southern Indiana starting Aug. 4 at 8 a.m. Posters will also be available at Kentucky Football Fan Day on Aug. 4.
 
LIST OF ALL KROGER LOCATIONS DISTRIBUTING POSTERS
 
Season tickets remain available at UKFootballTix.com for $329 apiece with corresponding K Fund donations attached. Fans are able to use the Kentucky Football Virtual Venue to view and compare available seat locations and see a 360-degree virtual view from the seats inside Kroger Field. Payment plans will be available for new purchases and renewals.
 
Public season-ticket packages in Sections 201-203 and 209-211 are $254 apiece. Fans can view a seating chart with the various pricing levels here. The Kentucky Football Pocket Pass will also return for the 2018 season, which includes a mobile ticket to all seven home games for a discounted price of $217 while supplies last. 
Benny Snell, Jr. and the offensive line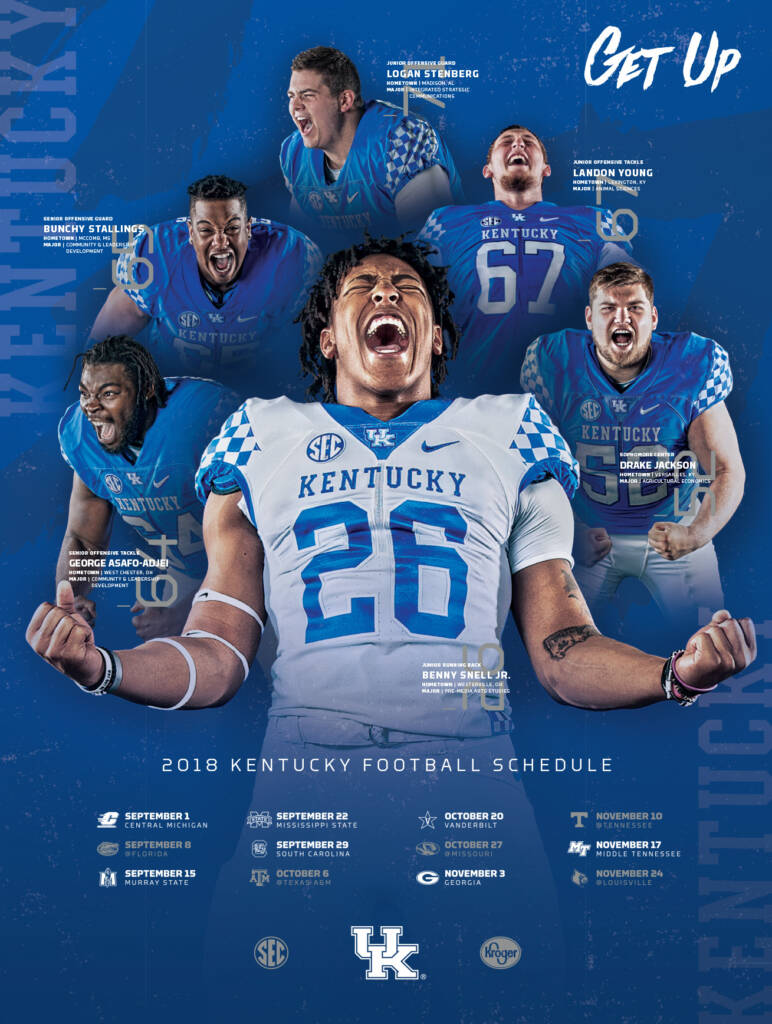 Josh Allen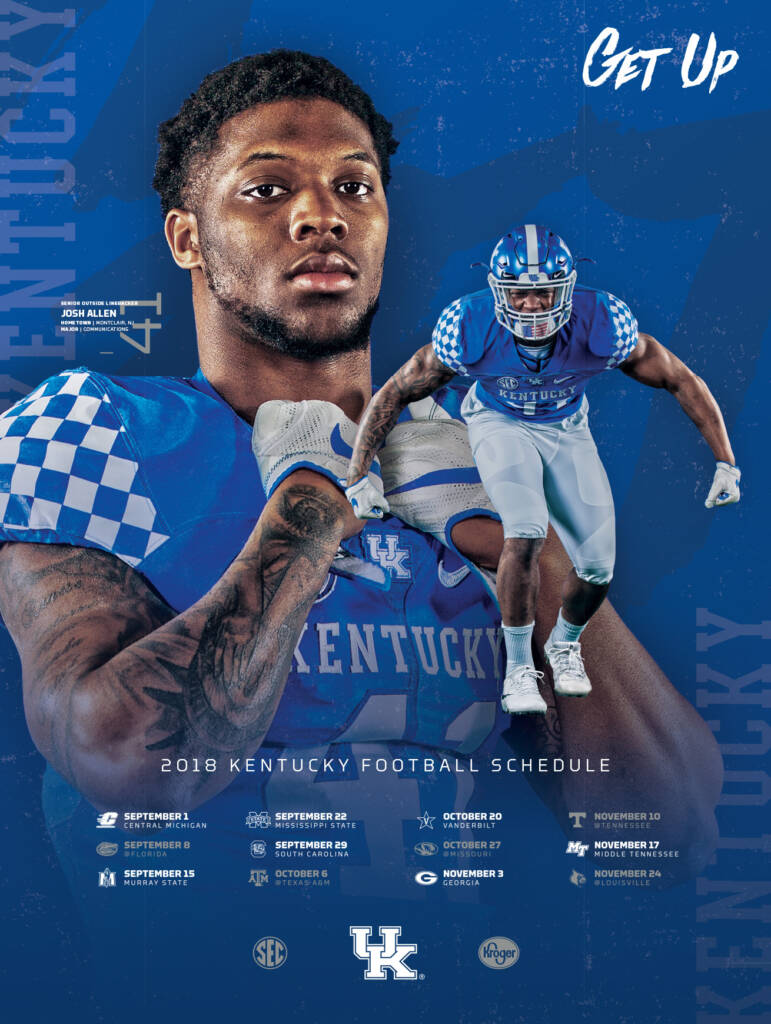 C.J. Conrad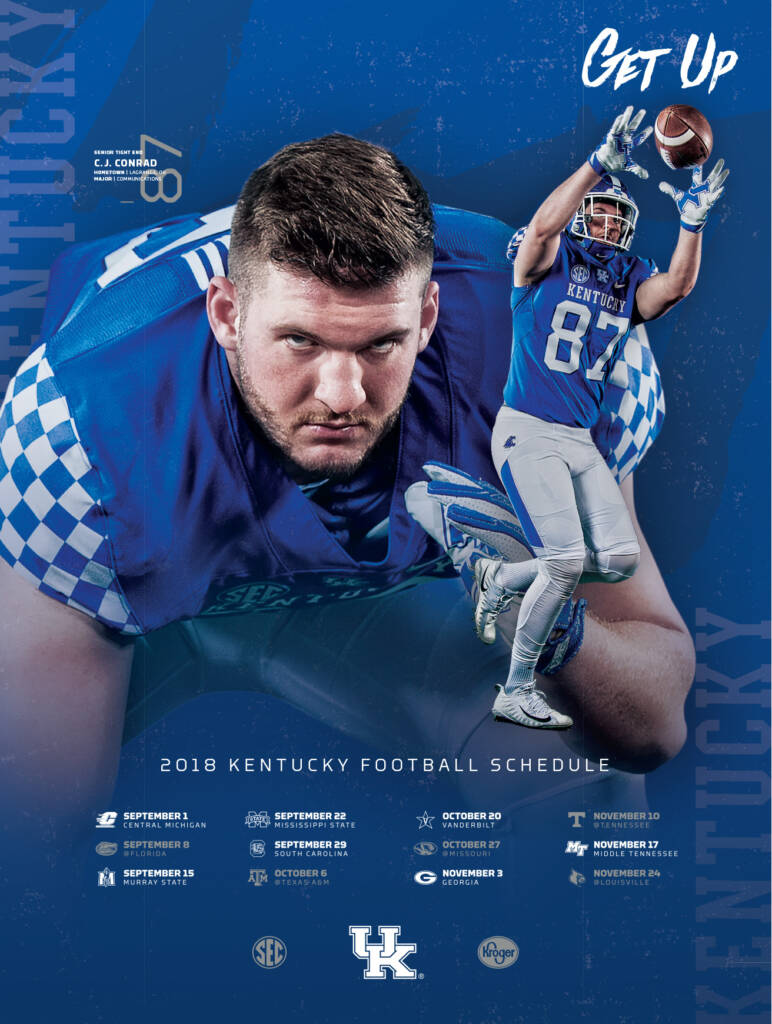 Mike Edwards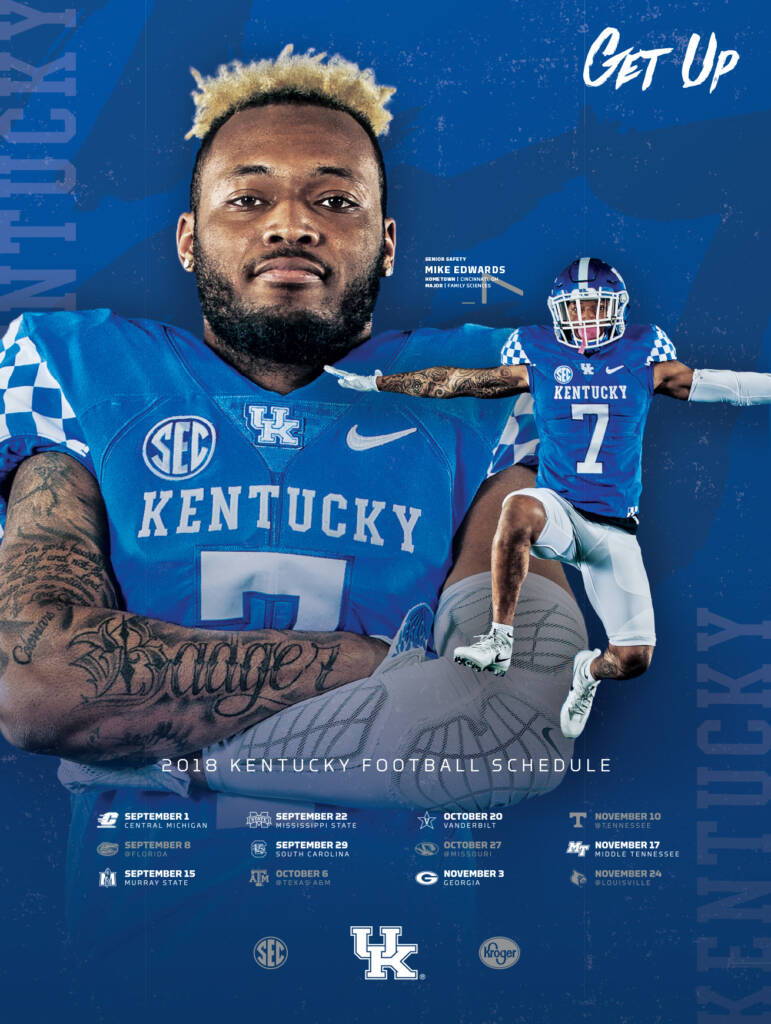 Kentucky natives