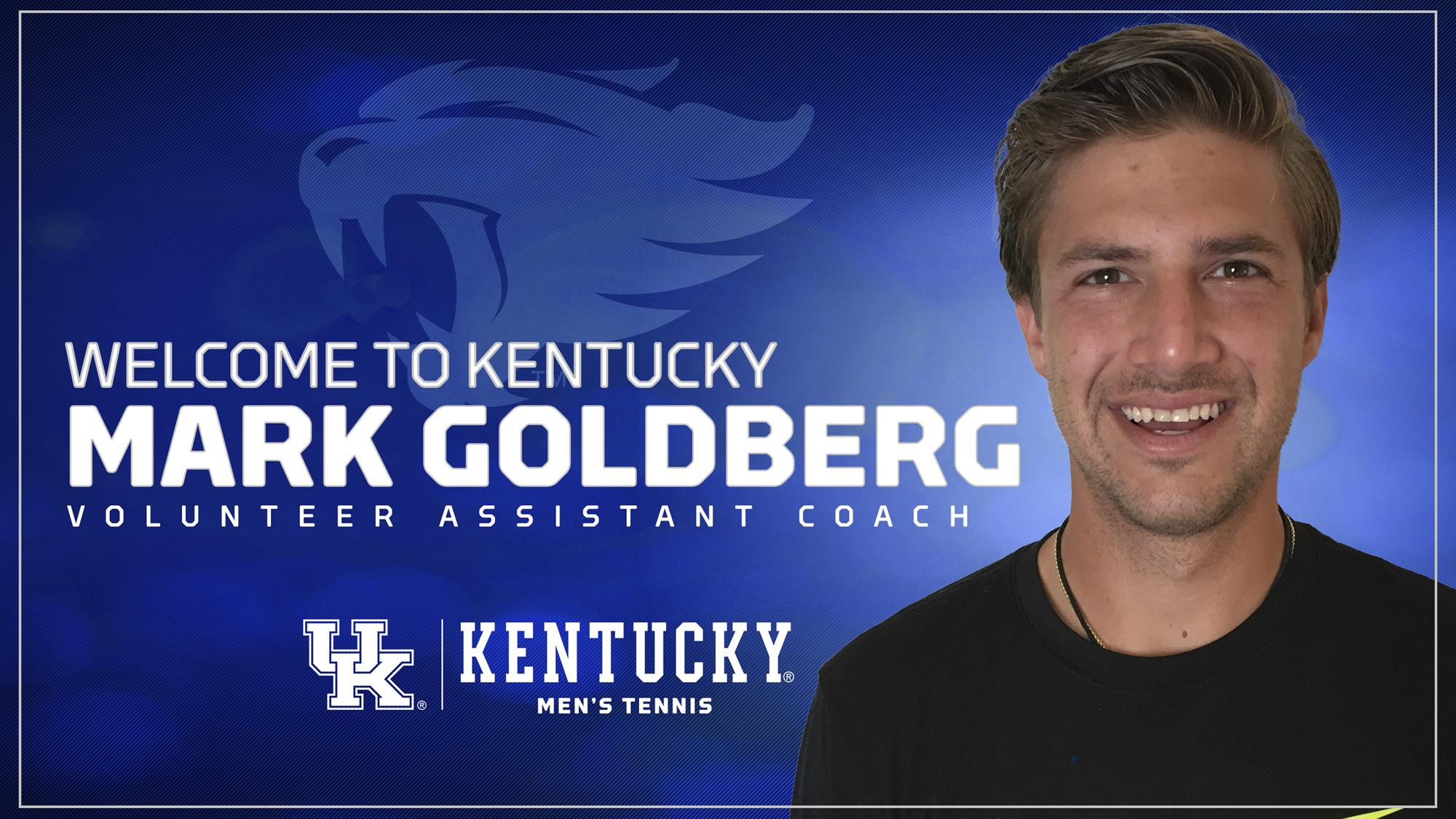 Kentucky Men's Tennis Names Mark Goldberg Volunteer Assistant Coach
LEXINGTON, Ky. – Mark Goldberg has been added as a volunteer assistant coach for the Kentucky men's tennis team, head coach Cedric Kauffmann announced Monday afternoon.
 
"I am really excited to mark to start working with our team," Kauffmann said. He brings new energy and knowledge that will add to our strong culture. I know he will have an immediate impact on our program."
 
"I want to thank Cedric Kauffmann for giving me the opportunity to become a member of the Wildcat family," Goldberg said. "Kentucky tennis has an incredible tradition of producing great student-athletes. I am excited to assist in the preparation and growth of this young team as we look to compete against the best of the best."
 
Goldberg spent the past four seasons at New York University as an assistant coach for the men's and women's tennis teams. Both teams were ranked in the top-40 for the past three seasons. On the women's side, Goldberg helped the women achieve their highest national team ranking in program history. He coached three ITA Fall Regional Champions and led Carmen Lai to the second best singles record in school history.
 
On the men's side for the Violets, Goldberg coached the squad to seven wins over nationally ranked opponents, led the team to the its best record in school history in 2017 and coached four University Athletic Association All-Conference members.
 
While in New York, Goldberg served as a Tennis Pro at Roosevelt Island Tennis Center for two years. He ran clinics for high school level players, coached private lessons for regionally ranked juniors and was a hitting pro during USTA tournaments.
 
As a student-athlete at Lehigh, Goldberg was a four year started and won the Patriot League in 2013. Goldberg spent three years on the top singles and doubles court and was named a team captain his senior year. He graduated from Lehigh in 2014 with a degree in Communications and Real Estate.
 
For more information on the Kentucky men's tennis team, follow @UKMensTennis on Twitter or Kentucky Men's Tennis Team on Facebook.