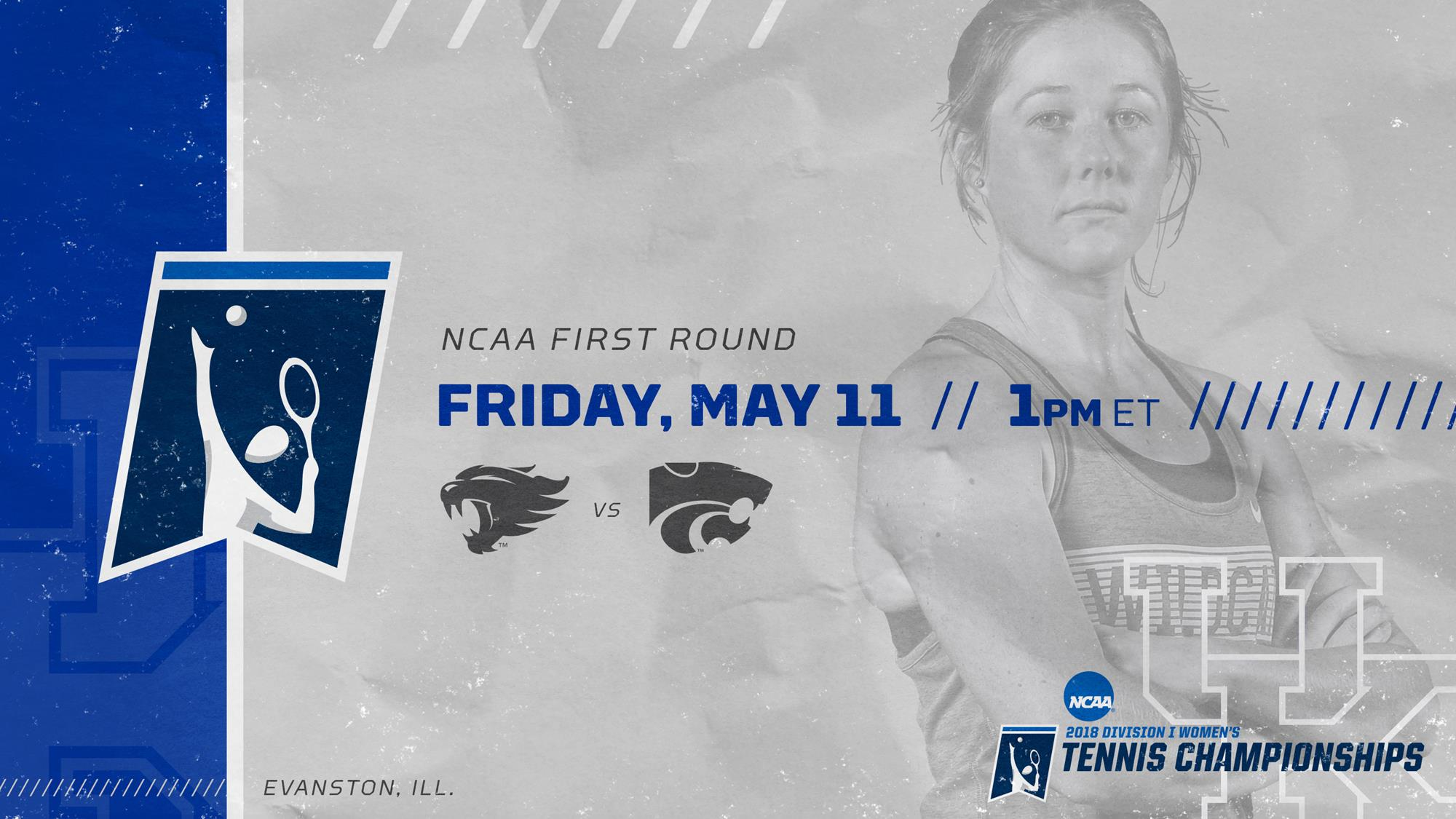 Kentucky Opens NCAA Tournament Friday
EVANSTON, Ill. – Making its fifth straight appearance in the NCAA Tournament, the Kentucky women's tennis team will kick off the event Friday at 1 p.m. ET, taking on Big 12 foe Kansas State on the campus of Northwestern University.
 
Live video will be available if the match is played indoors at the Combe Tennis Center due to rain, however if the weather permits competition will take place outdoors at the Vandy Christie Tennis Center and live video would not be available. Live scoring can be found here.
 
The winner will continue to Saturday's second round match, facing the victor of Friday's 4 p.m. match between host-school Northwestern and Buffalo. The second-round contest will begin at 1 p.m. with the winner advancing to the championship site in Winston-Salem, North Carolina. Hosted by Wake Forest, the remainder of the tournament will run from May 17-22 at the Wake Forest Tennis Complex.
 
The Wildcats (14-10) earned their 24th overall NCAA Championship bid after finishing the regular season ranked No. 24 by the Intercollegiate Tennis Association and picking up seven wins over ranked foes this season.
 
Kentucky holds a 21-24 all-time record in the NCAA Championship, with its best finishes coming in 1988 and 2005 as the Wildcats advanced to the quarterfinals both years. The 2017 campaign saw Kentucky pick up a first-round victory over Dartmouth before falling to Michigan in the second round.
 
Earning their first NCAA Tournament bid since 2003 and just the fourth berth in program history, Kansas State ended its regular season with a 14-10 overall record, including a 4-5 mark in Big 12 play. K-State will be the second Big 12 foe UK has faced this season after earning a huge 4-1 victory over then-No. 16 Baylor on February 4.
 
Friday's match will mark the first-ever contest between the two teams.
 
For the latest on the Kentucky women's tennis program, follow @UKWomensTennis on Twitter and Instagram, on Facebook at Facebook.com/UKWomensTennis and on the web at UKathletics.com.