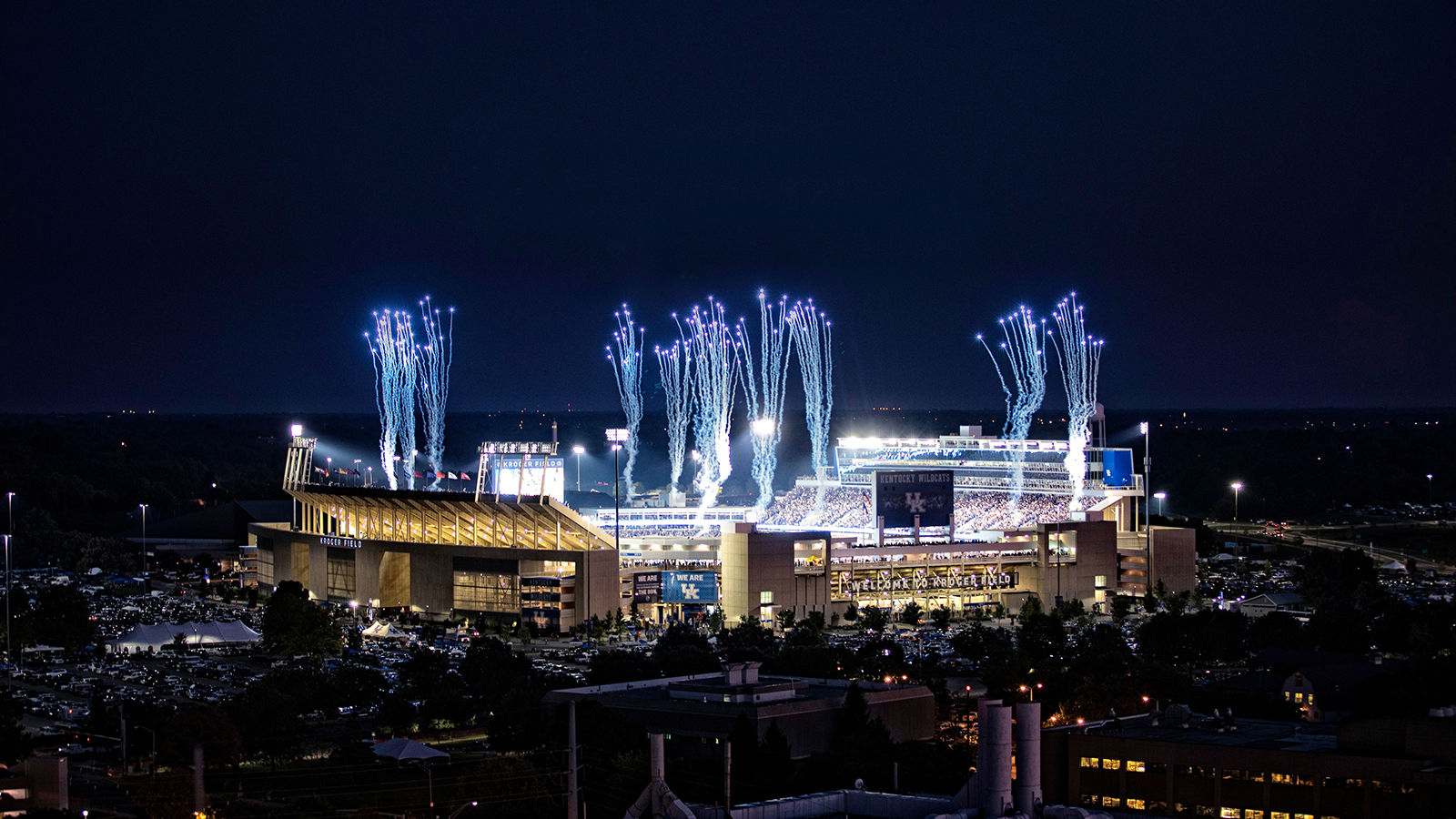 LEXINGTON, Ky. – Kentucky football's popular flex packs – which offer tickets to select home games – will go on sale April 18 at 10 a.m., along with tickets to UK's five away games in 2018.
 
The 3-Game Flex Pack will return for the 2018 season. Pricing ranges from $113 to $185, depending on games and seating locations selected. This flex pack offers fans the options to select one game from each of the following groupings to create a customized experience:
 
South Carolina or Georgia
Mississippi State or Vanderbilt
Central Michigan, Murray State or Middle Tennessee
 
UK Athletics is also excited to introduce the new 4-Game Premier Pack, which ranges in price from $183 to $264. The 4-Game Premier Pack includes a ticket to each of the following games:
 
Georgia
South Carolina
Mississippi State
Central Michigan
 
A complete seating chart with pricing can be found at UKFootballTix.com. Fans should note that over 5,000 bench-back seats will be installed in Sections 204-208 prior to the season.
 
Tickets for Kentucky football's 2018 away games will go on sale April 18 at 10 a.m. Actual seat locations will be assigned later in July according to K Fund priority point ranking. Football season ticket holders who order by June 29 through their My UK Account will have priority in the assignment process. Away-game tickets will be delivered separately from season ticket packages. Tickets will be priced as follows:
 
Florida – Sept. 8 – $60
Texas A&M – Oct. 6 – $80
Missouri – Oct. 27 – $75
Tennessee – Nov. 10 – $75
Louisville – Nov. 24 – $80
 
Season tickets are available at UKFootballTix.com for $329 apiece with corresponding K Fund donations attached. Fans are able to use the Kentucky Football Virtual Venue to view and compare available seat locations and see a 360-degree virtual view from the seats inside Kroger Field. Payment plans will be available for new season ticket purchases.
 
Public season-ticket packages in Sections 201-203 and 209-211 are $254 apiece. Fans can view a seating chart with the various pricing levels here. The Kentucky Football Pocket Pass will also return for the 2018 season, which includes a mobile ticket to all seven home games for a discounted price of $217 while supplies last. 
 
The earlier fans purchase new season tickets, the more opportunities they will have to receive 2018 "Season Ticket Surprises." This year's surprise incentives include autographed Kentucky football memorabilia and access to complimentary ticket offers to select home and away football games. Season ticket holders will also have the opportunity to order additional single-game tickets at exclusive prices in advance of the general public and be recognized on the Kentucky Farm Bureau "Wall of Commitment" inside Kroger Field, in addition to other benefits.
 
The Wildcats will open the 2018 season by hosting Central Michigan on Sept. 1.
Ticket prices include applicable taxes.