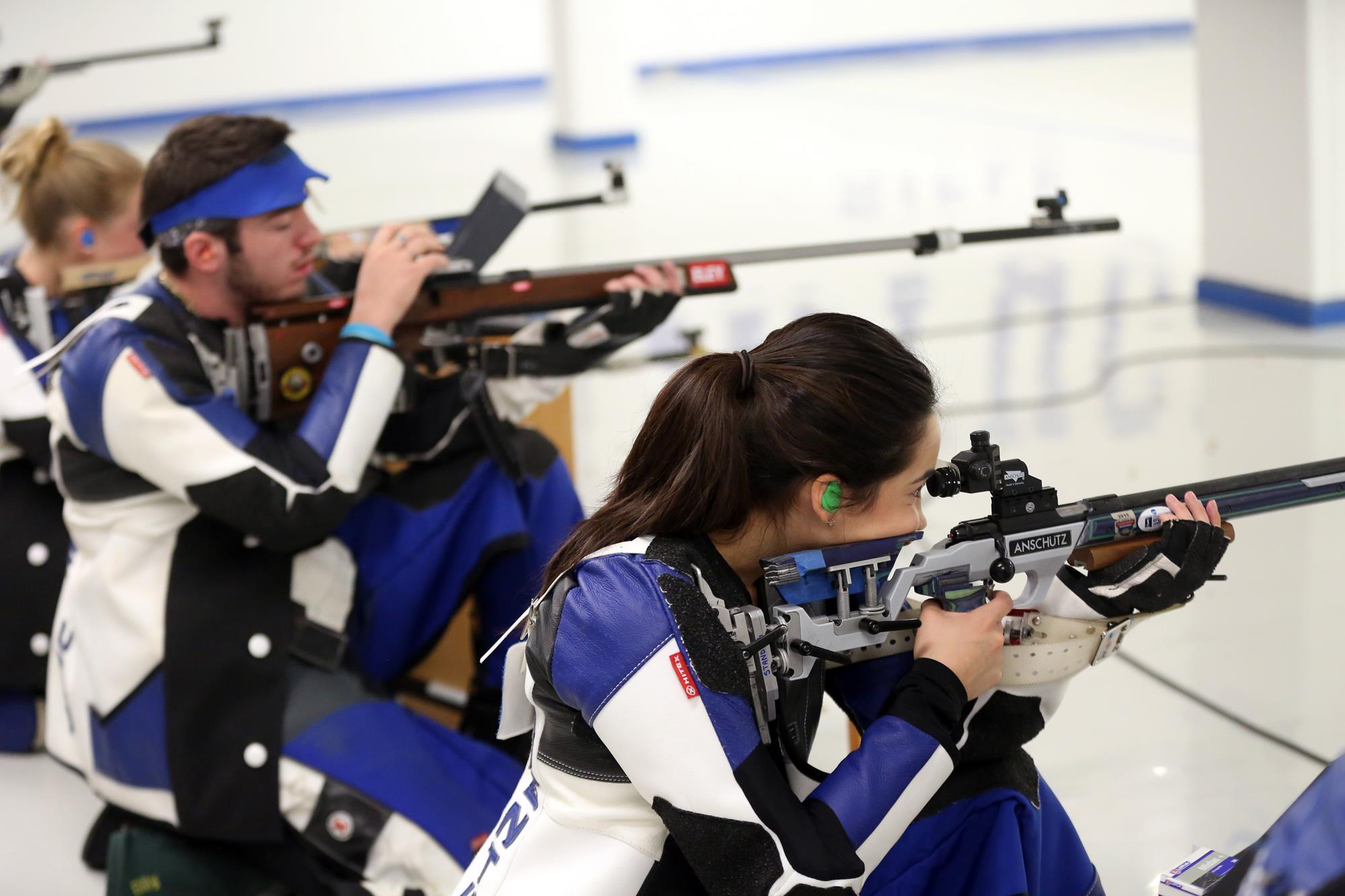 COLORADO SPRINGS, Colo. – The fifth-ranked Kentucky rifle team claimed the first match of two this weekend against a trio of teams ranked inside the nations top-10. Led by Henrik Larsen and Hanna Carr, the Wildcats fired a 4696 aggregate while No. 6 Ohio State placed second at 4686. No. 8 Air Force and No. 10 Nebraska tied with aggregates of 4663.
 
UK fired 2364 in air rifle and 2332 in smallbore.
 
Larsen fired a 597 in air rifle, which ranks second in his personal scores to his two 598s that he shot in the previous matches. The Mysen, Norway, product added a 591 in smallbore to nab top individual honors in the match with an 1188 aggregate. He has yet to finish outside the top spot this season.
 
Teammate Carr was the next-highest individual among the four teams that competed in Saturday's event after firing 589 in both disciplines. Carr achieved her new season-high score in smallbore.
 
Cathryn Papasodora was the third Wildcat to finish in the top-10 individuals in seventh place with an 1167 aggregate. The junior from Eagle River, Alaska, fired 587 in air rifle and 580 in smallbore. Hailee Sigmon set a new career-high score when she stepped in for air rifle and shot a 591.
 
The Wildcats will shoot their final match of the fall season in the same format and against the same teams tomorrow at 10 a.m. ET. Fans can follow the match with live targets.
 
For the latest on the Kentucky rifle team, follow @UKRifle on Twitter and on the web at UKathletics.com.