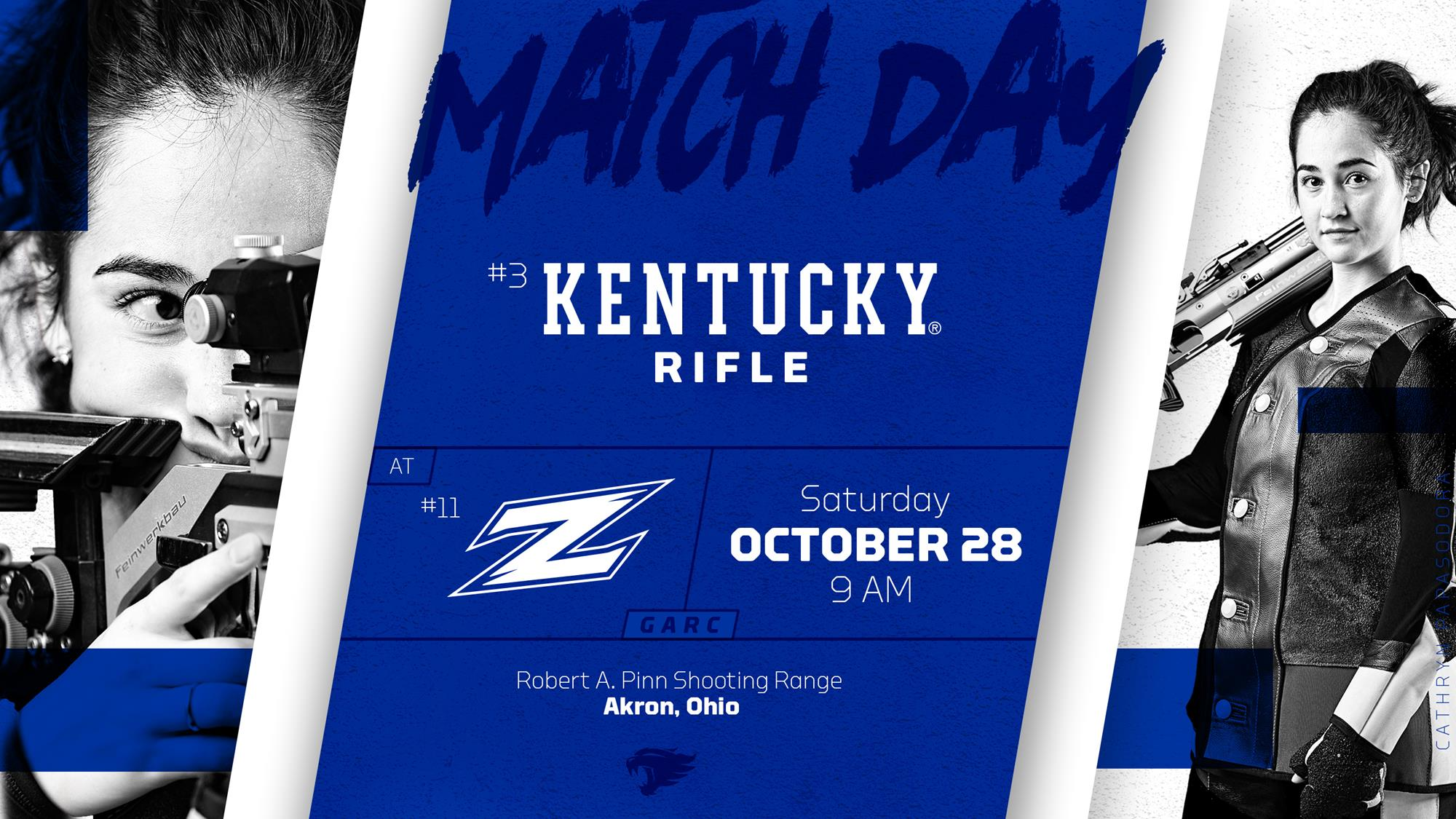 LEXINGTON, Ky. – Riding a two-match win streak, the third-ranked Kentucky rifle team will shoot for its third consecutive ranked win when it travels to No. 11 Akron in its first head-to-head road match of the season on Saturday inside the Robert A. Pinn Shooting Range in Akron, Ohio. Match time is set for 9 a.m. ET.
 
Fans can follow the match with live stats.
 
"Going on the road always brings new variables to the match," head coach Harry Mullins said. "The team has been moving in a good direction, and this will be a good test for us moving forward. Akron has had a good season with some good performances."
 
The Wildcats enter Saturday's contest after they posted their second-highest smallbore score of the season in a 4714-4625 win over No. 16 Morehead State, while Akron dropped its last match 4656-4642 at N.C. State. The two teams met twice last season. UK won the regular season meeting 4705-4618 and finished ahead at the Great American Rifle Conference Championships, 4667-4630.
 
Overall, the team is shooting well. In their last matchup, all five Wildcats who made up the smallbore squad fired 580 or higher. Henrik Larsen had a perfect 400 heading into standing and led all shooters for the match. Cathryn Papasodora fired her season-high smallbore score of 583 while Hanna Carr and Billy Azzinaro both shot their second-best scores to date in the discipline.
 
For the latest on the Kentucky rifle team, follow @UKRifle on Twitter, Facebook, and on the web at UKathletics.com.