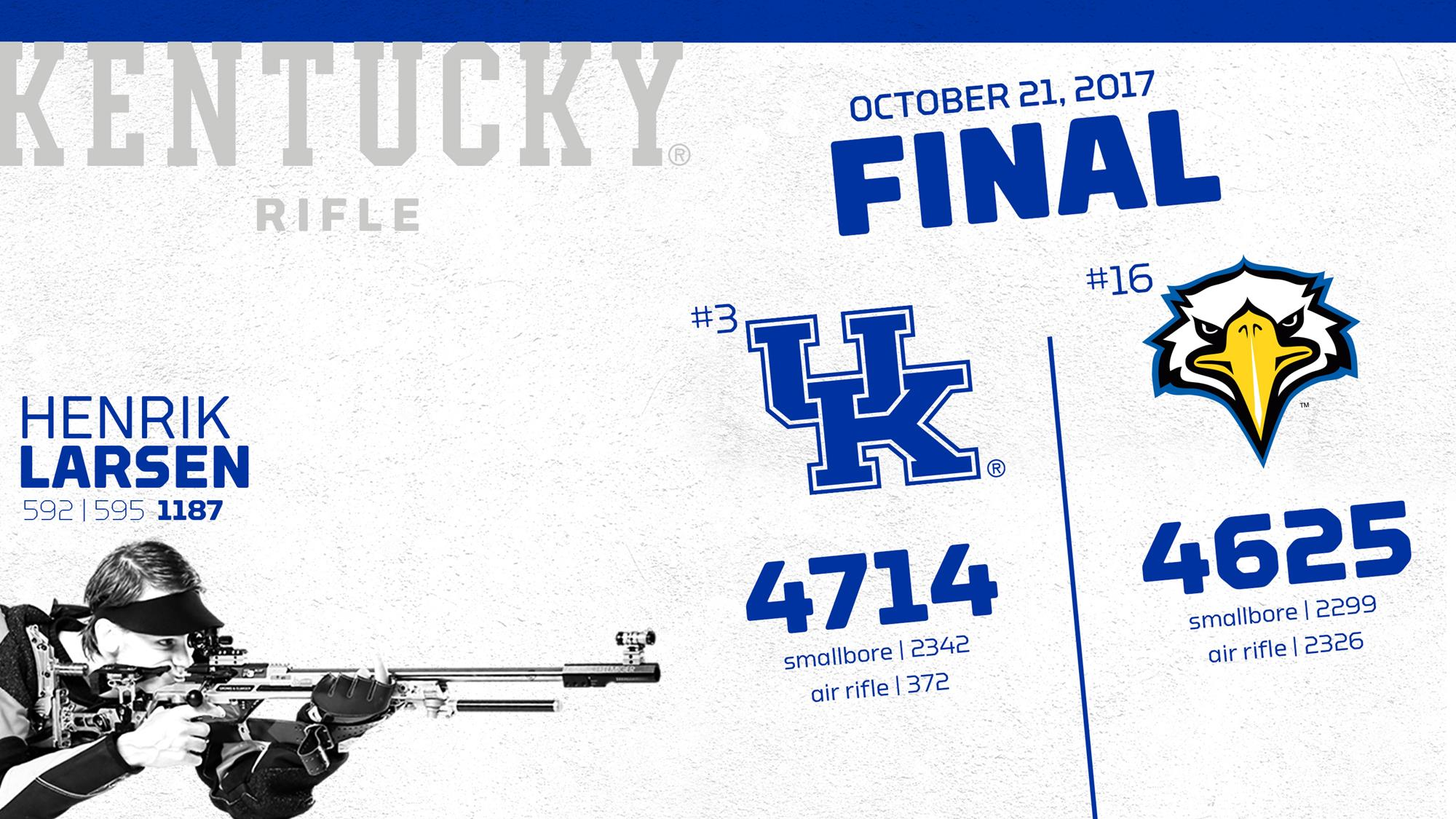 LEXINGTON, Ky. – The third-ranked Kentucky rifle team picked up its second consecutive ranked win after it defeated No. 16 Morehead State, 4714-4625, inside the Buell Armory and Barker Hall on Saturday. UK's aggregate matches its season-high score. The Wildcats have fired above 4700 in every match this season.
 
"We are getting some good results from what we are doing," head coach Harry Mullins said. "That is good to see. We have to continue to refine some small steps, but I think we will be able to improve from where we are right now. I was pretty pleased with today's overall performance."
 
Henrik Larsen, who had a perfect 400 heading into standing, led the Wildcats through smallbore with a 592. UK posted its second-highest smallbore score of the season at 2342, which is just six points from its high score in the discipline (2348) that it achieved at the Ole Miss Open. For the first time this season, all five Wildcats that made up the smallbore squad fired 580 or higher. Cathryn Papasodora fired her season-high smallbore score of 583, while Hanna Carr (584) and Billy Azzinaro (583) both shot their second-best scores to date in the discipline.
 
UK also impressed in air rifle with three scores of 594 or higher. Carr shot 595 in the discipline, which matched her career-high score and Larsen's score on the day. Azzinaro followed closely at 594 along with Papasodora at 588 and Ian Foos at 584. The UK lineup rounded out the top-five individuals in both disciplines.
 
Larsen finished with an 1187 aggregate score and the top individual for the third time in as many matches. Carr and Azzinaro made up the remainder of the top three with 1179 and 1177, respectively.
 
The Wildcats will be back in action on Saturday, Oct. 28, when they travel to Akron.