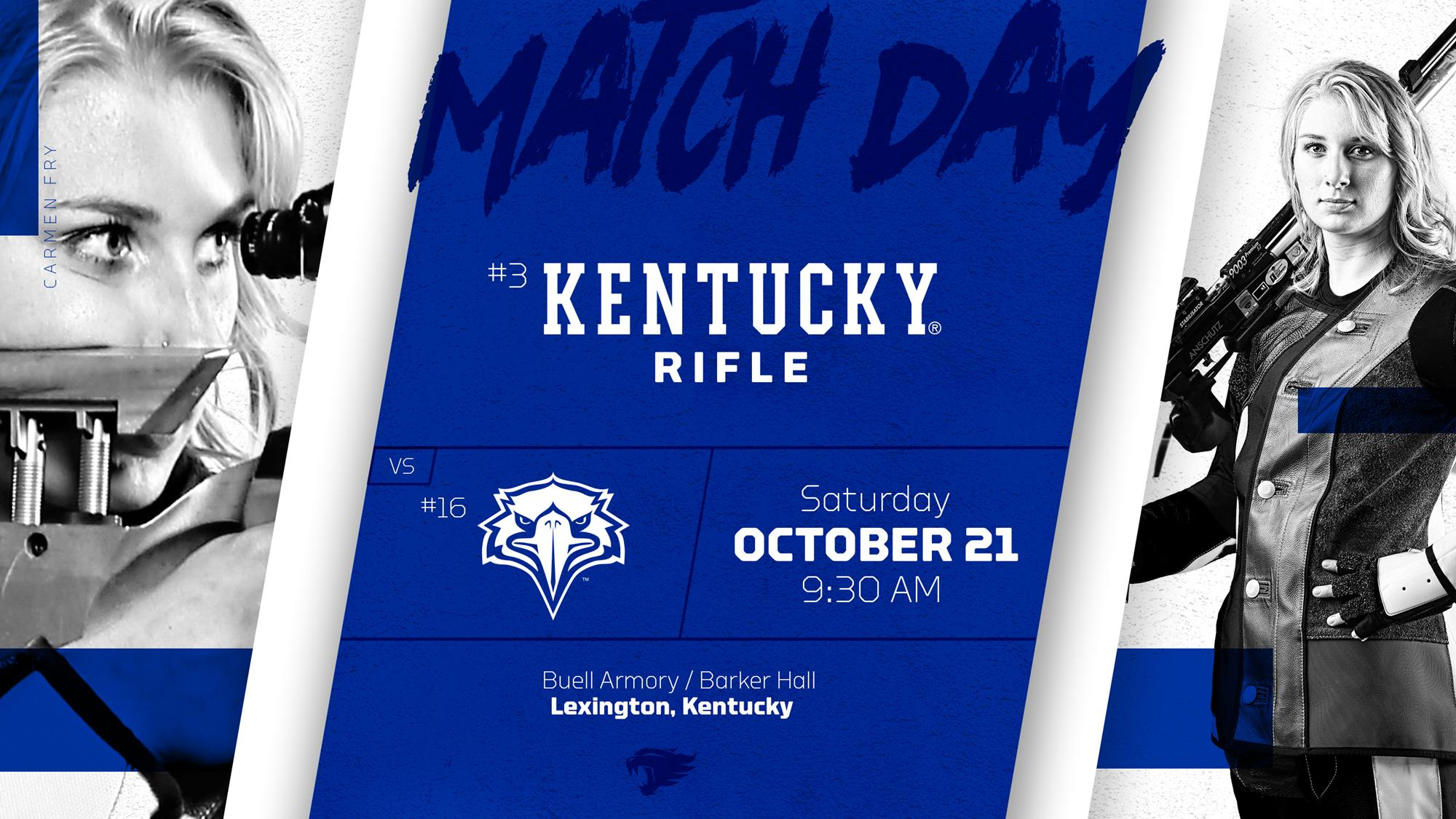 LEXINGTON, Ky. – After an impressive first two weeks, the third-ranked Kentucky rifle team will be back on the range on Saturday, Oct. 21, for its second-consecutive home match. The Wildcats host No. 16 Morehead State and match time is slated for 9:30 a.m. ET inside the Buell Armory and Barker Hall.
 
Fans can follow the match with live targets and the UK Rifle Gameday Page.
 
"The team has been working hard all week," head coach Harry Mullins said. "This will be a good test with midterms and everything that is going on in the middle of the fall semester. The main focus for us this weekend will be staying focused on the process and refining what we have been working on."
 
Sunday's meeting is the third of four home matches on the fall portion of the schedule, the second of the season between the two teams. UK topped the Eagles in their first event of the season, the Ole Miss Open, 4714-4625. Morehead State enters the contest following a fourth-place finish (4611) at the Memphis Open and a tri-match victory (4612) against No. 21 Georgia Southern and No. 24 VMI.
 
The first two weeks have been solid for the Wildcats with both aggregate scores rising above 4700, largely in part to career-numbers from Henrik Larsen and Cathryn Papasodora. Larsen tied two records and set another on his way to top-individual honors in both matches, while Papasodora matched her career-high air rifle score of 594 and finished second overall in the win against No. 13 Navy. Larsen's smallbore (595) and aggregate (1193) records are both of the top scores in the country.