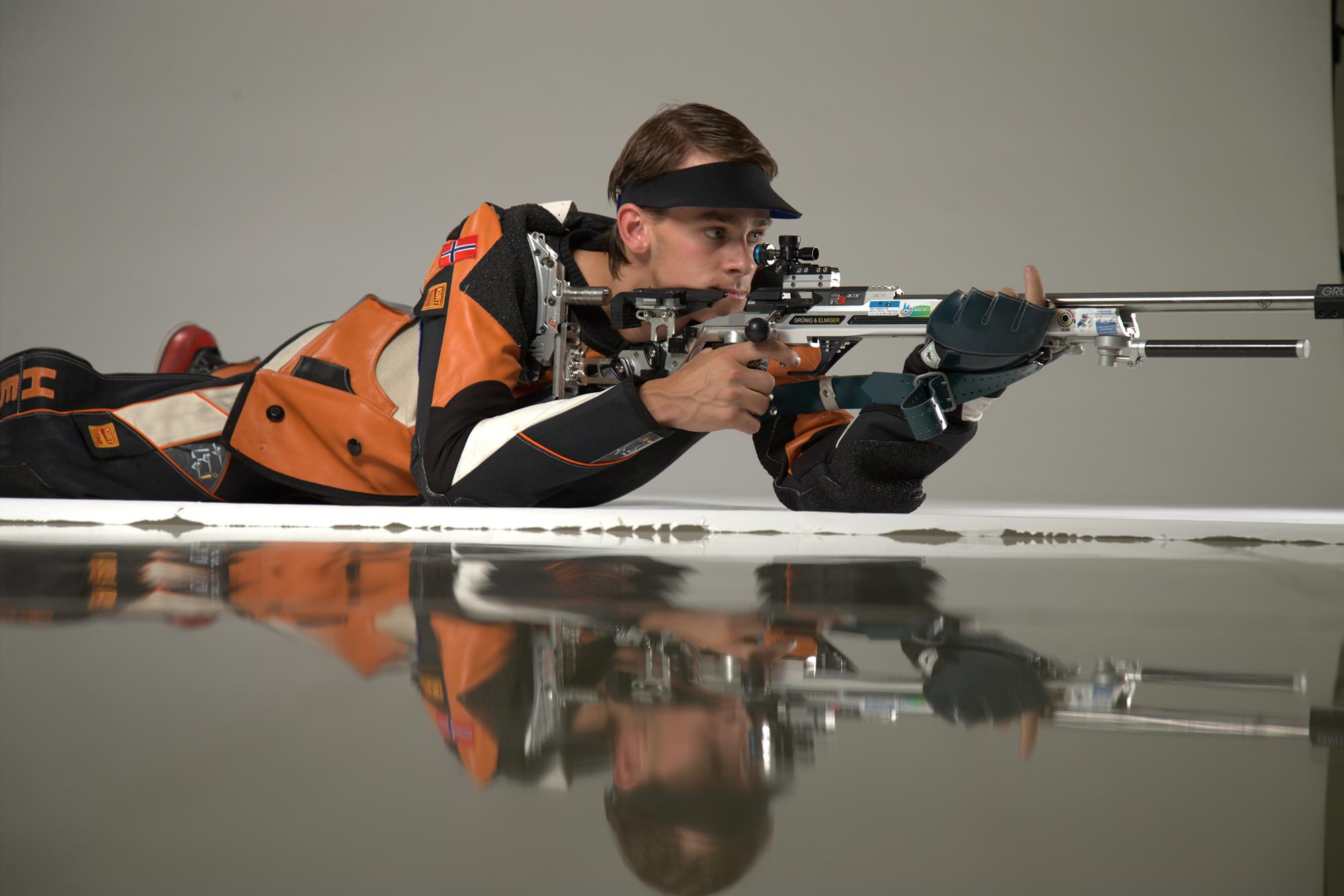 OXFORD, Miss. – Led by freshman Henrik Larsen's record-breaking performance, the fourth-ranked Kentucky rifle team fired a 4714 at the Ole Miss Open on Saturday inside the Patricia C. Lamar National Guard Readiness Center.
 
The Cats fired 2348 in smallbore, one of their highest scores in recent action, and 2366 in air rifle. This is the first time that UK has started the season above the 4700 mark.
 
Larsen paved the way for the Wildcats in the first match of his career, setting school records in smallbore and combined. The Mysen, Norway, product put on a show and fired a 595 in smallbore and a 598 in air rifle for a 1193 combined score. Larsen's 598 matches the team-high score in the discipline from all of the 2016-17 season, while his 595 surpasses the previous school record by three points.
 
"For the first match of the season, I thought we handled ourselves very well," head coach Harry Mullins said. "The work that the team has put into smallbore is beginning to show. Henrik's 595 is a great way to start the season. We are a lot stronger air rifle team than we showed today. We will go back and work on some things to help that in the next match, but I am proud of the team and the effort that we gave today."
 
Junior Hanna Carr fired a 593 in air rifle, which is just two points shy of her career-high score that she matched last season at the Ole Miss Open. The First-Team All-Conference smallbore selection notched a 587 in the discipline.
 
In smallbore, Billy Azzinaro finished just three points shy of his career-high in smallbore at 585 and then followed it with a 587 in air rifle. Cathryn Papasodora ultimately finished with a 588 in air rifle and 581 in smallbore.
 
The Wildcats will look to build off their strong performance this early in the season. UK will be back in action with its first home match on Oct. 15 against Navy, which will also be the first Great American Rifle Conference match of the season.