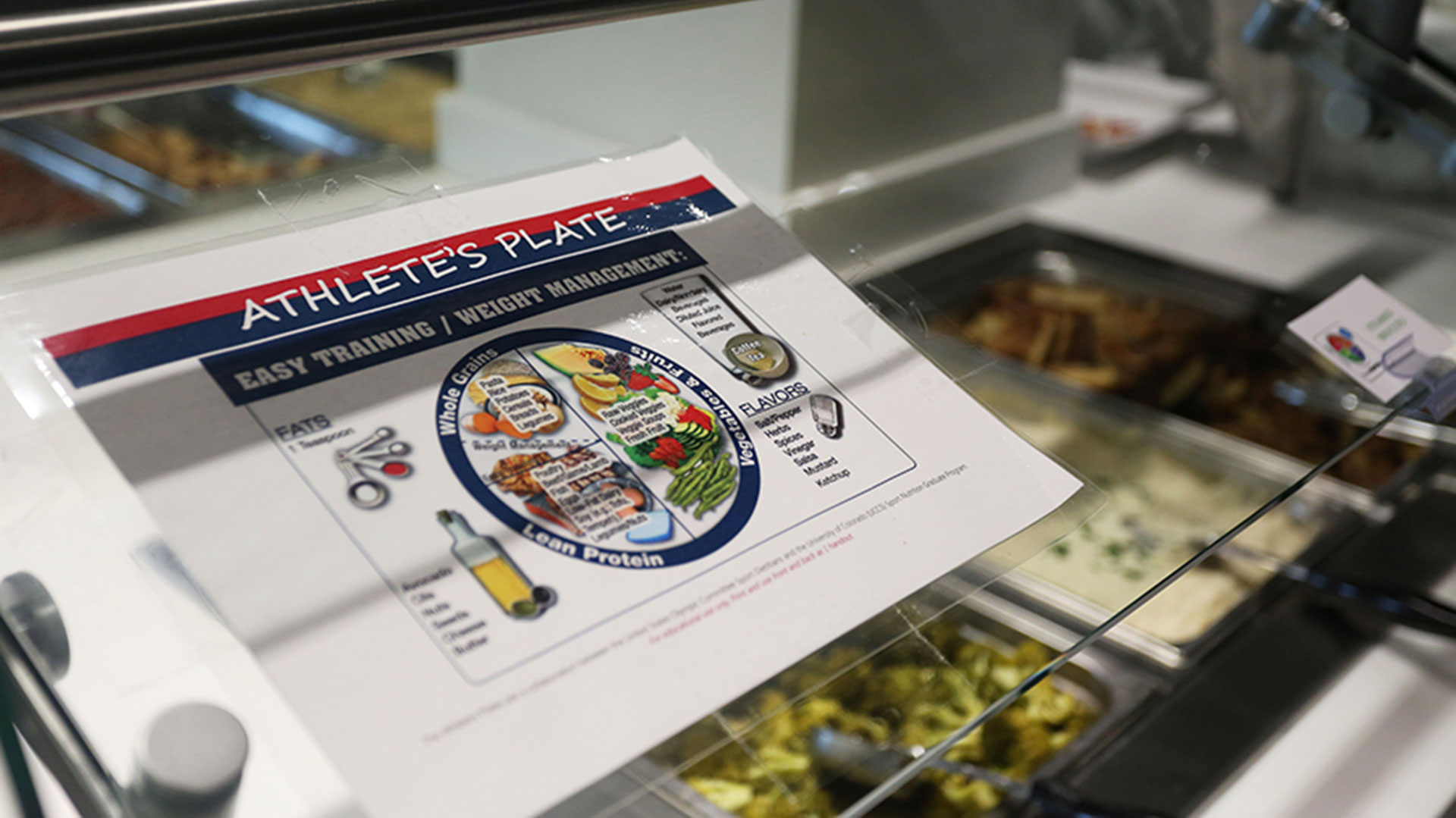 Buy the Kentucky Football Yearbook at Kroger Field and at Kroger Stories across the state or by clicking this link
Stephen Johnson has heard it his entire football life. Gain weight. Put on muscle. Eat more.
The slender Rancho Cucamonga, California, native has always done his best to heed the commands, even when he didn't know how to go about doing it the right way.
"I would try to just get whatever calories I could," Johnson said. "Whatever fast food that was quickest, that was easiest, put it in my phone, get the calorie app and then do it that way."
That was Johnson before he arrived at the University of Kentucky as a junior-college transfer in January 2016 from the College of the Desert via Grambling. That was before he took full advantage of his opportunity as starting quarterback and led the Wildcats to their first bowl appearance since 2010. During that time, Johnson has traded fast-food cheeseburgers for salmon, chicken nuggets for grilled chicken and French fries for lots and lots of rice.
"Now, I really try to focus on the good stuff," Johnson said.
That may sound simple, but the infrastructure supporting Johnson's dietary metamorphosis is actually quite complicated. UK's Performance Nutrition efforts are led by Monica Fowler, the registered dietitian who has been a full-time member of UK Athletics' staff since 2013.
Working with all 22 Wildcat teams, Fowler has developed a well-earned reputation as one of the department's busiest people. Most days for Fowler, her right-hand woman Shae Carson and her team start at 5:30 a.m., when they set up fueling stations at both the Joe Craft Football Training Facility and the Nutter Training Center, which now houses many of UK's Olympic sports teams, so athletes can grab water and a snack ahead of their early-morning workouts. Kroger supplies food for UK Performance Nutrition – @FuelingTheCats on Twitter – as part of the comprehensive partnership with UK announced in May.
Then it's time for Fowler to set up the smoothie bar during those workouts and begin the work that makes the biggest impact on Johnson and his nearly 500 fellow UK athletes.
Johnson gets it. He knows he has to eat the right way if he's going to reach his weight goal of 195 pounds before the start of the 2017 season. That's why he doesn't hesitate to eat a big breakfast, food before and after workouts, snacks throughout the day, and a big dinner all totaling around 5,000 calories.
"He's found out his groove and he goes with it," Fowler said. "One of the best thing we can do is once they get going on it is kind of monitor from afar."
For those not like Johnson, Fowler's job isn't so easy.
"One of the hardest things that we have is getting the athletes to think of nutrition the same way they think of strength and conditioning and athletic training," Fowler said. "Because they've always been eating the way that they're eating and they're good athletes. So that's going to be the last thing they're going to tweak."
Fortunately, Fowler works in tandem with a strength and conditioning department that understands the importance of nutrition. That starts with Associate Athletics Director for Administration and Performance Stephanie Simmons, a former strength coach who oversees both groups and makes sure they work well together.
"They understand it's a two-pronged approach," Fowler said. "You gotta lift weights and you gotta eat. You can't just eat and not lift weights. You're not going to get muscly. You can lift weights and not eat and you're not going to gain any muscle."
Emily Franklin, a middle blocker on the volleyball team, has come to embrace that approach as well. The Mesa, Arizona, native, after redshirting her freshman year, has grown into one of her team's steadiest players heading into her senior season.
"I think nutrition is a big part of that," said Franklin, who reported gaining 10 pounds of muscle since her arrival at UK. "Without it, I don't think I would be where I am today. It's definitely something I've learned over the years. I knew that you needed to eat well to gain muscle or do well in the weight room, but I don't think I had any idea how much it could really impact if you did it all the right way and really stuck to your plan."
Developing that plan is all about education and information gathering.
When freshmen arrive on campus, they now complete an assessment to gauge their nutritional knowledge. Those with weight loss or weight gain goals then start by tracking their calorie intake in detail without changing their diet to set a baseline. From there, they know what it will take to gain or lose weight and the learning about nutrition can begin.
But before this past January, Fowler and her team were limited in their teaching ability. Without a proper kitchen setup, they had to impart mostly theoretical concepts rather than offering opportunities for practical learning. Fowler managed to find makeshift cooking areas all over campus, but the situation was not ideal.
"There's just X amount you can do in that situation," Fowler said. "We didn't have refrigerators to store stuff in. We didn't have ways to wash dishes. I would take dishes home and wash them in my kitchen because I didn't have a way to clean up."
Fortunately, that's no longer an issue.
When the football team moved into its new facility adjacent to Kroger Field, that created space in the Nutter Training Center for a new kitchen. Open to all athletes for dinner during the summer and breakfast all year long, the kitchen features five cooking stations, plenty of sinks and room for up to 20 people to cook at a time.
"It's a real-world setting and they're a lot more receptive to what we talk about," Fowler said. "Instead of saying, 'You need to eat fruits and vegetables with dinner,' we say, 'This recipe you could add peppers to it and it's going to give you a vegetable.' Our goal with the kitchen is to be able to have them in there and be able to engage them and talk to them about nutrition while they're cooking and get them to learn skills so that they can go home and do these things."
Both Franklin and Johnson are there, which is a far cry from where they were before being exposed to UK's Performance Nutrition Program.
"I probably couldn't even make mac and cheese," Franklin said. "My mom always cooked breakfast, lunch and dinner for us, so coming here I just had nothing. It was a big change. This past year, especially, now that the nutrition room over at Nutter is open, I think it's been super helpful. They've taught us how to cook all these different meals."
"Zero," Johnson said, appraising his own nutritional knowledge. "Really nothing, actually. I would just eat to eat, really. But now, sitting down with Monica (and her staff), they really helped me out to really understand how to eat."
How to eat and, just as importantly, how to cook.
The techniques and recipes taught in the kitchen at Nutter are both simple and nutritious. The idea behind all of them is to show a group of young people balancing practice, training, classes and schoolwork that cooking and eating healthy can fit into a busy schedule.
"The kitchens have helped us just to look at, hey, you don't have to grab a bar," Fowler said. "You can cook some food. It's a holistic approach that's just starting to come together."
An important part of that approach is to help athletes view cooking as a treat, not a chore. Considering 30-40 Wildcats come to the kitchen each night even though it's completely optional, it's safe to say Fowler is on the right track.
"I love cooking," Franklin said. "Me and my roommate, Darian Mack, we'll be like, 'Oh, what do you want to make for dinner?' or, 'Oh, let's look up this recipe.' We have a whole cabinet of just tons of spices. We love it. I would consider myself a good cook."
Good enough, in fact, that Franklin has gone from student to teacher, doing things like showing her other roommate, Jordan Fry, how to cook chicken for chicken salad. It's also not uncommon in the kitchen at Nutter to see things like softball's Abbey Cheek teaching a couple of women's basketball players how to make an omelet.
"You get to meet new people and if you don't know how to do something someone else will help you," Franklin said. "You can all come with recipes or you can do the recipe of the week. I think it's just a cool environment to get to know all the other athletes."
What started as a way for athletes to learn how to cook has become a little community on the south side of campus.
"You've got all the different athletes at the school in there socializing and making their meals for the day," Johnson said. "It's really kind of a unique thing. I don't know any other schools that have that. It's really unique over there to have all the athletes come together."
What Fowler has built is indeed unique and it's paying dividends in competition. And another positive about UK Performance Nutrition is athletes don't stop needing to eat when their careers end, so they'll apply the lessons they learn for a lifetime.
"If I didn't have any of this, I still probably wouldn't know how to cook," Franklin said. "So it's definitely impacted me a lot and everyone else can say the same thing. I'm really appreciative that they have this. I'll remember it for the rest of my life."