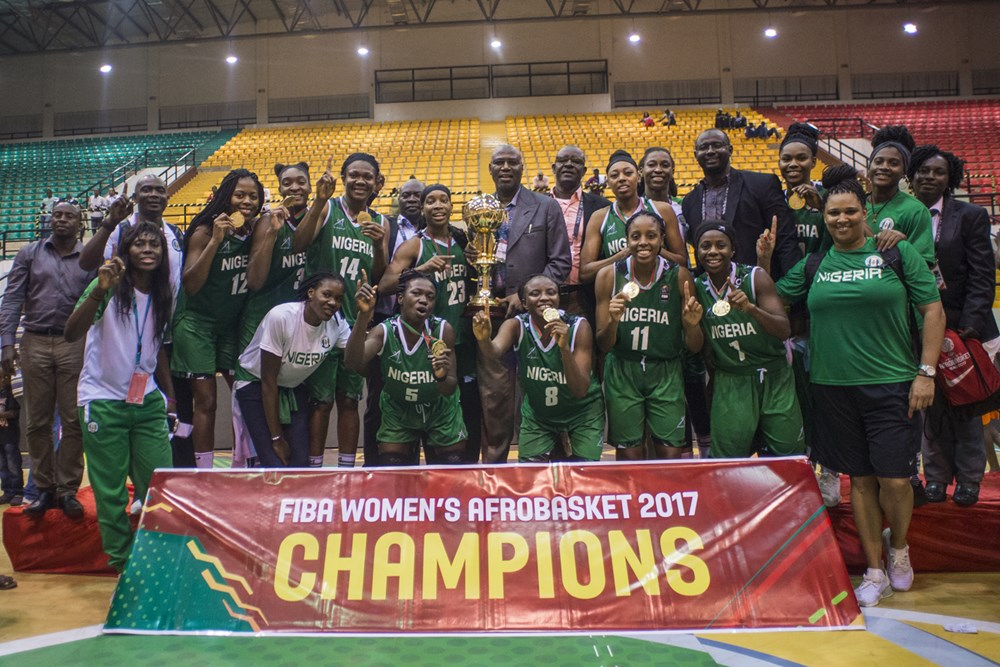 August 28, 2017 - 01:17 PM
Akhator Leads Nigeria to FIBA AfroBasket Championship
LEXINGTON, Ky. – Former University of Kentucky forward Evelyn Akhator scored a team-high 13 points with seven rebounds helping Nigeria defeat Senegal 65-48 to earn its third FIBA Women's AfroBasket title Sunday in the Malian city of Bamako.
 
Akhator was a star for Nigeria the entire tournament, averaging 15.3 points per game and 9.5 rebounds per game. The native of Lagos, Nigeria, hit 49.5 percent from the field and 75 percent from the charity stripe with 1.9 assists per game and 1.8 steals per game. The forward scored in double figures in six of the eight games played and had double-figure rebounds in four games. For her efforts, Akhator was named one of five players to the All-Star Five Team. 
 
Nigeria went a perfect 8-0 during the event and thus has qualified for the 2018 FIBA Women's Basketball World Cup in Spain.
 
Akhator joined the team in late July to participate in training camp. Following Nigeria's conclusion in the tournament, she will return to the United States to finish the WNBA season with the Dallas Wings.
 
Before the event, Akhator played in 15 games for Dallas after being drafted third overall in the 2017 WNBA Draft to become the highest draft pick in Kentucky women's basketball history. Akhator was averaging 4.1 minutes per game as a rookie.
 
For more information on the Kentucky women's basketball team, visit UKathletics.com or follow @KentuckyWBB on Twitter, Instagram and Snapchat, or Kentucky Women's Basketball on Facebook.