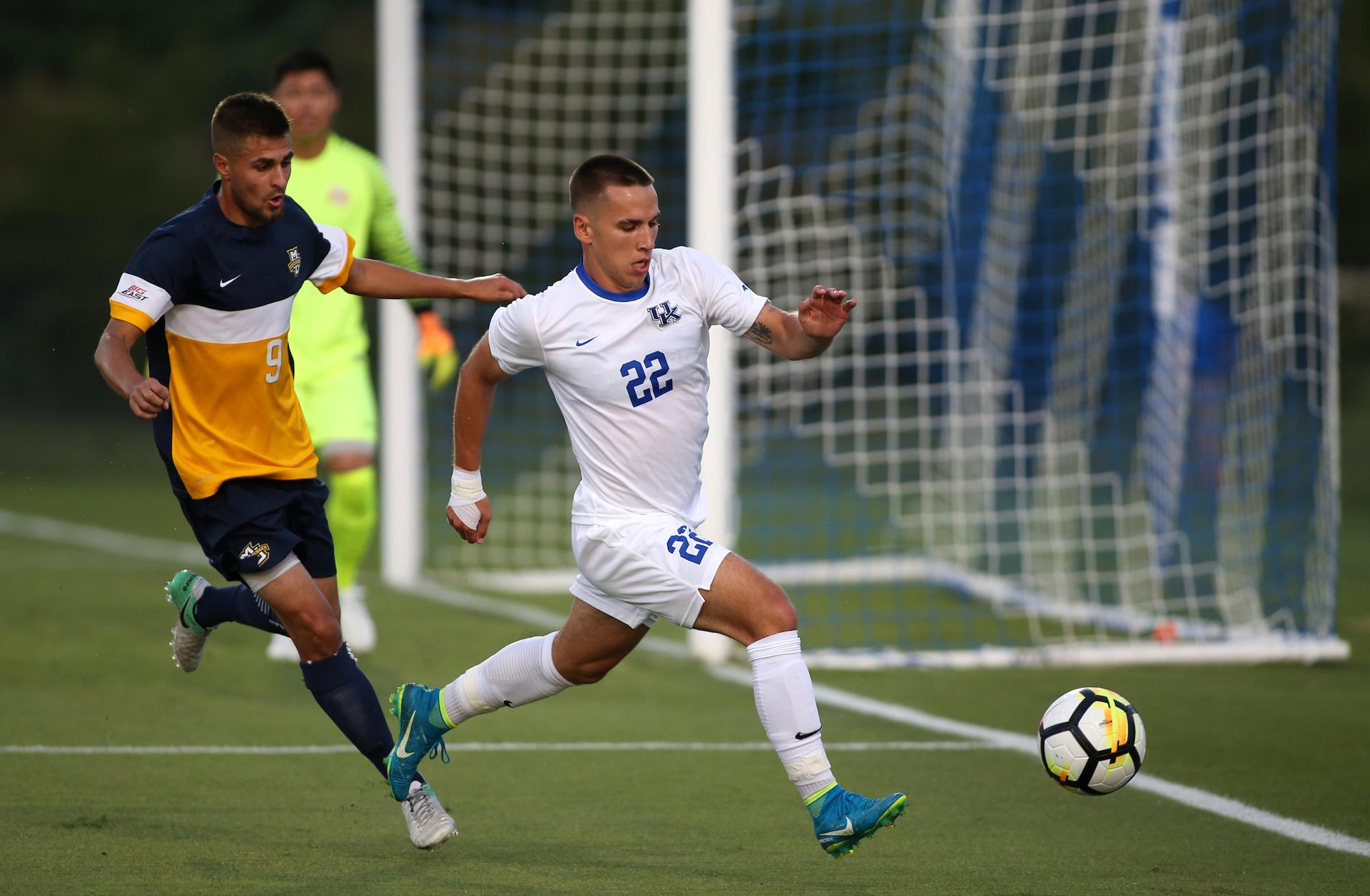 August 28, 2017 - 05:44 PM
Kentucky Begins Road Schedule at ETSU Tuesday
Live Stream | Live Statistics
 
JOHNSON CITY, Tenn. – The Kentucky men's soccer team will open the road portion of its schedule at East Tennessee State University on Tuesday at 7 p.m. ET.
 
Kentucky begin its three-game road stretch at ETSU ahead of a weekend trip to Memphis before traveling to Louisville on Sept. 5.
The match will be broadcast via the SoCon Digital Network.
The setup
Kentucky enters Tuesday having won its only other game this season to date, 1-0 in overtime against Marquette last Friday. Freshman goalkeeper Enrique Facusse earned his first win and clean sheet, with senior forward Andrew McKelvey scoring the winner.
 
ETSU drew Dayton 1-1 in its season opener. The Bucs finished with 12-5-3 record in 2016, earning the program's first at-large NCAA Tournament bid. ETSU's accomplishments a year ago included a regular season Southern Conference championship, an appearance in the conference tournament championship and a 7-0-1 home record.
Kentucky finished 2016 with a 3-4 road record.
 
The precedent
The two sides will meet for the sixth season in a row with the home team having won every year since 2012. Kentucky leads the series 3-2.
 
Last year, Kentucky needed a second overtime to win 1-0. In a parallel to Friday's season opener, McKelvey scored the golden goal.
 
—
For the best coverage of UK men's soccer follow the team's social media accounts on Twitter, Facebook and Instagram in addition to on UKathletics.com.