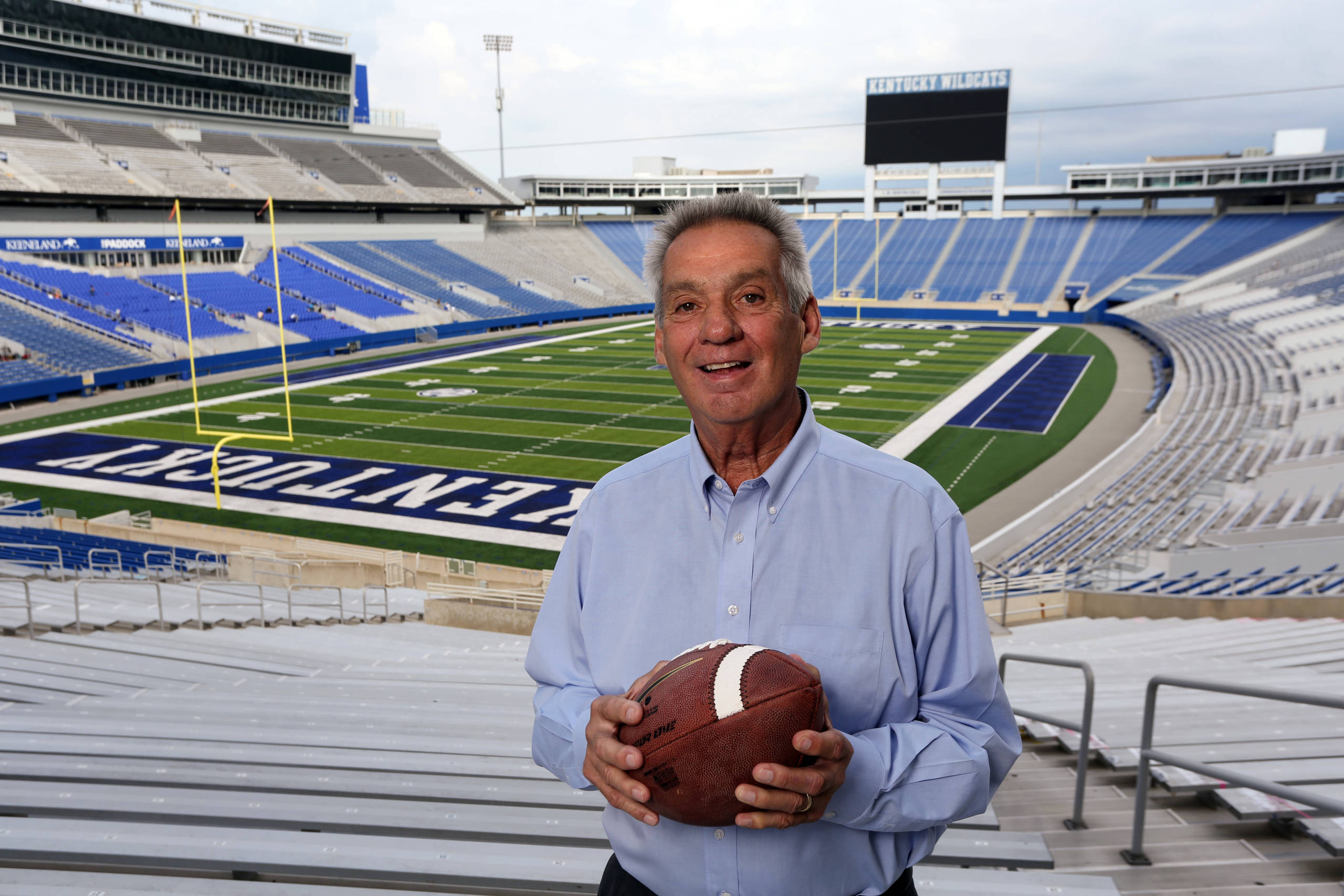 LEXINGTON, Ky. – Talbott Todd, University of Kentucky football letterman and a tremendous enthusiast of all things Wildcat, passed away Sunday evening in Lexington.  
"Talbott Todd made a tremendous impact on the University of Kentucky, the UK football program and on me personally," said Mitch Barnhart, UK Director of Athletics. "His optimism, passion and encouragement, no matter the circumstances, were constant sources of strength for us. There wasn't a fall Saturday that Talbott didn't believe his Wildcats were going to win. His love for this university was only exceeded by his love for his family. We extended our heartfelt condolences to Marilyn and the entire Todd family."
Todd succumbed to amyotrophic lateral sclerosis (ALS), also known commonly as Lou Gehrig's Disease. A popular person in Lexington, Todd courageously allowed his condition to be known publicly, in order to raise awareness for care and research of the disease.  
Todd – nicknamed the "Richmond Rocket" during his high-school days – came to UK from Richmond, Kentucky, a highly sought-after quarterback/defensive back. He played both positions for Coach Charlie Bradshaw, but spent most of his time in the secondary. He led the team in interceptions with four as a sophomore and memorably secured the game-clinching fumble recovery as UK upset No. 1-ranked Ole Miss in Jackson, Miss.
After his playing career, Todd went on to a 50-year career with Northwestern Mutual and built a family with his wife of 52 years, Marilyn, and sons Jeff and Jim.  Talbott was steadfast in his support of UK Athletics, particularly the football team. He was a fixture at UK games and practices, building relationships with countless coaches and players over the last five decades. 
A year ago, the alley between Kroger Field and Nutter Field House was named Talbott Todd Way. It is the site of the team's pregame Cat Walk, where fans cheer the Wildcats on their arrival to Kroger Field each game day.