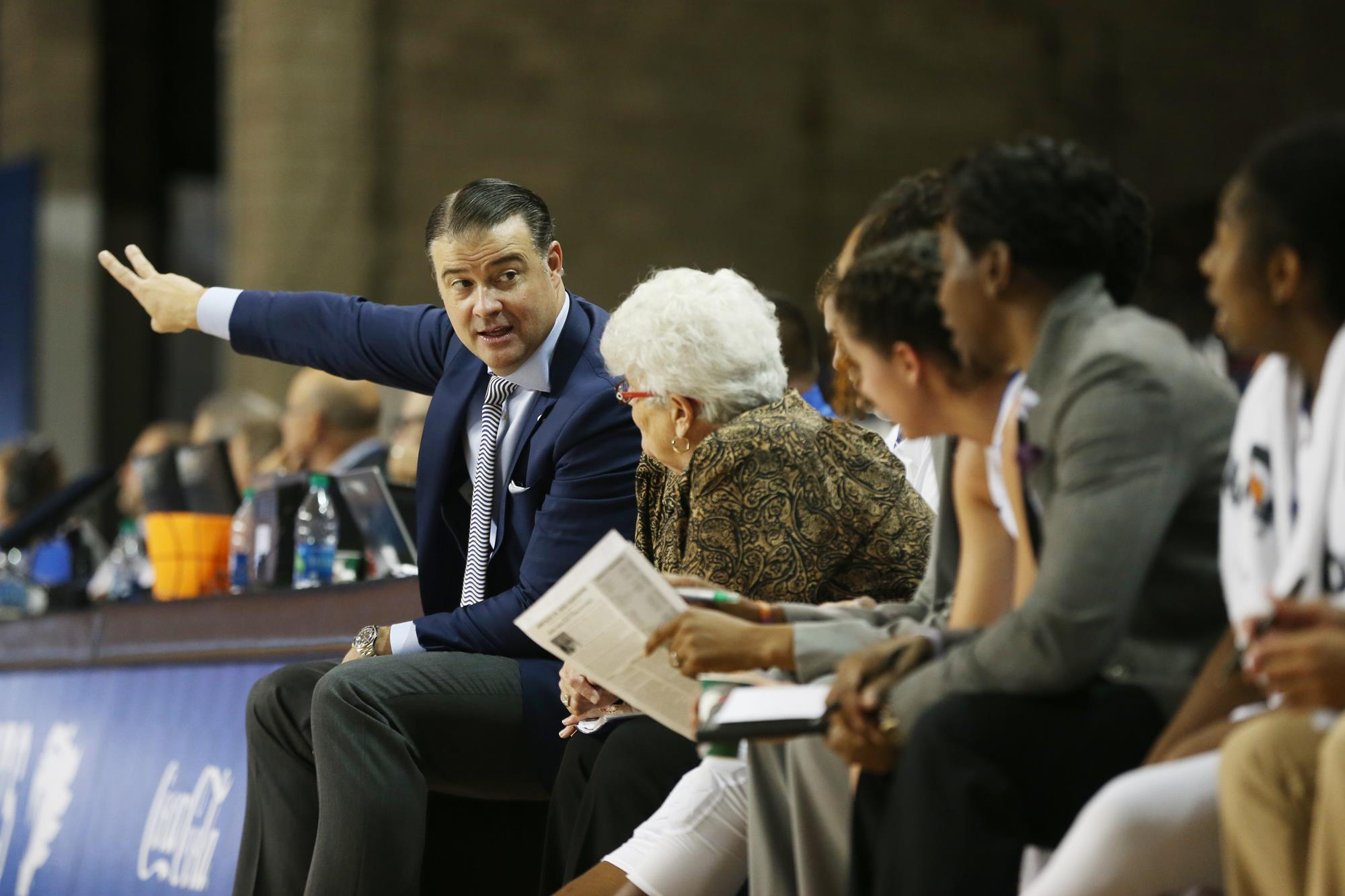 August 25, 2017 - 12:40 PM
Kentucky WBB Hosting Coaching Clinic Oct. 7
LEXINGTON, Ky. – The University of Kentucky women's basketball coaching staff will host a coaching clinic on Saturday, Oct. 7 from 9:30 a.m. to Noon ET at the Joe Craft Center, featuring the entire women's basketball coaching staff, which has over 80 years of collegiate coaching experience.
The clinic costs $50 per coach, which includes a t-shirt and jump drive with detailed drill instruction. Registration is available online at the link above and interested coaches should register by Monday, Sept. 29 at 5 p.m. ET. For more information or questions, email kentuckywbb@uky.edu. The clinic is open to coaches only.
Coaches that attend the clinic will have a chance to learn from UK head coach Matthew Mitchell, associate head coach Kyra Elzy, assistant coaches Niya Butts and Lin Dunn, and more. Together, the coaching staff has over 80 years of Division I coaching experience and has been a part of 34 NCAA Tournaments, including eight Final Fours, four national championships and one WNBA championship.
As part of the clinic, each coach will have a chance to receive two tickets to the Kentucky-Missouri football game on Saturday, Oct. 7 at Kroger Field. A limited number of tickets are available. The coach using the complimentary ticket must present identification to the person supervising the use of the pass list at the admission gate.
For more information on the Kentucky women's basketball team, visit UKathletics.com or follow @KentuckyWBB on Twitter, Instagram and Snapchat, or Kentucky Women's Basketball on Facebook.