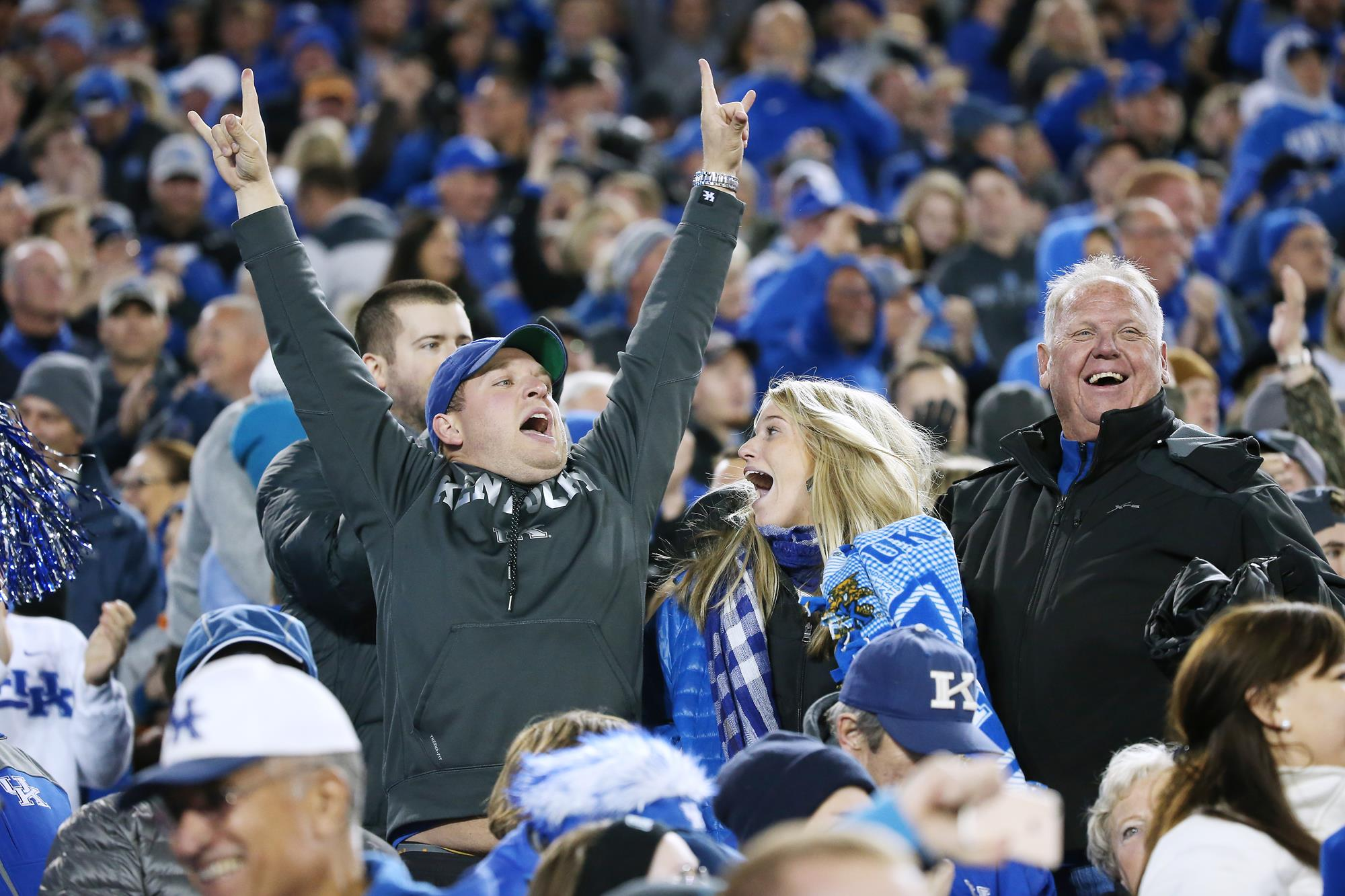 LEXINGTON, Ky. – Kentucky football head coach Mark Stoops will return to the airwaves for his weekly call-in show on Monday from 6-7 p.m.
 
The Paul Miller Ford Mark Stoops Show is hosted by The Voice of the Wildcats, Tom Leach. Fans will have the opportunity to ask questions of Coach Stoops by tweeting to @UKSportsNetwork or by calling 1-800-606-GAME (4263) or 859-280-2287.
 
The show airs in Lexington on WLAP-630, online at UKathletics.com and on UK Sports Network affiliates throughout Kentucky. A live video stream of the show powered by Paul Miller Ford will be available on UKathletics.com as well as on the official Facebook page of Kentucky football.
 
The show will air on the following dates during the 2017 season:
Monday, Aug. 28
Monday, Sept. 4
Monday, Sept. 11
Monday, Sept. 18
Monday, Sept. 25
Monday, Oct. 2
Monday, Oct. 9
Monday, Oct. 16
Monday, Oct. 23
Monday, Oct. 30
Monday, Nov. 6
Monday, Nov. 13
Tuesday, Nov. 21
Monday, Nov. 27
Season tickets are available at UKFootballTix.com for $310 apiece with corresponding K Fund donations attached. Fans can secure the best seat locations and year-round benefits by purchasing a season ticket package. Fans are able to use the Kentucky Football Virtual Venue to view and compare available seat locations and see a 360-degree virtual view from the seats inside Kroger Field. The Virtual Venue has been updated to reflect the installation of nearly 6,000 new bench-back seats in the upper level for the 2017 season. Payment plans are available for new purchases.
Public season-ticket packages in Sections 201-203 and 209-211 are $240 apiece. Fans can view a seating chart with the various pricing levels here. Limited quantities of the Kentucky Football Pocket Pass will also return for the 2017 season, which includes a mobile ticket to all seven home games for a discounted price of $205 while supplies last. 
The Wildcats will open the 2017 season with a game at Southern Miss on Sept. 2 and make their home debut on Sept. 9 vs. Eastern Kentucky University.
 
For more information on the Kentucky football team, follow @UKFootball on Twitter and Instagram, or like Kentucky Football on Facebook.