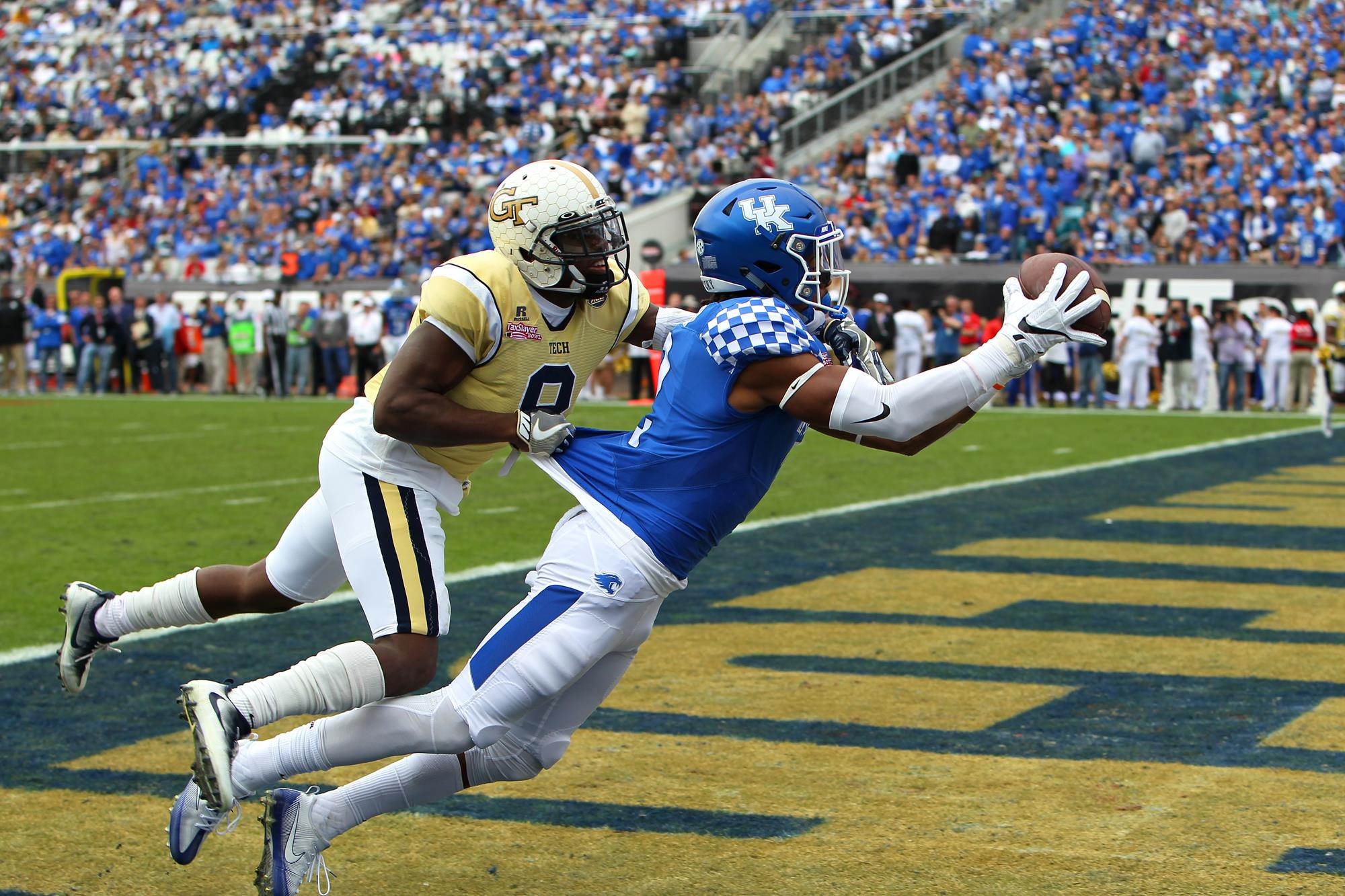 LEXINGTON, Ky. – Kentucky senior wide receiver Dorian Baker suffered a fracture-dislocation in his left ankle during Saturday's scrimmage and will miss significant time and possibly the entire 2017 season, head coach Mark Stoops announced today. Baker is scheduled for surgery Tuesday, Aug. 22 to be performed by Dr. Darren Johnson at the University of Kentucky Chandler Medical Center.
 
Baker, a native of Cleveland Heights, Ohio, has started in 23 of 32 games in his three seasons as a Wildcat. In 2016, he missed the first three games due to a preseason hamstring injury but returned to become a key cog in UK's offense, catching 14 passes for 208 yards and two scores. By season's end, Baker became just the 27th player in school history to compile 1,000 career receiving yards with 1,015.
 
"We're very disappointed for Dorian, as he had a good offseason and was helping lead our receivers during preseason camp," Stoops said. "However, we are hopeful for a full recovery and look forward to his eventual return to the field."
 
Baker has a redshirt year available and could return in 2018 if he does not play this season.
 
As a sophomore in 2015, Baker led the team in catches (55) and touchdowns (three), collecting 608 yards, including a team season-long 53 yard catch vs. Louisville.
 
As a freshman, he played in 10 games with three starts, totaling 19 receptions for 199 yards and one touchdown.