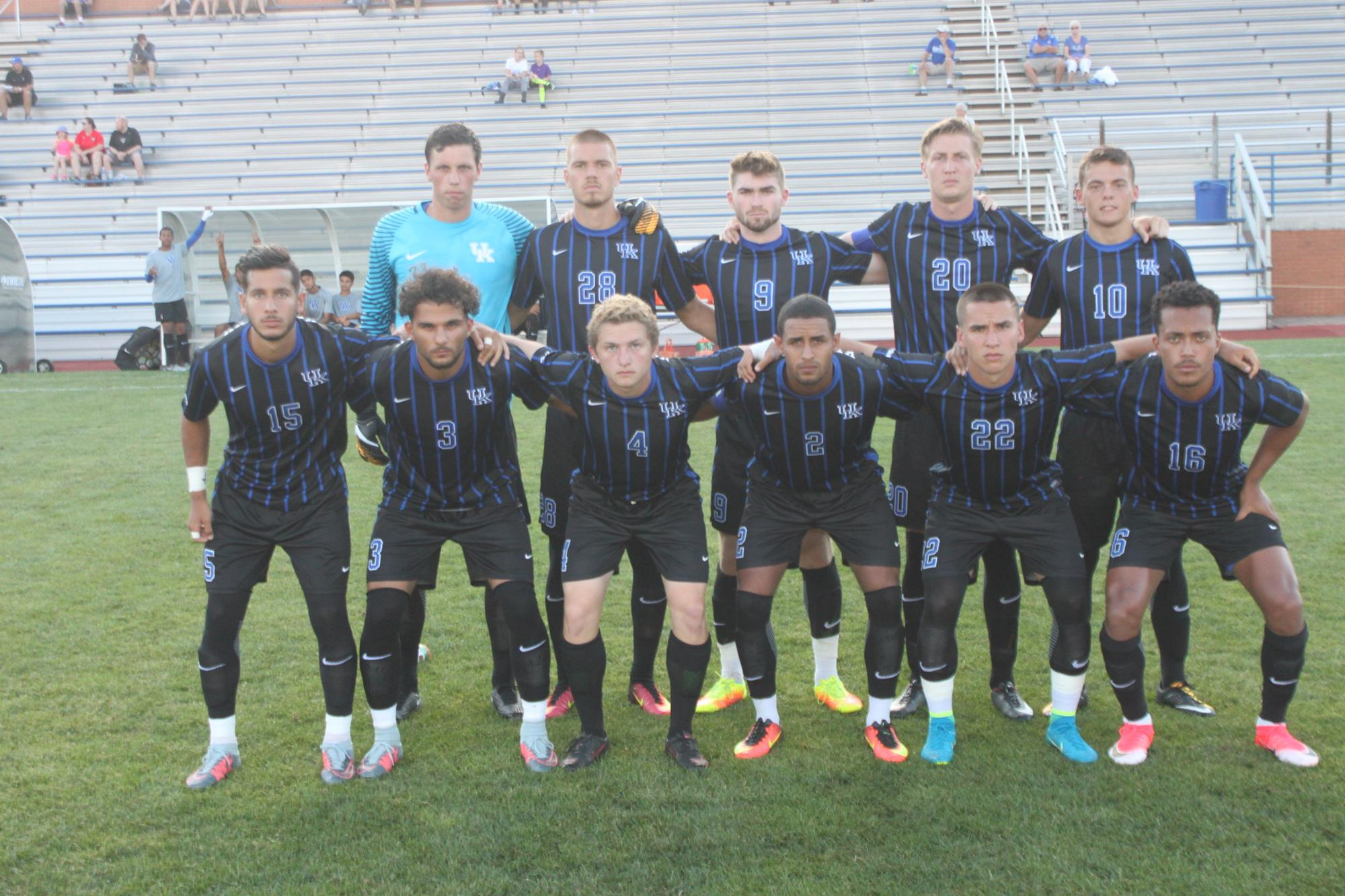 August 20, 2017 - 12:35 AM
UK Men's Soccer Draws SLU in Final Exhibition
St. LOUIS — Kentucky and St. Louis played to a 0-0 draw in both team's exhibition finales on Saturday at Robert R. Hermann Stadium.
Kentucky missed good chances with new Wildcat Kalil ElMedkhar hitting the woodwork in the 38th minute, and Stefan Stojkovic having a shot stopped by a chargin SLU keeper with 61 minutes gone. 
Newcomer keeper Enrique Facusse was whistled for handling a back pass in th box with a minute remaining, but JJ Williams did well in the wall to block the ensuing free kick.
Kentucky finished the preseason having drawn this friendly after losing to NKU on Monday.
The Wildcats will welcome Marquette to The Bell for the regular season opener next Friday at 7:30 p.m. ET.
For the best coverage of UK men's soccer follow the team's social media accounts on Twitter, Facebook and Instagram in addition to on UKathletics.com.