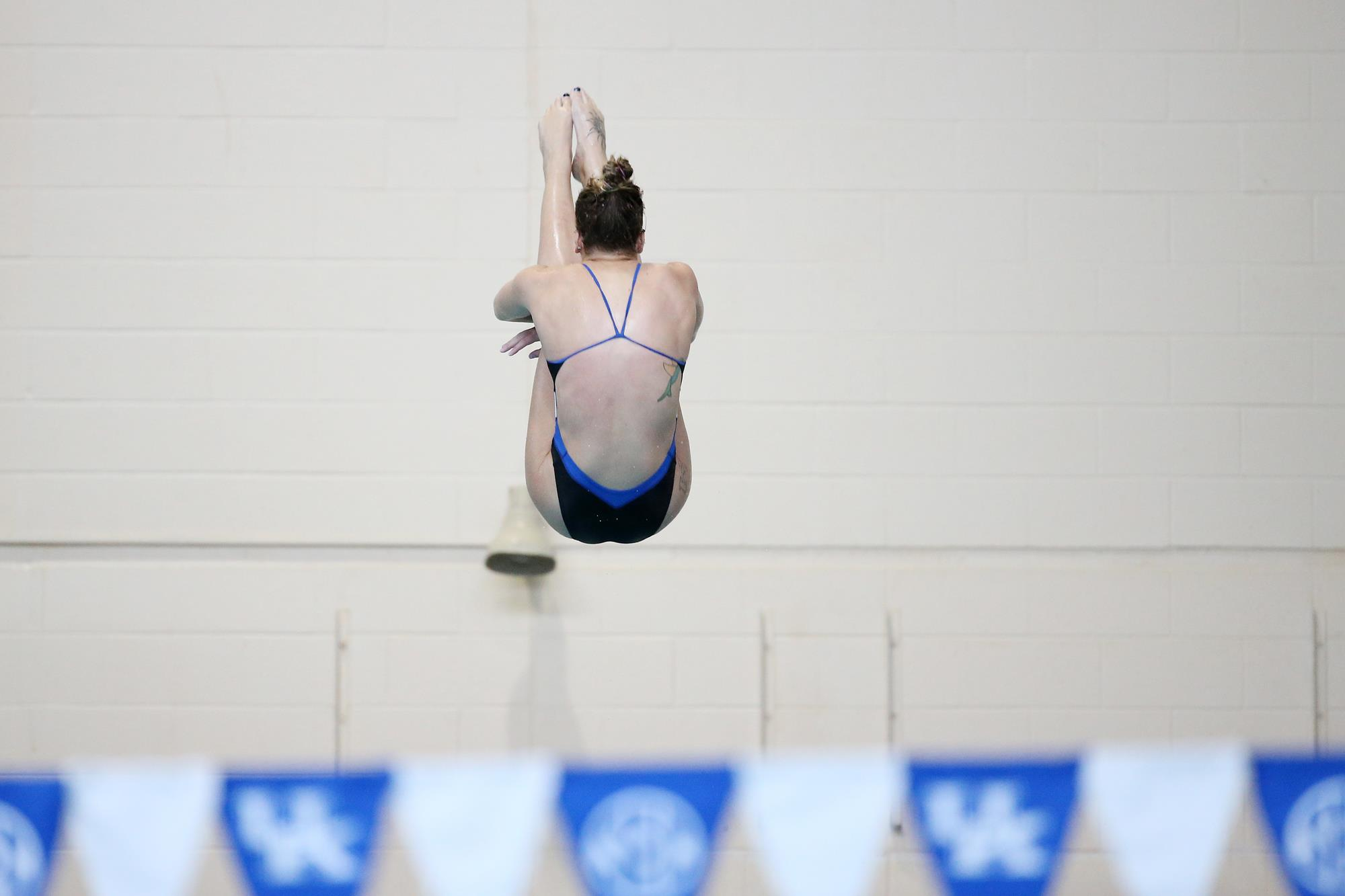 August 12, 2017 - 10:07 AM
Hamperian Earns Silver on 3-Meter as Cats Wrap U.S. Nationals
COLUMBUS, Ohio – Recently graduated Kentucky diver Rebecca Hamperian finished second in the 3-meter diving finals at the USA Diving Senior National Championships Saturday afternoon.
Saturday marked the final day of the two-week diving competition at the national championships, hosted at McCorkle Aquatic Pavilion on Ohio State University's campus.
Hamperian qualified for the finals on Thursday, advancing through the preliminaries and semifinals in third and fourth, respectively. In Saturday's finals, she had her best showing, posting a score of 270.45 points. Maria Coburn of Longhorn Aquatics (University of Texas) was the champion with 328.55 points.
"Great finish today for Rebecca," said Kentucky head diving coach Ted Hautau. "She was a little out of rhythm with the board, but she was a pro and fought hard in the air to get her dives vertical and score. Really pleased with her poise and fight!"
For the latest on the Kentucky swimming and diving program, follow @UKSwimDive on Twitter, on Facebook at Facebook.com/UKSwimDive, and on the web at UKathletics.com.