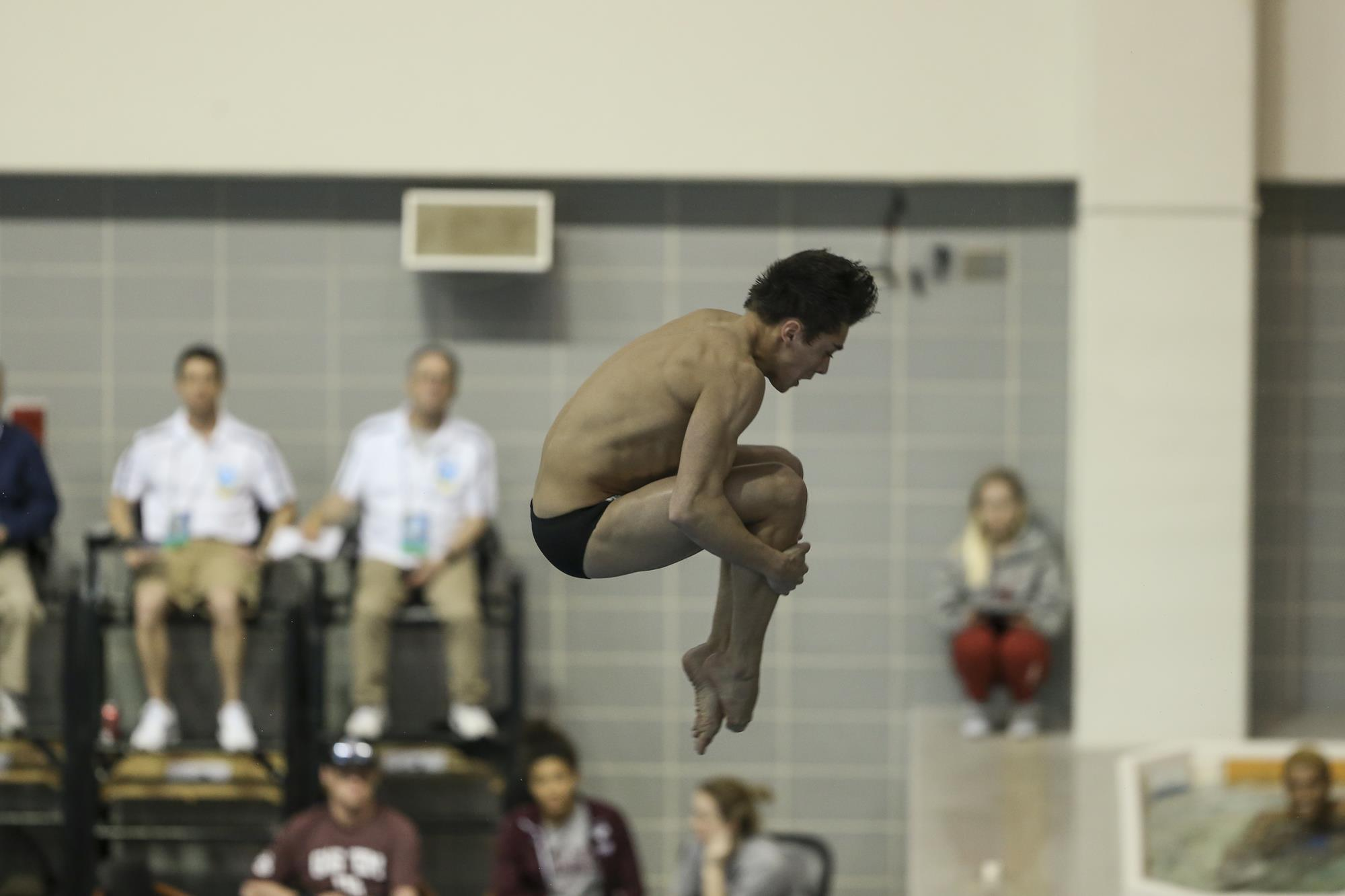 August 11, 2017 - 09:50 AM
Kevin Frebel Places Fifth on One-Meter at U.S. Nationals
COLUMBUS, Ohio – Rising sophomore Kevin Frebel captured fifth place on the senior men's one-meter springboard at this week's USA Diving National Championships to lead the Wildcats' strong showing at the event.
Frebel advanced out of the preliminary round in sixth, putting up a six-dive score of 308.20. In the finals, he improved his total to 315.95 to help him to a fifth-place finish in the event. The sophomore also competed in the senior men's three-meter springboard event, placing 19th in the prelims with a score of 318.65, just under four points shy of advancing him to the semifinal.
"Great experience for Kevin," said head diving coach Ted Hautau. "That was his first Senior National Championship and he navigated through his nerves in the preliminary round and made the final, which was the goal. Awesome job moving up in the finals and taking fifth and an awesome job of training and improving this summer."
Incoming freshman Chase Lane had a solid performance at the championships, competing in all three dives in the boys' 16-18 age group. The Tallahassee, Florida, native finished fourth on platform (537.35), sixth on one-meter (513.25) and 13th on three-meter (516.70). 
"Chase and his club coaches put a lot of time in this year on building his strength, his technical skills and adding degree of difficulty," said Hautau. "It paid off as he improved in every discipline, especially 10-meter platform. He made a 100-point improvement in one year, jumping from 11th to fourth this year at Junior Nationals."
Recently graduated Kentucky diver Rebecca Hamperian finished sixth overall in the senior women's one-meter event and continues to compete on the three-meter springboard which will conclude Saturday after placing third in the prelims and fourth in the semifinal round of the event.
Junior Kailey Francetic also competed on the one-meter board, finishing 21st with a five-dive total of 205.50. 
Kentucky's 2017-18 swimming and diving season kicks off with its annual Blue-White intrasquad scrimmage on Sept. 29 before hosting its first dual meet against Vanderbilt on Oct. 4.