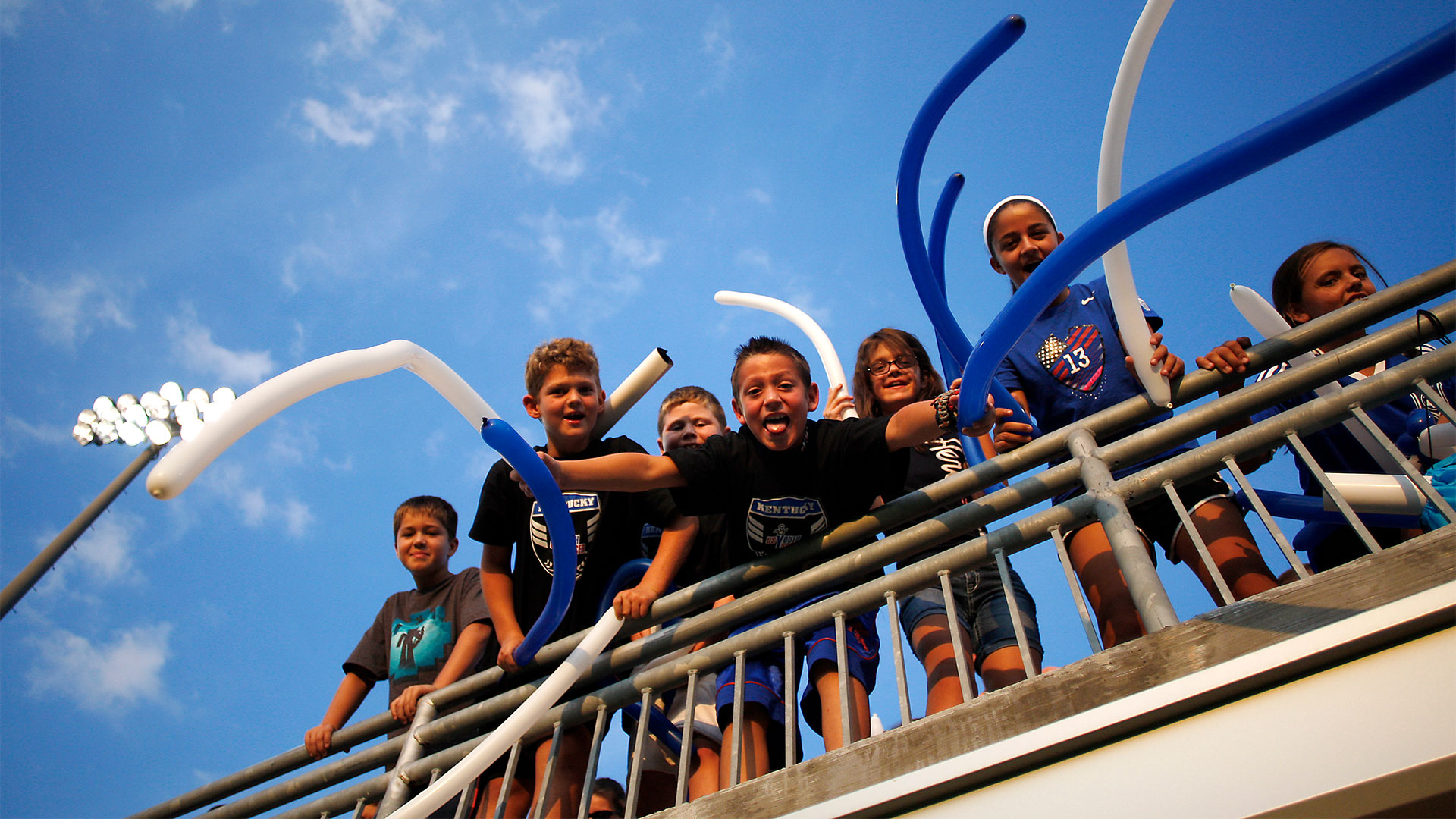 August 10, 2017 - 10:38 AM
Fan Experience Enhancements Coming to Fall Olympic Sports
LEXINGTON, Ky. – Based on fan feedback, UK Athletics will implement fan experience enhancements for volleyball matches at Memorial Coliseum and men's and women's soccer matches at the Wendell & Vickie Bell Soccer Complex this fall.
The most significant change at both venues is that ticket scanning will be introduced for all home volleyball, men's soccer and women's soccer matches for the 2017 season. Season and single-game tickets for all three sports will now be barcoded and scanned for validity at each venue's entrance, which will give fans access to additional ticket management features. These changes will also apply at women's basketball, gymnastics and softball games this season.
In order to expedite entry, fans are encouraged to have their tickets out and ready to present to staff individually at each game. Fans are also encouraged to familiarize themselves with each venue's policies at UKAthleticsGameday.com, arrive early and travel light.
The following enhancements will also be in place at Memorial Coliseum:
• Additional healthy snack options will be available at concession stands, as Kroger's popular Simple Truth brand will have a presence on match day. Kroger is the Official Fuel Partner of the University of Kentucky. A full diagram of concessions options at Memorial will be available this season on programs and at UKAthleticsGameday.com.
• In an effort to create a family-friendly environment for fans, a semi-private area in women's restrooms will be available to nursing mothers.
• To supplement parking options on match day, a complementary shuttle will be available from the South Limestone Garage (Parking Structure #5) to Memorial Coliseum. Shuttle service will begin two hours pre-match and will continue 20 minutes after first serve and will resume post-match for one hour.
• A new student entrance has been established at the Avenue of Champions entrance. Student admission is free with a valid UK Student ID through this new entrance. The student section is located on the south end of the competition area. 
The following enhancements have also been made at the Wendell & Vickie Bell Soccer Complex:
• Kickoff for early-season games has been moved to 7:30 p.m. With the seating area at soccer games facing westward, this will minimize the amount of time fans spend watching matches with the sun in their eyes.
• Additional concessions workers will be on staff this season to assist with long lines during halftime of matches.
UK Athletics relies on the feedback of fans to continually improve their experiences at home events. Feedback is received informally during the season through email, social media, over the phone and in person. After each sport's season, season ticket holders are asked to complete a formal survey.
As always, fans are encouraged to email BBNfirst@uky.edu with any questions and comments about their experiences.