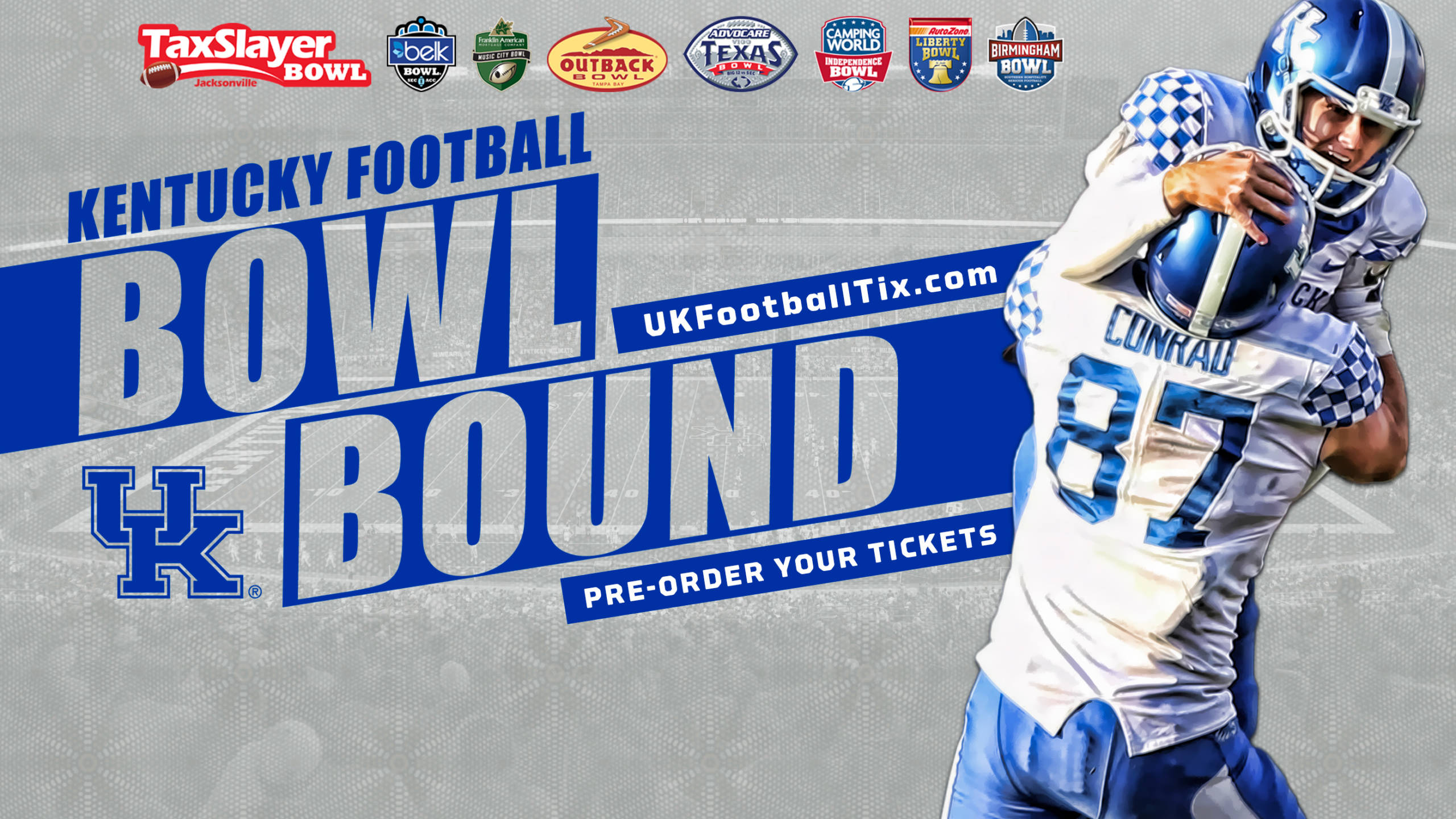 LEXINGTON, Ky. – The UK Ticket Office is now accepting ticket requests for the Wildcats' bowl game. Requests from both season-ticket holders and the general public are being accepted.
Fans should visit
UKFootballTix.com
for full information about bowl tickets and requests can be submitted through your
MyUK Account
. There, fans can place requests for each bowl in which UK could play. Be sure to select the "deferred payment" method. Please note that you will only be charged for and receive tickets to the bowl game to which UK is selected. Ticket requests will be filled based on availability and are not guaranteed.
Fans are highly encouraged to request tickets through UK Athletics, as advance ticket requests may positively affect UK's bowl selection. Bowl selection will be made following the conclusion of the regular season.
With UK's win over Louisville on Saturday putting new bowls in play for the Wildcats, the priority request period for bowl tickets has been extended to Monday, Dec. 5 at 4 p.m. Seating will be allocated by K Fund priority point ranking with priority given to 2016 football season ticket holders.